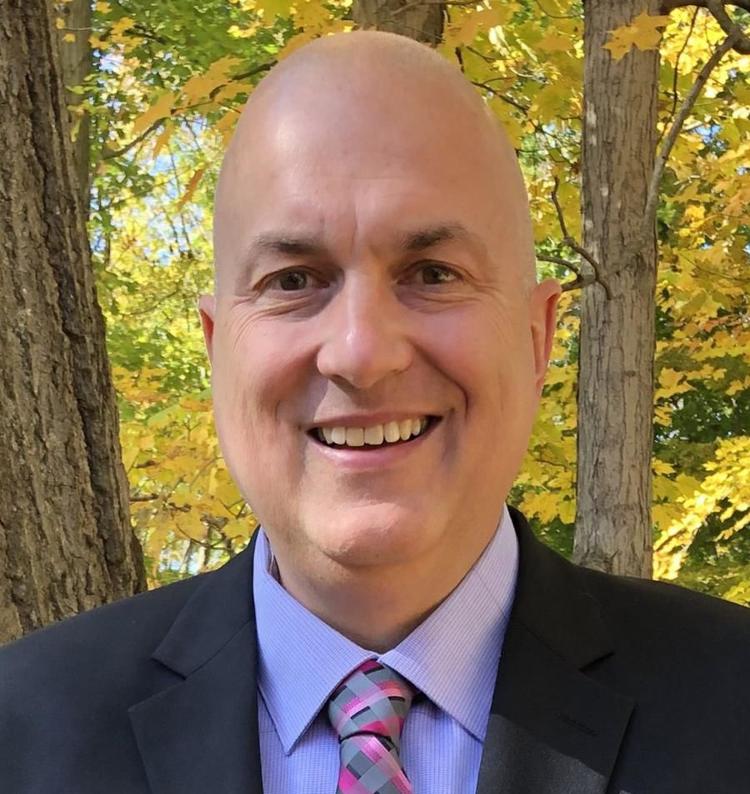 MORELAND HILLS — After former Mayor Susan Renda retired at the end of 2019, Mayor Dan Fritz hit the ground running at the start of 2020. He went through a period of transition with the former mayor before being sworn in on Jan. 6. Mayor Fritz, who also works as a firefighter, plans to prioritize safety, communication and environmental stewardship.
"It takes up a lot of time but it's been a lot of fun," Mayor Fritz said last week in an interview with the Times. He said that continuity and civility are the tenets of service in Moreland Hills.
Mayor Fritz, 52, served three terms on council and served as council president for three years. He said that shifts in his career and personal life made this is a good time to take on the highest office in the village.
As a 22-year firefighter at the Bedford Heights Fire Department and current Assistant Chief in Orange Village, Mayor Fritz said that he always puts safety first. He met with Dave Conley, the regional external affairs coordinator for First Energy, to address potential safety issues in the village. Moreland Hills is full of trees, Mayor Fritz said, which can fall and bring wires to the ground during a storm.
He said that children need to know to stay away from downed trees and wires after a storm because they are dangerous. The village is now considering using Code Red, an emergency notification app, for free in such situations. Code Red can also be used to promote community events, and Mayor Fritz said he is also working on a plan to keep residents informed.
"We don't want to jump into it without a game plan," he said.
Mayor Fritz explained that safety and environmental stewardship in a municipality require input from many people, including the residents. He said that messaging and open channels of communication are necessary to maintain an efficient operation at Village Hall. The new law director, Bill Hanna of Walter Haverfield, is reviewing the possibility of having a village Facebook page. Mayor Fritz said that social media could keep residents up to date for safety and environmental tips.
"Overwhelmingly, residents love the newsletter," he said. "We can build upon that and include things like social media."
Mayor Fritz said that information about recycling and other suggestions to protect the environment could be included on new social media platforms. He also said that consulting with legal counsel is vital to protect the village's zoning. Todd Hunt of Walter Haverfield is the village's new legal counsel at Planning Commission and Board of Zoning Appeals meetings.
"One of the big ways to tackle this is through Todd Hunt and staying proactive with him," Mayor Fritz said. "There are changes in Columbus that affect our vulnerability. If you're reactionary, you're behind the eight-ball. It's best to consult with legal counsel."
For example, the village worked with Mr. Hanna in the summer of 2018 to designate Chagrin River Road as a scenic corridor to limit the use of small cell technology along the road, which could have negatively impacted the scenery.
Another idea of his is to host a speaker series similar to the Chautauqua-in-Chagrin lectures. Some of the lectures could focus on environmental activism, he said, while others could focus on anti-bullying or how children use technology.
Mayor Fritz also said that he would like to get integrated with the Orange City School District and the Chagrin Falls Exempted Village School District. Most residents in Moreland Hills attend the Orange schools but some on the eastern edge attend Chagrin Falls.
In terms of mayoral duties, Mayor Fritz said that much of his time is spent reviewing and signing documents and managing his administrative team, which is charged with serving the village efficiently, responsibly and civilly.
Mayor Fritz said that he refers to residents' worries as concerns rather than complaints. Since the village is small, he said that the concerns often filter through the mayor's office and he is happy to address them.
"I take great pride in a rapid response and a timely follow-up," Mayor Fritz said. "It's fun for me to think outside the box to handle the situation."
He explained that he has transferred his values from the fire service to municipal government, saying that it is important to imagine himself in a resident's shoes.
"You can't minimize someone's problem," he said. "You can fall into a pattern of eye rolling when certain residents call you frequently but they're taxpayers. They have a problem and they need to address it."
The mayor's job pays $46,780 per year. Mayor Fritz said that it is a part-time job, but he plans to be in his office four days a week. He continues to work 24 hours in Bedford Heights then has 48 hours off and works nights and sometimes weekends in Orange Village. His retirement from the Bedford Heights Fire Department may be within sight, Mayor Fritz said.
His term as mayor began in January and will end Dec. 31, 2023.