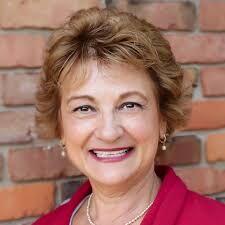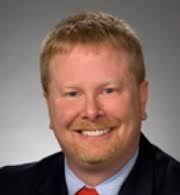 On Nov. 3, voters will decide who gets to represent Ohio State Senate District 32, incumbent Democrat Sen. Sean O'Brien or Republican and Kenston High School graduate Sandra O'Brien.
District 32 covers the City of Chardon and Chardon Township as well as all of Ashtabula and Trumbull counties.
State Sen. O'Brien, 51, said he would continue the work he has done since assuming the office in 2016, which has mostly revolved around restoring infrastructure to his corner of the Mahoning Valley. His biggest accomplishment of the last four years is putting a zoning variance on the ballot for a new, 1-million-square-foot TJX HomeGoods facility currently being built in Lordstown.
"TJX said if we have to wait until November, we're not doing it because we have to start construction in February and we will move to do it somewhere else," the Bazetta Township resident said. "So we worked with the senate leadership and we were able to come up with an amendment to move that vote from November to August."
Because of that amendment, he said, Lordstown residents were able to voice their opinion, and in August of 2018 it passed by 77 percent; now a $500 million project is coming to the area to employ about 1,200 people.
Mrs. O'Brien, 69, of Lenox Township in Ashtabula County, did not respond to the Times' request for an interview. According to her website, she supports issues like protecting the middle class, supporting America's military, energy independence, defunding taxpayer funded abortions and second amendment rights.
Sen. O'Brien said he is working on repealing House Bill 6 linked to the arrest of former Republican Ohio House Speaker Larry Householder who was charged in the alleged $60 million bribery scheme involving dark money donations from FirstEnergy Corp.
"We're talking about the largest corruption scheme in Ohio history and nobody knew about it except for this small group, and had it not been for a few whistleblowers we wouldn't have known," Sen. O'Brien said. "It cannot stand. Otherwise we become the best legislature money can buy. It was a nuclear bailout with the coal people on it."
He said that the bill allows the government to pick winners and losers, which is unfair when you look at examples like the 4,500 jobs lost in the Mahoning Valley over the past five years.
Economic development will continue to be boosted by Lordstown Energy Center, he said of the the company that will use natural gas as a stopgap so that energy can still be produced without burning dirty coal.
In addition to the TJX distribution center, Sen. O'Brien pointed to his work with Lordstown Motors CEO Steve Burns to return vehicle production to the area in the form of an electric truck called the Endurance, set to be produced at the former General Motors plant.
"This area was devastated with the announcement that the (Chevy) Cruze was leaving," Sen. O'Brien said about the sale of the plant in 2019. "So I talked to GM and said we've got to do something. They've kept me in the talks with Lordstown Motors.
"It is the first electric truck hitting the market. Tesla's coming out with one but it's not ready to go. By having this project and working with GM, they gave [Lordstown Motors] a $3 billion plant for $20 million and they invested some money and some of their parts are used on the Endurance."
Sen. O'Brien said the $2.3 billion electric battery production facility that GM is building in Lordstown will help to revitalize an area that's been hit with financial devastation as industries leave.
"We are transforming ourselves from the rust belt, now we're calling ourselves the Voltage Valley," he said.
Sen. O'Brien said environmental issues, including erosion along the shores of Lake Erie, are also concerning. He formed the first trails caucus in the country with Republican Sen. Steve Wilson in order to increase awareness of the importance of trails and the quality of life and economic benefits that can accompany them.
"We are working on removing nine dams along the Mahoning River from Newton Falls all the way to Louisville," he said. Getting rid of the dams and making the water flow uninterrupted will make it usable for kayaking, canoeing and river walks, he said. "That brings a new quality of life and interest in tourism that's exciting."
In terms of COVID-19, Sen. O'Brien said that his office has been working to streamline amenities and help get people the aid they need, whether that takes the form of money or specific services, fielding calls and passing along information to his constituents.
Mail-in voting is something Sen. O'Brien does not see as an issue.
"The Secretary of State, who is a Republican, ensures all Ohioans – and I believe him – that it will be safe and protected," Sen. O'Brien said. He is concerned about processing of mail by the U.S. Postal Service. "If you want to vote by mail, request it now, get it and get it back in as quick as possible so you know your early vote will be counted."
Sen. O'Brien, a former assistant prosecutor for 12 years in Trumbull, served in the Ohio House of Representatives from 2011-16. He holds a bachelor's degree from Edinboro University in Pennsylvania and his J.D. from the University of Akron.
Mrs. O'Brien was elected as Ashtabula County auditor in 1994 serving until 2006 after two subsequent re-elections. In 2006 she secured the Republican nomination for state treasurer but lost to Democrat Richard Cordray.
Four years later, she lost in the race for secretary of state against Republican Jon Husted. Mrs. O'Brien has also served as the former president of the County Auditors Association of Ohio and a member of the Ashtabula County Farm Bureau. She graduated from Bowling Green State University in 1973 with a bachelor's degree in education and got her master's degree in management from Edinboro University in 1983.