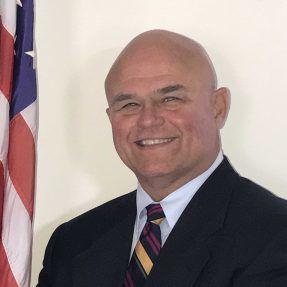 Two candidates are looking to fill a seat on the Geauga County Board of Commissioners up for grabs during the March 17 primary election. Incumbent Ralph Spidalieri filed his petition for re-election in December. He will be opposed by newcomer and current South Russell Councilman Dennis Galicki on the Republican primary ballot.
Commissioner Timothy Lennon also filed his petition to run for re-election during the Republican primary. As of now, he is running unopposed in the Republican primary.
Mr. Galicki officially filed his petition in November for the Geauga County Commissioner seat.
Mr. Galicki is a graduate of the U.S. Naval Academy and is a veteran of 28 years of active service after his retirement from the Navy in 2003. After his retirement, he worked in management and executive positions in manufacturing, facilities management and nonprofit management.
Mr. Galicki said in a press release that his goals as a potential commissioner include increasing transparency in the government and improving fiscal responsibility. He also wants to address a plan for future needs and preserving the "character of Geauga County."
In May of 2019, the Geauga County Republican Party Central and Executive Committee recommended that Mr. Galicki be appointed to fill the Ohio House of Representatives District 76 seat vacated by Sarah LaTourette. State Rep. Diane Grendell, R-Chester, was selected for that seat by a panel of Republican Ohio House members.