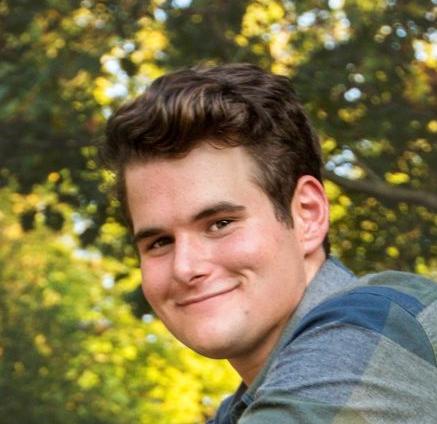 Student honored by rotary
Chagrin Falls High School senior Mitchell Chapic has been selected as the December Chagrin Valley Rotary Student of the Month. Mitchell was chosen based on his leadership and service qualities he has displayed in the community.
Mitchell has been the recipient of several awards during his high school career, including the AP National Scholar Award, Eagle Scout Award, Ohio Seal of Biliteracy for Spanish and High Honor Roll for ninth, 10th, and 11th grade.
In his time at CFHS, Mitchell has been a member of Club Baseball, Boys Scouts and Order of the Arrow. He also has done 505 hours of community service. Further, he is the senior class president, the president of the Engineering Club, a Link Leader, an Extemporaneous Speaking Squad Leader, a Write Place Writing intern and is on the CFHS baseball team. He has also excelled in AP and honors courses.
Outside of school, Mitchell does stock trading, welding, rocketry and has a power washing business.
After high school, he plans to attend the University of Virginia with an undecided major within the business field.
Sixth-graders write novels
In early October, teacher Katherine Owen introduced the concept of writing a whole novel in one month to her advanced language arts sixth-grade students. The students were to work with the National Novel Writing Month (NaNoWriMo) Program.
"Considering that most novels take months and even years to write, it seemed like a huge feat that I was not going to be able to accomplish," said student Eveleen Malley.
Each student set a personal overall goal for how many words they wanted to write in the month of November. The word count goals ranged from 15,000 to 30,000 words, and students used the NaNoWriMo website to track their progress. They also used writing prompts from the website and cards provided by Mrs. Owen.
Students celebrated the completion of their novels at the end of November with a party. Students received certificates for their novels as well as awards from author Mara Purhagen for best first or last sentences.
Currently, students are turning their novels into video games, an activity linked to Hour of Code, a program that encourages students to code. 
Submitted by Sofia DeLeCruz and Marie Cain, sixth-graders of Chagrin Falls Intermediate School