Charlene Paparizos 440-247-4363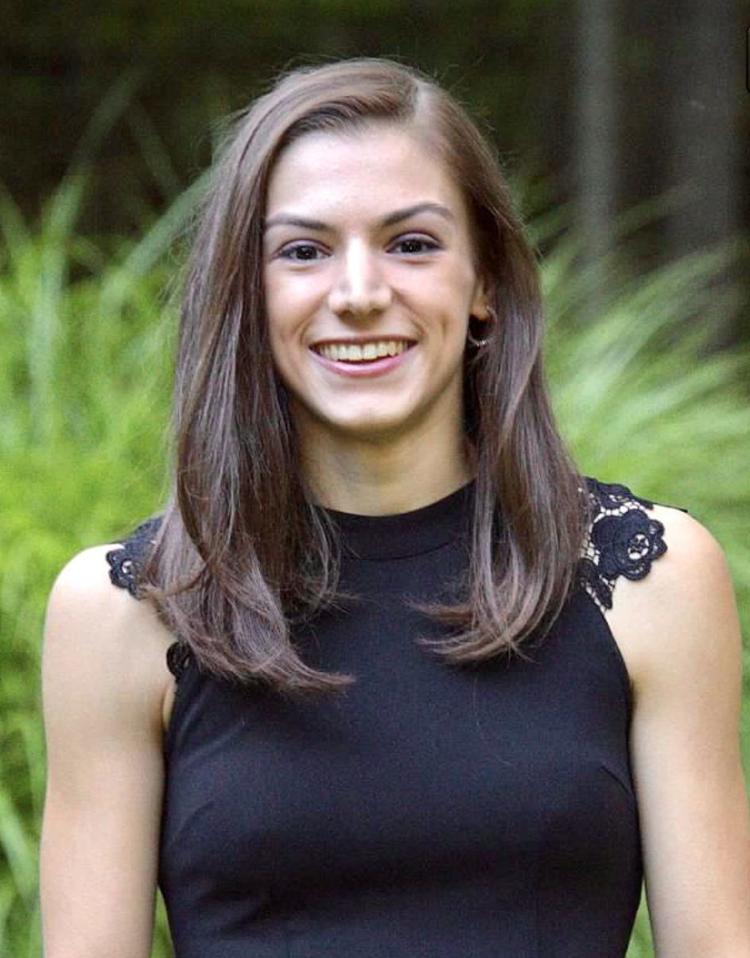 Rotary Student of the Month
Chagrin Falls High School senior Alexis Christie has been selected as the October Chagrin Valley Rotary Student of the Month. Alexis was chosen based on her leadership and service qualities she has displayed in the community.
Alexis has been the recipient of several awards during her high school career. These include Smith College Book Award, National Merit Commended Scholar, Chagrin Difference Maker in 2015 and 2017, Science Student of the Year in 2016, Spirit of Chagrin Volleyball Award in 2017, Ohio High School Fastpitch Softball Coaches Association Scholar Athlete in 2019 and Cuyahoga County All-County All-Academic Award in 2019.
In her time at CFHS Alexis has been the vice president of Interact Club and has been a member of the Girls Varsity Basketball and Girls Varsity Softball teams. Outside of school, she is an intern for the Chagrin Falls Documentary Film Festival. She also babysits and volunteers for Empower Sports.
Alexis has excelled in accelerated classes throughout her four years at CFHS, including both honors and AP courses. After high school, Ms. Christie plans to attend a four-year university where she will study either communications or journalism.
Historical society visits Gurney
Third-graders at Gurney Elementary School enjoyed an annual visit from members of the Chagrin Falls Historical Society & Museum. This past month, former Gurney Elementary School teacher Harriet Bakalar, along with Kathryn Kanzinger, taught the students about Chagrin Falls' history. They discussed the history of the mills and dams in Chagrin Falls and brought century-old artifacts for the students to observe, explaining to the children what school was like 100 years ago.
Clothing drive to benefit park
The Chagrin Falls Educational Foundation Student Board is hosting its annual Clothing Drive to benefit Chagrin Falls Park. There will be collection bins at all four schools from Oct. 28 to Nov. 8. Gently worn kids and teen clothes, shoes and outerwear and new pajamas in child and teen sizes are being accepted for their "North Pole" during the holidays. 
Student board to host Kids' Day Out
Chagrin Falls Educational Foundation Student Board is hosting their annual Kids' Day Out on Nov. 5 from 10:30 a.m. to 1:30 p.m. This year's theme is the jungle. The day will include games, crafts, gym activities with Kids Move Smart equipment, dance contests and more. It is for children in prekindergarten through fourth grade and costs $20 per child and includes lunch. All the money raised will go back to the school district for teacher/staff grants. Sign up is requested at http://bit.ly/CFKidsDayOut.