CHAGRIN FALLS — Election day on Nov. 5 will find eight candidates running for seven, two-year council seats including six incumbents and two newcomers to local politics.
Angela DeBernardo and Erinn Grube are each seeking a second term.
Nancy Rogoff is running for her third term, and Janis Evans, a one-time, long-time council woman, made her comeback two years ago after an unsuccessful bid for mayor in 2015.
James Newell is seeking his fifth term, and Robert Williams, a one-time councilman, is running for a full term after having been appointed to fill the vacancy left when Karl Maersch resigned.
The new faces belong to lifelong Chagrin Falls residents Darren Wyville and Andrew Rockey, whose family history stretches back six generations in the Chagrin Valley. Neither have served in a government capacity before.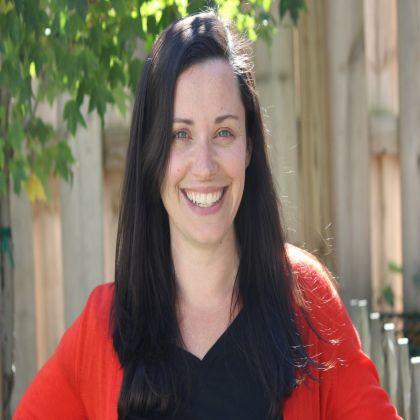 Erinn Grube, 37, is a 10-year village resident and chairman of council's streets and sidewalks committee, member of the safety and finance committee and representative to the parks commission.
Prior to becoming a stay-at-home mother, Ms. Grube spent 10 years managing tradeshows. She is an active volunteer in the Chagrin Falls Exempted Village School District and Federated Church.
Ms. Grube said looking forward, the major infrastructure projects planned for the near future must be financed in a fiscally responsible way that won't burden the village for decades.
"I am excited to roll out new web pages, which will help residents understand the scope of large infrastructure projects (and) allow them to see planned road closures and traffic changes and provide information for homeowners (on how) to contact contractors if needed."
As far as cultural issues facing the village, Ms. Grube said she would like council to do a new community survey to update the community vision project done 25 years ago.
"Life is pretty great in Chagrin. We have fantastic schools, walkable neighborhoods and a thriving downtown. I think the village needs to take an active role to promote the village as a place to visit, and I believe the village does have a role in this." she said.
With housing costs on the rise, requests for demolishing and renovating homes are growing.
"I want to see Village Council appoint a committee to re-examine becoming a Certified Local Government through which we would create a process to consider and designate historic homes, districts and styles and be eligible for grants," she said.
In addition, council needs to continue its discussion of ways village government can protect its housing stock, the councilwoman said.
She suggests adding to the village's historic district designations and invite resident input on ways to save the village's older homes and its architecture.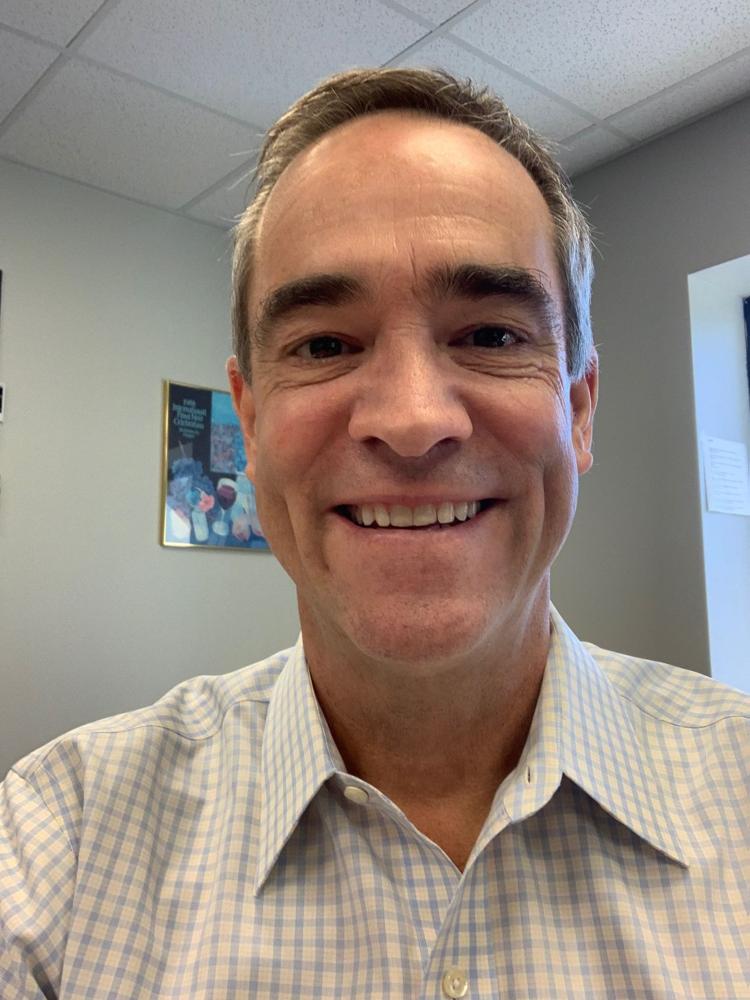 Darren Wyville, 52, has lived in Chagrin Falls for 38 years, is vice president of Vintage Wine Distributor and is a volunteer youth coach.
He said he decided to run for council because, "I care about the village and it seems that there is a need for people that will dig into the materials, collaborate and make decisions."
Open to any council committee assignment, Mr. Wyville said he would serve wherever needed but has preferences. "I would say facilities and services have my interest (because) recertification of the water treatment plant and street resurfacing will create a heavy workload for those involved. I am happy to roll up my sleeves and help."
He views major brick-and-mortar projects, such as the renovation of the Main Street Bridge, top on his list of items most critical to council, the downtown business community, residents and visitors.
As to quality of life issues, Mr. Wyville noted that "a practical approach to maintaining heritage in architecture and cultural life of the village" would be attracting families to the village, keeping the downtown shopping district relevant and sustainable and attracting employers.
"The village has a well-appreciated downtown district that was carved out long before my time," he said, adding, "but in my experience, the time to work on something is while it's working, not when it's broken.
"Young families move into the village regularly, so we need to be open to new concepts that are interesting to those young families."
Mr. Wyville explained the way to do that is through "exciting downtown merchants, quality parks, walkability and cultural experiences are important to the next generation of residents."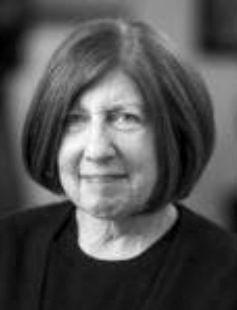 Nancy Rogoff, 75, has lived in Chagrin Falls for 30 years and is current council president and representative to the Planning and Zoning Commission.
She is a practicing attorney and volunteers as a Chagrin Valley Little Theatre board member and is an active member of the Chagrin Falls Historical Society, the Valley Art Center and the Chagrin Documentary Film Festival.
Ms. Rogoff is a volunteer magistrate for the youth diversion program.
She said in the next two years council will be busy with several structural improvements, which include to completely replace or repair sewer and water lines, some of which are nearing 100 or more years old, together with the resurfacing of East Washington Street from Main Street to the village line and complete restoration of the Main Street Bridge.
Brick-and-mortar projects are not the only things council will need to work on, and they are also long-standing.
"The village must continue the work to achieve the goal of balancing property rights with maintaining the village as an attractive historic community," she said.
"We need to support maintenance and restoration of historic village homes," she said, recalling, "Several years ago, the village was concerned about the fate of the historic intermediate school.
"There was talk of tearing down the old school building, but now, after hard work and strong community support, we have a beautifully renovated intermediate school for our students and the community."
She also spoke of the importance of supporting a healthy business district and maintaining "an attractive livable community."
Ms. Rogoff explained that the business and residential life of the village are equally important.
The goal is keeping them both happy and contributing to the same goal, which is to "remain an attractive and livable community," Ms. Rogoff concluded.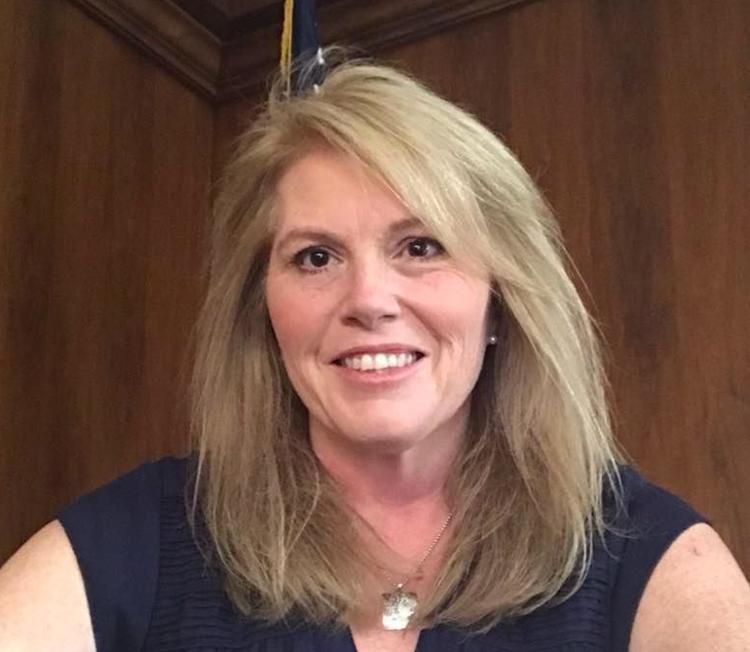 Angela DeBernardo, 51, is a 16-year resident of Chagrin Falls and is chairwoman of the Village Council Safety Committee. She works as a web developer and social media blogger while balancing her time with volunteer work with the PTO, Safe Routes Chagrin, the Chagrin Valley Little Theatre and is a founder and manager of the local Bocce league.
Among her goals for the next two years is "to repair the Main Street Bridge with as little disruption as possible to downtown businesses," she said.
Another goal on Ms. DeBernardo's "to do" list is bringing the village water treatment plant into code with the EPA.
"Controlling our own water system is an asset many communities do not have," she added.
Her quality of life issue is building participation in all community organizations from recreation to gardening to government.
"These institutions have been declining as people work more hours, but they are the fabric of the community and provide us all with social connections that make us happier so we can make them work for today and which may mean reinventing them," Ms. DeBernardo said.
The critical cultural issue facing Chagrin Falls is what she calls "an us-versus-them mentality."
"There's a change in the community that seems to be causing tensions, and as young versus old, new people versus lifers, old house people versus McMansion lovers, liberals versus conservatives," she said.
"We need to stop thinking of us versus them and instead work to find the commonalities that drew us all to this town and how we can work together to make it a strong community."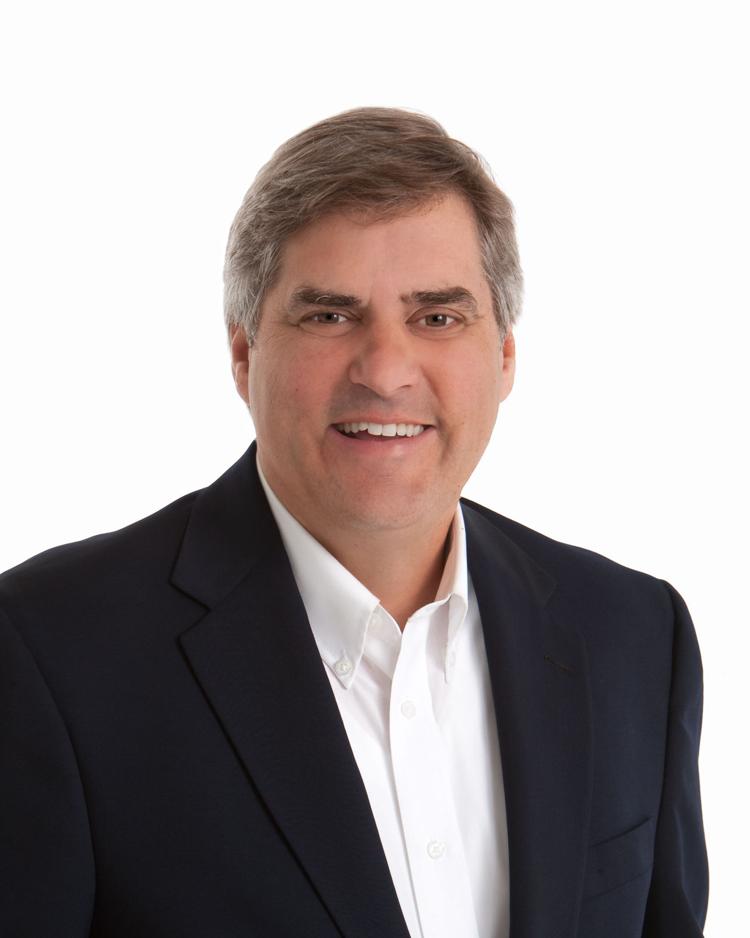 James Newell, 65, has lived in Chagrin Falls for 28 years and is chairman of council's Utilities Committee. He is owner-operator of Water/Wastewater Operations Co. and volunteers his time at the Federated Church.
What he sees as vital in the next two years is making upgrades to the village wastewater treatment plant by repairing and replacing some of the village's older water and sewer lines.
As far as quality of life issues go, Mr. Newell notes "most of the residents I have spoken to believe that Chagrin Falls is an excellent place to live because of our schools and the cultural events widely supported by our residents and volunteers, and maintaining this is extremely important."
Mr. Newell notes the most important cultural issue is trust and transparency in government including among village's elected and administrative officials
"In my opinion, the federal government is dysfunctional. Working together as a community, we can prevent any divisive politics from disrupting our village, but this can only happen when the local government and the village administration are respected by the residents and the business owners. I believe I have learned valuable skills these eight years on Village Council to help keep Chagrin Falls a wonderful community to call home," Mr. Newell concluded.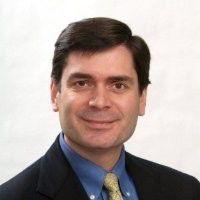 Robert Williams, 57, is a 56-year village resident and works in the field of private equity and is a finance specialist. He has been a council vacancy appointee since March. Prior to that, he was a six-year elected councilman serving from 2006 to 2012. Mr. Williams currently is chairman of the Village Council Administration and Compensation Committee. His volunteer time is dedicated to the cause of Catholic education in the inner city and Central Catholic High School through the Catholic Charities organization.
He points to replacement and repair of the village's infrastructure as most vital goals for the next two years.
"Freshwater and stormwater systems are all in need of major repairs and replacement. A substantial part of the systems are decades past their designed life and in some cases, more the 100 years old," he pointed out.
Quality of life, for Mr. Williams, is a combination "of a cultural, shopping and dining destination for residents and visitors and the vibrancy of the village depends on this."
The single most important culturally oriented issue facing Chagrin Falls is "maintaining an engaging music, performing arts and visual arts district year-round," he said.
"We are already an outstanding place to live in or visit, winning both statewide and national recognition, but this takes work through our support of local volunteers and artists."
He sees these assets as essential "to the fabric of our community since the days of being just a mill town."
Competition from other communities can be intense, he added. Being able to attract artists, patrons and visitors can be "intense," he said.
"It requires constant attention and nurturing from all members of the community including its business owners, nonprofit organizations and government."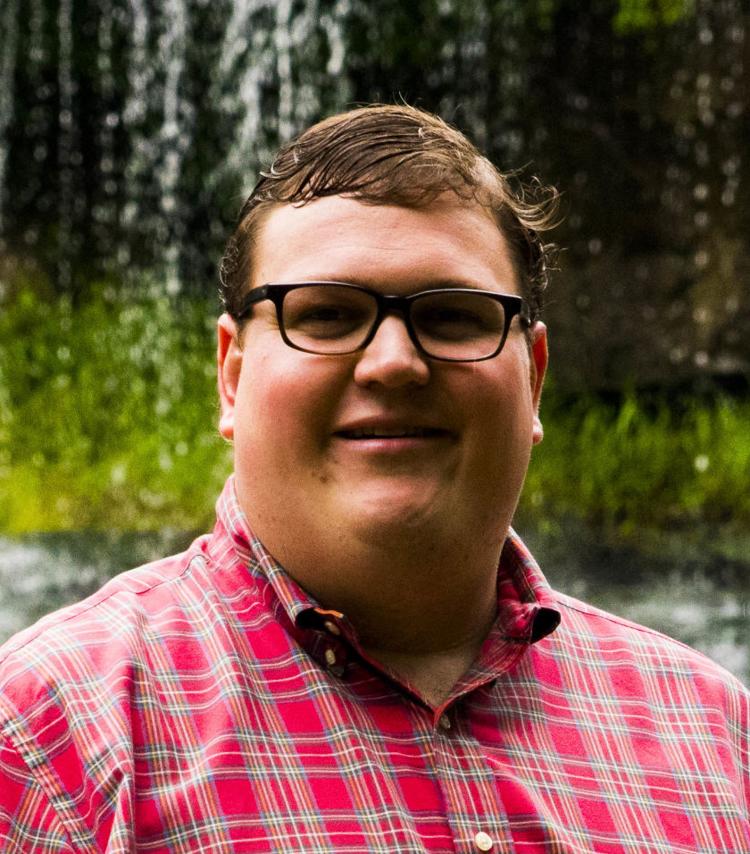 Andrew Rockey, 30, has lived in Chagrin Falls for six years and works in the field of technology, inventory and logistics management. He volunteers his time to membership in the Chagrin Valley Jaycees, Flying Horse Farm and Hiram House Camp.
Mr. Rockey said he was urged to at least consider running for council by several village residents .
"I felt like I owed it to them to honor their wishes and to try to make the village better for the citizens of Chagrin Falls," he said.
He feels his skills could be best used on either the streets and sidewalks or the planning and zoning commissions because "both of these committees directly impact the image of the village and demonstrate to the citizens how the council is functioning."
The village's elected and appointed officials will have a busy two years, Mr. Rockey added, citing "necessary upgrades to the wastewater treatment plant and overseeing of the Main Street Bridge renovation in a manner that is the least disruptive to the citizens and businesses."
His most important quality of life issue is improving communication between the village government and its constituents, which will serve to establish transparency and trust in government , Mr. Rockey noted.
"This will allow the citizens peace of mind that their village is being operated in an efficient manner."
According to Mr. Rockey, "protecting the existing historical landmarks and homes in the village while maintaining modern standards" is the most important cultural issue facing the village.
"This is part of the reason that people choose to live in the village, the historic charm, but they do not want to actually live by 1850 living standards. Keeping the historic charm while improving underlying modernization can be tough to manage."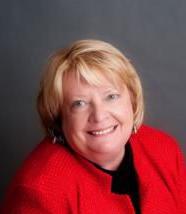 Janis Evans, 72, has been a Chagrin Falls resident for 25 years and has a total of 12 years on village council. She currently heads the Facilities and Services Committee.
As senior member of council, she said her years of experience have gifted her with a sense of history, knowledge and many contacts.
Ms. Evans is owner of Evans Printing in Solon. Her volunteer work over the years includes serving as board member of the Valley Art Center, Chagrin Valley Little Theatre and a trustee of Solon 100.
In the next two years, Ms. Evans said council must be "mindful of our tax dollars and spend what is needed to maintain the village infrastructure."
In regard to quality of life, Ms. Evans said that Chagrin Falls will only improve when "we are friendly and respect one another's opinions. This will work to keep our community strong."
Culturally speaking, Ms. Evans said social media "is a wonderful tool if used properly but can also be destructive, and we need to be more respectful of each other."