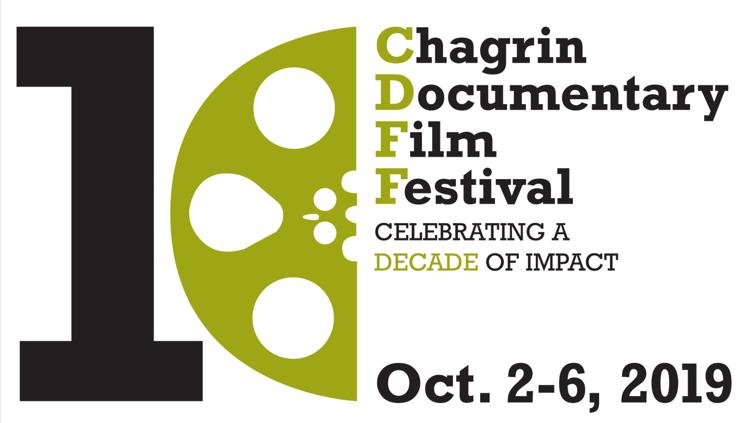 Between Oct. 2 and 6, the Chagrin Documentary Film Festival celebrates its 10th anniversary with 83 films from 37 countries, 15 special events and musical entertainment, the likes of which have not been experienced before in the past nine years.
In fact, music will be so prevalent this year, you might say that the Matt Lerner-sponsored, Zach Friedhof-organized project is a music festival within a film festival.
"We really appreciate what Matt and Zach are bringing to our big 10-year celebration," festival founder and Executive Director Mary Ann Ponce said. "We are all eager to see what they come up with and whatever it becomes, there is no way it won't add more buzz.
"Music will add something special to the festival and the artists performing are all at the top of their game, professionally," she said.
The addition of music has been an evolutionary process.
Three years ago, Mr. Friedhof was invited to discuss the possibility of adding music to the mix of films and met with Mrs. Ponce and Mr. Lerner to determine what that might look like.
Mr. Friedhof, a professional musician, performer, recording artist and music curator of Akron's Big Love Festival, seemed an obvious choice to put something together.
For the past two years, musicians have performed before audiences waiting for their film to begin. This year, those presentations will be more like overtures to the film about to be screened because the music will fit the theme of the film, Mr. Friedhoff said.
"The last two years have been building and successful, so we are going to add more atmosphere to the film fest this year," he said.
The goal is to enhance the cinematic experience through music fitting to the documentary, according to Mr. Friedhof.
"We want festival goers to be immersed in the experience," he said.
Sidewalk performers will add their own brand of excitement to the film festival as fans walk from one venue to the next.
Mrs. Ponce and Mr. Friedhof believe music and film go together to create a celebratory mood and bring a little more atmosphere and liveliness to an already lively downtown Chagrin Falls experience.
In addition, musicians are being scheduled with films that have a connective tissue between them. "Most of the musicians were paired with a film or event that was fitting to their message, music or life," he said.
"Gretchen Pleuss, for example, is performing at the 'Women Breaking Glass Ceiling' event because she is a trendsetter and visionary in the area music scene and Angie Haze is paired with the Sustainable Business program as she has created her own label and has successfully showcased and marketed her music."
Mr. Friedhof noted the benefit of patrons' ability to connect the musicians and filmmakers from around the world.
"The Chagrin film fest has world-class films, and the musicians performing are world-class as well," he said, explaining all of the musicians tour throughout the country, have been acclaimed for their work and are leaders in northeast Ohio's music and art community."
Mr. Friedhof described the musicians scheduled so far to perform at the fest including:
Charlie Mosbrook – a highly acclaimed folk musician and legend in the area folk scene for decades.
Gretchen Pleuss – a powerful singer-songwriter in the vein of Joni Mitchell and just as influential locally.
Ray Flanagan – a brilliant guitarist whose music can range from sensitive, thoughtful folk stylings to all-out blues rock.
Angie Haze – a popular gypsy folk artist, completely unique in her style and performance. She engages the audience and uplifts. A documentary about her life and music has been winning awards around the world.
Adam Reifsnyder – a talented modern singer-songwriter.
Luther Trammell – an exceptional blues performer.
Jeff Klemm – the lead for some of the premier rock bands in the area. His solo sets are led by his powerful voice and melodies. Mr. Klemm's music for kids is inspired by his own son. He has created fun, upbeat performances for kids of all ages.
Chris Miller – a sweet ukulele-ist with heartfelt lyrics.
Ben Gage – a wonderful folk/Americana musician and multi-instrumentalist.
Zach Friedhof – performs inspiring, uplifting indie folk music.
Mr. Friedhof has been the executive director of the Big Love Fest in Akron that draws more than 4,000 people to enjoy a bevy of performers on two stages.
With the Big Love Network, he helped organize music on two nights a month at a pop-up music venue in Akron's Kenmore neighborhood. He began the Akron Peace Project 11 years ago, and as an "advocate for kindness," Mr. Friedhof has been dubbed "the Troubadour for Peace."
For nine years he organized an "Evening for Chuck," which is a tribute to his father and involves seven to eight musicians each year.
Several years ago, he released a CD of collaborations with 17 other artists, performing the music as a headliner of one of the early Porch Rock'r events in Akron.