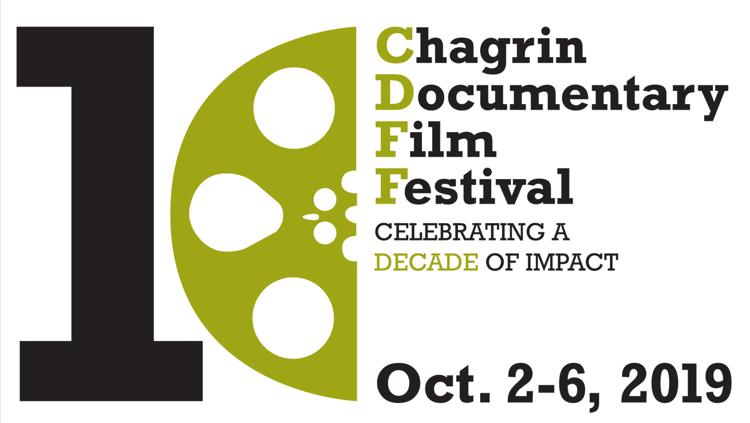 "It's kind of becoming a typical thing for an authoritarian regime to do when they meet critique in the online world," Jakob Gottschau, director of the documentary "Factory of Lies" said in an interview with the Times. "What can they do?" he asked of authoritarian regimes. "They had to create another world – another online world – to counter this information that comes from opposition and critique."
What Mr. Gottschau spoke of was the "specific Russian operation" of creating fake social media profiles in what is known as the Russian Troll Factory. This factory distributed disinformation within the country and in other countries, which was most notably seen in the 2016 U.S. presidential elections, as confirmed by the recent Mueller Report.
"Factory of Lies" will show next week during the Chagrin Documentary Film Festival as a Midwest premiere. The film will screen twice during the festival: Oct. 2 at 3 p.m. in the Chagrin Valley Little Theatre and Oct. 3 at 8:15 p.m. at the Chagrin Falls Township.
Mr. Gottschau said that the documentary film follows Russian journalists who work to expose this troll factory. In the film, he said, the journalists go into detail of specific stories or posts produced by the factory to expose and debunk the factory and its stories.
"This was what happened in Russia back in 2012 or 2013 where the opposition (within Russia) had gained momentum, and then the regime, [Russian president Vladimir] Putin and one of the oligarchs organized this factory where they put a lot of the young people in a building and started making fake profiles and fake stories on social media," Mr. Gottschau explained of how Russia's troll factory started. He said the factory's success in influencing the Russian public was what led to the Russian government's interference in other countries.
"To certain points, they were kind of successful. It was working well," he said. "A year or one-and-a-half years later, they said, 'OK, can we expand this operation and not just try to influence the Russian public? Can we intervene in another country? In the U.S.?'"
The film's trailer opens to feature one of the journalists who tells the viewer about a stone that he is looking to find because of a video that was spread on social media by the troll factory. The trailer cuts to a video of a man dressed to look like an American soldier who shoots a copy of the Quran. The journalist, whose name is not revealed in the trailer, points out that the supposed soldier uses a Russian gun to shoot the Islamic sacred book to discredit the video's authenticity.
"They built it in a way where they (the factory) started out with some popular stuff, quoting popular people, quoting actors, to get a lot of followers," Mr. Gottschau said. "Then when they had gained the kind of momentum and made a big follower base, then they started to expose other stories and started to expose very bad stories." He listed topics such as exposés on former Democratic presidential candidate Hillary Clinton and stories on negative impacts of immigration in the U.S., which were then paired with positive stories on President Donald Trump to influence the American public.
"I mean, the intention was to interfere in the election," Mr. Gottschau said. "They were successful in a sense. The [U.S.] Senate hearing revealed that (more than) 80,000 Facebook entries, produced by Russian trolls, had reached 126 million Americans."
Mr. Gottschau said it was important to pursue this documentary because it has the potential to make people more conscientious of what they share and produce on social media.
"It's a new way of using social media that you, I mean, five years ago you couldn't imagine that this was how it could be used," he said.
Mr. Gottschau is not new to producing documentaries on the impact of social media on the general public. Between 2012 and 2013, he was in Egypt and China and created the documentary series "Civil Cyberwar" about "social media and how activists use this media to organize, to promote freedom of expression in a country where this was not that easy," he said of the film. The series included three short documentaries of "civil cyberwars" in Cambodia, China and Egypt.
"It was not that many years ago that you had this enthusiastic feeling about social media, that this will connect us all, this will promote democracy or facilitate freedom of speech," Mr. Gottschau said. "At that time (of the series), I couldn't imagine that it was so easy to make a kind of campaign of lies.
"I think this issue, we will see more on this," he added, noting that more of these troll factories can be found around the world. "It's still going on. This is a phenomenon that you haven't seen at all yet, and we need to be very much aware of what's going on on social media.
"I hope that the people will pay more attention to the dynamics of social media," Mr. Gottschau said on the impact he hopes his documentary will have on people who watch it. "That not everything you see, not everything you hear on social media is true."
"It is not just a lie," he said. "It's the organized promotion of lies with the specific intent of serving discord."