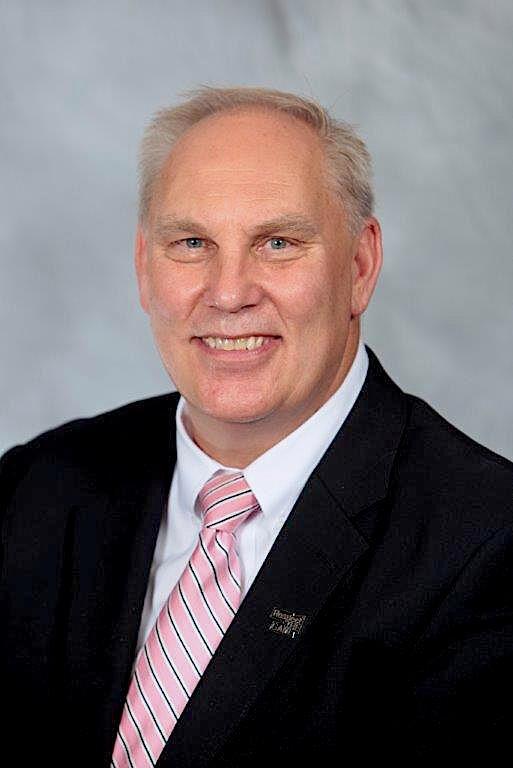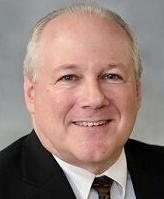 A drastic change was made up top at the 11th hour during uncertain times, but the Ohio High School Athletic Association still has the green light for the 2020 fall sports season to officially begin Aug. 1.
The OHSAA board of directors voted to force out Jerry Snodgrass from not only his executive director position but from the association entirely, a decision that was made public on July 6.
In a press release from OHSAA director of communications Tim Stried, no details were provided for the ousting of Mr. Snodgrass. Instead, the release focused on lauding the 11-member board's decision to name Bob Goldring as the interim executive director. Mr. Goldring has served as the OHSAA senior director of operations and has been with the association for 25 years.
Board President Dan Leffingwell said Mr. Goldring brings a solid understanding of the association's responsibilities to serve member schools and administer sports.
"Through a collaborative effort we look forward to Bob guiding us and, more importantly, the OHSAA providing guidance to our member schools on the anticipated re-start of interscholastic athletics this fall," Mr. Leffingwell said.
Mr. Snodgrass, meanwhile, was kicked out the door after 12 years with the OHSAA, servicing as executive director for the past two, and following a 31-year career in education as a teacher, coach and administrator.
When the decision was made public shortly after 8 p.m. on July 6, a chorus of athletic directors and coaches took to social media, overwhelmingly to express either their gratitude for Mr. Snodgrass' service or their disbelief and unrest that such an action was taken. The common cry was that Mr. Snodgrass was transparent, communicative, accountable, an advocate for student-athletes and a man of character.
Gilmour Academy athletic director Sean O'Toole said Mr. Snodgrass is approachable, adaptable, and he returns every call.
"Jerry Snodgrass is what I consider one of my best friends," Mr. O'Toole said. "I think he's the best leader I've ever worked with. Personally, it was difficult because I know what Jerry has done and how hard he's worked for student-athletes, for coaches, for administrators. He's personally sat in all our chairs – he was an athlete, he was a coach, he was an administrator.
"So, he gets us. To have someone who understands us that well and not to have him steering our ship right now, I'm not comfortable with that all. I'm upset about it. And I just think it's a huge loss for student-athletes, for coaches and for administrators."
Mr. O'Toole also said Mr. Snodgrass wasn't always going to tell people what they wanted to hear, but he'd always make himself available to provide an answer.
Orange Athletic Director Katie Hine and Chagrin Falls Athletic Director Charlie Barch both said their interactions with Mr. Snodgrass were pleasant.
"I could tell you he was extremely communicative, especially to the Northeast District (athletic directors)," Ms. Hine said. "He'd hop on our calls once a week and just say, 'Hey, guys,these are the updates I can give you.' Or, if he had no updates, he just wanted to get our concerns. And he was pretty transparent throughout that process. So, to see that there's a change, especially during these adverse times, it was shocking, to say the least."
Mr. Barch said, "He's always very nice, always seems to know everybody, seems to know a lot, seems to remember you. And he's very student-athlete oriented. So, he made sure they had a good experience. I never had any issues. He's always very communicative. You send him an email, he's usually back within 24 hours, which is nice because sometimes that doesn't always happen."
Mr. Barch also said he has confidence in Mr. Goldring to carry out the executive director duties in the interim. Mr. Goldring was the acting commissioner when previous OHSAA executive director Dan Ross was on medical leave during the 2015-16 school year. Mr. Goldring has also served in a variety of capacities with the OHSAA, including information services, assistant commissioner and senior director of operations.
The day after Mr. Goldring was named the interim executive director, he put out a statement that said the OHSAA is proceeding as if fall sports will occur as planned, meaning official practices will begin on Aug. 1, and the OHSAA will conduct its usual series of tournaments in all 10 fall sports.
The statement also said, "As you all have seen during this pandemic, those plans can be modified or cancelled quickly."
Mr. O'Toole, Ms. Hine and Mr. Barch all said they remain cautiously optimistic for a fall sports season and that they have no choice but to fully prepare as if it will take place with a mindset of adaptability to any mandates or guidelines put in place by the OHSAA, the governor's office and the Cuyahoga County Board of Health.
"We have to be optimistic that we'll find a way to make this happen," Mr. O'Toole said. "We know that, regardless of which way this does fall, we just have to plan, be positive and assume that it's going to happen. If it doesn't, then we've got to adjust."
Mr. O'Toole also said that, when college conferences like the Ivy League or Patriot League start canceling their fall sports seasons because of coronavirus concerns, or when Ohio State University starts sending athletes home from summer workouts, a level of concern obviously rises.
"So, you have to research and make sure you're doing your best to provide a safe environment for your student-athletes and then see where the chips fall," he said. "I don't feel we have any other options but to be optimistic and to plan as if we're going, and then, as we move along and find out differently, we'll adjust on the fly."
At the end of May, the OHSAA put out a set of guidelines with three phases to consider while getting student-athletes to return to play this summer. The guidelines included pre-workout screenings, limitations on gatherings, facility cleaning, restrictions on physical activity and athletic equipment and hydration.
Gilmour was set to transition to phase two earlier this week, while Orange and Chagrin Falls were in transition to phase three, with guidelines such as limitations on gatherings changing for each phase.
Specifically for pre-workout screenings, coaches are responsible to take attendance and fill out a monitoring form with a checklist that includes symptoms of fever, cough, sore throat, shortness of breath and knowledge of contact with COVID-19.
"Every attendance is taken each day, and if we have anybody happen to test positive, we have something to give the board of health and let them know who they've been in contact with through our school," Mr. Barch said. "And, so, we're doing that and making sure that every facility that they're using is getting cleaned when they're done. It's things like that that are hopefully going to help mitigate as many things as we can."
On July 7, Lt. Gov. Jon Husted launched the "I want a season" campaign, which aims to engage athletes and younger Ohioans in efforts to slow the spread of the coronavirus through wearing masks, social distancing and sanitation.
A lot of the responsibility is put on coaches and student-athletes to hold themselves accountable, Ms. Hine said. With the absence of huddles and high-fives, the key is to implement other facets of camaraderie to keep student-athletes engaged in the team aspects of their sports, she said.
"I think they're doing a really good job with it," she said. "Some of the guidelines are hard to really translate and put into action, but we're doing the best we can with it. And with every situation, we're erring on the side of caution instead of pushing the envelope. I'd rather err on the side of caution now than have to pay for it in the long run.
"But our job is to make sure we're talking with the department of health to get clarity and to make sure we're doing everything correctly."
Rated at level three in Gov. Mike DeWine's four-level alert system unveiled earlier this month, Cuyahoga County now mandates that masks be worn in public places. For student-athletes, they're required to wear facemasks up until their symptoms check-in and when they leave practice.
But some mandates and guidelines appear conflicting. In phase three of the OHSAA's return to play, schools are allowed to have up to 50 athletes at a time at a space indoors. However, Ms. Hine said Orange is limiting volleyball to 12 athletes indoors, basketball to 10 athletes and its weight room to 10 athletes.
At Gilmour, Mr. O'Toole said the example he finds contradictory is how schools are allowed to have student-athletes scrimmage or compete against each other, but, when they're off the floor or on the sidelines, they have to maintain a social distance of 6 feet.
"And I'm not questioning the 6-foot distancing," he said. "But if you need to be distanced off the floor, it seems contradictory that you can be non-distance on the floor. But I trust when we get those mandates that you're allowed to do this, obviously, those aren't whims. Those are decisions that are made in conjunction with a lot of professionals, the department of health, the disease control. So, we have to trust them. And that's what we're doing."
All three athletic directors said, for the most part, student-athletes, coaches and parents have been receptive to the return-to-play precautions their districts have put in place.
Mr. O'Toole and Ms. Hine also said their districts' strength and conditioning coaches – Gilmour's Danny Coughlin and Orange's Will Harnar – are instrumental to getting athletes prepared during summer months, but their roles in getting athletes physically groomed in a safe manner for the upcoming sports season has been monumental during these uncertain times.
Mr. Harnar, a coach at T3 Performance in Avon, was just hired last fall through the district's pilot program funded by the Orange Boosters.
Although the guidelines and mandates are set up for a safe return to athletics, people near and far still have different viewpoints on the coronavirus.
As of earlier this week at Chagrin Falls, however, student-athletes have remained healthy, and there hasn't been pushback from the return-to-play precautions set in place, Mr. Barch said.
"Everybody's been pretty good following all the rules, and, obviously, in the summertime it's all volunteer," he said. "So, if anybody didn't feel comfortable, we're telling them, 'Hey, if you don't feel comfortable, you don't have to attend, but here are the procedures we have in place, and we're here to do whatever we can to make sure everybody is safe.' And then they have a choice of whether they can come or not. So, everything seems to be going