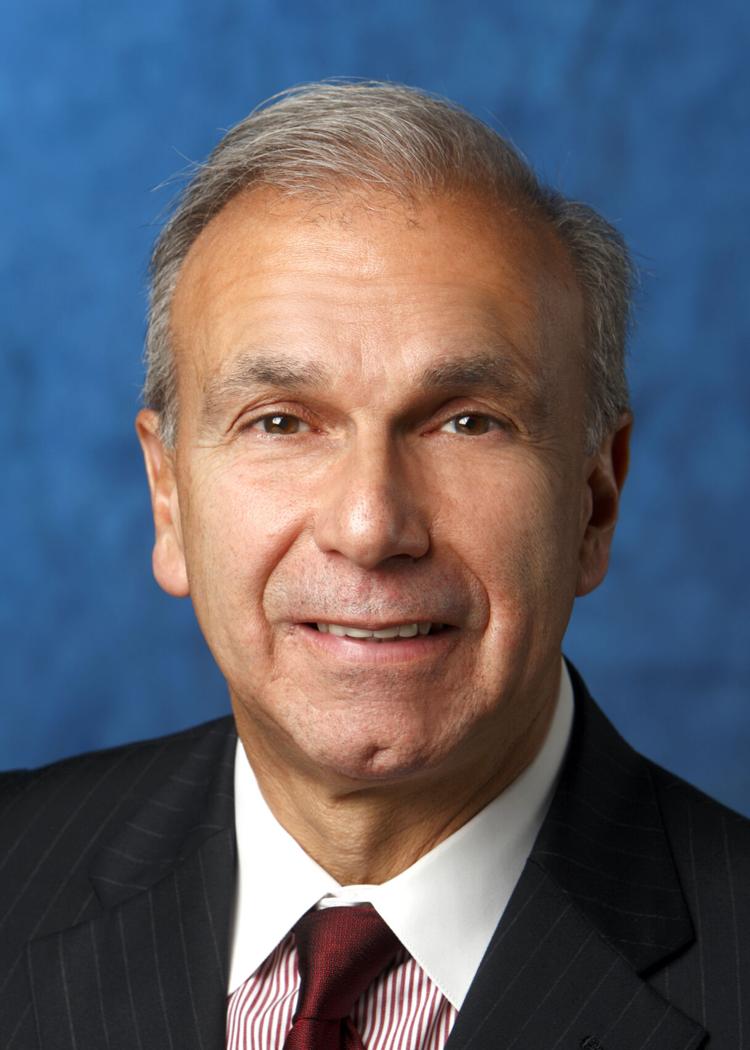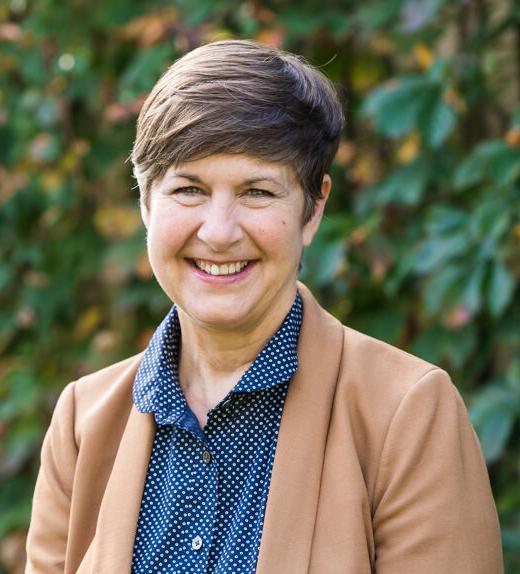 Jerry Cirino of Kirtland and Betsy Rader of Russell Township are vying for Sen. John Eklund's, R-Munson, seat for Ohio's 18th District during the Nov. 3 general election.
Ms. Rader is an attorney who currently owns her own law firm representing people wrongfully fired. She attended the Ohio State University and earned her law degree from Yale.
She served as president of the Northeast Ohio Association of Corporate Counsel and practiced as senior counsel at the Cleveland Clinic, worked at Medicare and Medicaid and served on the boards of Cleveland Legal Aid, Geauga County United Way and the Geauga Parks Foundation. Ms. Rader also served on the Russell Zoning Commission and founded a local nonprofit for abused and neglected children. Ms. Rader ran against Rep. Dave Joyce, R-Bainbridge, for the congressional seat in Ohio's 14th District during the midterm elections in November 2018. She has not held elected office.
Ms. Rader said she chose to run for state senate because she feels "our priorities in Ohio have gotten twisted between gerrymandering and just the pay-to-play culture." She said this is especially the case when it comes to the state's children and that she would be a strong advocate for them.
Mr. Cirino, retired business executive, currently serves as a Lake County Commissioner.
Mr. Cirino said he's running for state senator because he likes public policy and cares for his community. He said holding office at the state level would give him a greater opportunity to give back to the community and make an impact.
He earned his BS and MBA from Lake Erie College and received the Honorary Degree of Doctor of Humane Letters. Mr. Cirino said that he has been involved in business programs at the Harvard Business School and the Harvard Law School.
He was the founding CEO of SourceOne Healthcare Technologies in Mentor, served as chairman of the board of trustees of Lakeland Community College and served as a board member of Lake Health Systems and Lake Erie College.
Mr. Cirino said his main issues of focus are on education, healthcare, economic development and safety in the community.
"When I talk about education, I'm talking about both quality and access," Mr. Cirino said. "We have a lot of work to do to make sure that every student in the state of Ohio has equal access to high quality education, regardless of what zip code they live in or what their property taxes happen to be."
Students and parents should have choices in where they receive their education, he said, "but I would temper that by saying that I'm not interested in policies that would provide a significant disadvantage to our public school system at the same time.
"The financial formula needs to take into account that we don't want to do harm to our school systems, but parents should have choices," he added.
He said better access and quality also need to be established on the healthcare front.
"We need to improve the quality of care that Medicaid providers give to our residents who are on Medicaid, and we need to work more closely in making sure that proper investments are being made in the healthcare delivery space," Mr. Cirino said.
He said a silver lining to the COVID-19 pandemic is its shift of focus of the public onto telemedicine.
"I've been watching telemedicine for a long time in my work career in healthcare," he said, "and telemedicine is something that is going to be an extremely useful tool in making sure that we have access to high quality healthcare, particularly in the very rural parts of the state."
Mr. Cirino said his experience will help Ohio navigate through the recession.
"My corporate background, my understanding of tax policy and economics, really, I think will help me be a part of getting Ohio out of this economic recession," he said. He said Ohio needs to promote itself as a location for new businesses or encourage current businesses in the state to expand. "If we don't have a strong economy and get back on track, we're not going to be able to provide the safety net that we need for those people who need our assistance in the state of Ohio."
He said he also will work to ensure safety in the community by working with the local sheriffs' and police departments and investing in their success.
"I've told our people in Lake County here that as long as I'm a commissioner, we will never defund the police," he said. "We always seek to have high standards and to make sure that our police and sheriff's deputies are properly trained."
Ms. Rader said her key issues in her campaign include properly funded healthcare, economic opportunity and developing green technology, in addition to her advocacy for children who cannot advocate for themselves.
"Ohio has some of the worst funding for public health in the country," she said. "It's not like all of us individually are paying a lot less taxes, so why is it time and time again on these important fundamentals, like public health, children's services, education, we're falling to the bottom? It's because of these twisted priorities."
She said the state needs not to only improve its funding of public health, but to show more respect to medical experts and be better role models in the pandemic by strictly adhering to social distancing requirements and proper mask wearing.
Ms. Rader commended Gov. Mike DeWine in his efforts to improve healthcare and Medicaid in the state and said she would continue to support him in addressing this.
By improving healthcare, she said economic opportunity will also improve.
"Economic opportunity flows when you invest in your people, you need people to be healthy," she said, noting the importance of healthcare in addressing basic health, treating opioid addictions, addressing rising drug costs and expanding the Affordable Care Act to help people with preexisting conditions.
She said investing in Ohio's infrastructure and developing more green technology would create jobs and boost the economy by making it easier for more businesses to come to Ohio or expand.
Mr. Cirino and Ms. Rader agree that House Bill 6 should be repealed and replaced, however their means to address this differ.
Ms. Rader said the state should put the money in escrow while sorting out how to replace the bill "in a transparent, thoughtful way.
"I think everybody agrees HB 6 needs to be repealed. The question is, what do you replace it with?" she continued. "I don't see how anyone could say what they would replace it with until you hold regular hearings where you require financial transparency."
She said she certainly does not want to create a "ghost town" by closing the power plants and putting hundreds of workers out of jobs, but time needs to be invested before replacing the bill.
She said the legislature should take action in removing Republican Rep. Larry Householder from office because he does not intend to step down.
Mr. Cirino said HB 6 was a good policy overall because it kept nuclear plants open, noting one in Lake County responsible for "700 direct jobs and 1,200 indirect jobs," and was disappointed to hear of the allegations in the $61 million bribery. He said he supports a repeal of HB 6 so long as it is simultaneously replaced.
"I don't like this idea that they want to repeal it now, and then they'll get around to it with some kind of a replacement bill later," he said. "I'm not that naive. I know that will never happen, so we should take our time. This is very complicated." He said he has publicly called for Rep. Householder to step down.
As a civil rights attorney, Ms. Rader said this is the appropriate time for her to run for office with civil unrest between the Black Lives Matter movement and talk of police reform.
Ms. Rader pointed out that she has received support from the Fraternal Order of Police and has worked closely with police departments throughout her career.
"I definitely believe [there is] systemic racism," she said. "At the same time, I do not support defunding the police.
"I think there are very few organizations where taking money away from them actually improves them," she added, stating Black Lives Matter and Blue Lives Matter are not contrary to each other. Bridging the divide between the movements is a goal, she said, especially during a time when people need to come together on issues of racism and police training.
Mr. Cirino said there are issues of racism in communities that need to be addressed, but "I don't believe the United States of America has systemic racism."
He said violence cannot be allowed in communities in regard to riots that sparked nationwide after the death of George Floyd this past summer in Minnesota. He said strong leadership is key. He does not support the Black Lives Matter viewpoint of defunding the police, but added that communities should seek to have the highest level of training for law enforcement.