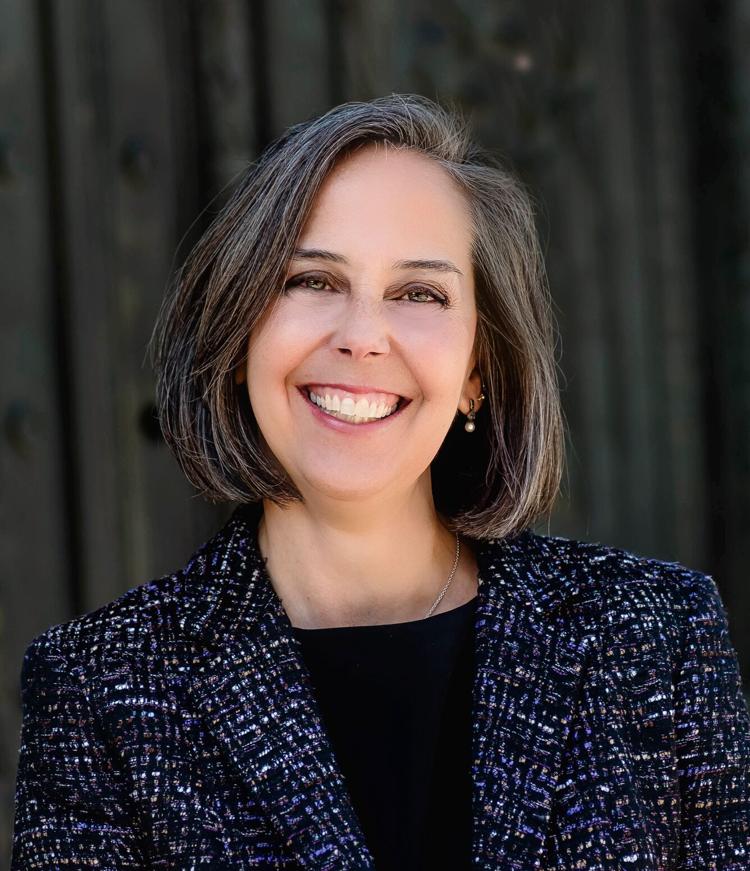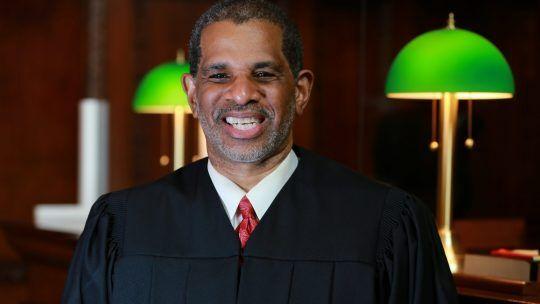 Attorney Lisa Forbes is running against Judge Ray Headen for a seat on the Eighth District Court of Appeals during the Nov. 3 general election. Ms. Forbes won against three other candidates in the Democratic primary and Judge Headen ran in the Republican primary unopposed.
Judge Headen, 60, of Richmond Heights was appointed to the seat by Gov. Mike DeWine in 2018 after Justice Melody Stewart was elected to the Ohio Supreme Court. The position is nonpartisan and the unexpired term ends on Jan. 1, 2023. The Eighth District Court takes appeals cases from Cuyahoga County.
Judge Headen attended Williams College and University of Pennsylvania Carey Law School. He spent 32 years as a bond and finance attorney rendering legal opinions for multimillion dollar projects for cities, states, hospitals, community centers and other clients. He said that he is running to retain his seat on the appeals court to finish his work on building a fair justice system.
"I've been able to seamlessly enter into the fabric of the court," Judge Headen said in an interview with the Times. "I've rendered opinions that are respected by my colleagues and our entire legal system. That is a very proud moment for me."
Judge Headen worked toward a bipartisan partnership with Ohio Supreme Court Justice Michael Donnelly to push for a statewide sentencing database, which he said has "tremendous support" throughout the state. He said that when someone sees how many black people are incarcerated, there is no way to know if they are getting longer sentences than white people for the same crime.
"It's institutionally implicit bias in our court system," Judge Headen said.
Through his experience as a corporate finance attorney, he said that he is precise and correct, which is necessary to write opinions as a judge. In addition to his knowledge and experience, Judge Headen said that he brings empathy and respect to the courtroom.
Ms. Forbes, 57, of Shaker Heights is a graduate of Cornell University and Case Western Reserve University School of Law. She is a business litigator and partner at the law firm Vorys, Sater, Seymour and Pease, LLP. Ms. Forbes has worked at the firm for 22 years. She said that she is running for judge on the appeals court because it is the "last stop for justice in Cuyahoga County.
"It's important that the people who are making decisions at the last stop for justice have experience in the courts and the community so the decisions are legally correct, just and fair," Ms. Forbes said on Sept. 15.
Ensuring that decisions are legally correct is one of Ms. Forbes' goals if elected. She said that the appeals court is partly responsible for writing the law for the county and the state. Ms. Forbes said that she would bring her expertise and experience to the bench. She emphasized that she has spent her entire career working in the courts.
She said that she would carry on the work spearheaded by Chief Justice of the Ohio Supreme Court Maureen O'Connor to create a database of sentencing by trial court judges to make sure that judges are being fair, not arbitrary. In addition, Ms. Forbes said that it is important to make court proceedings available electronically so people can watch what is going on at the oral argument phase.
"In your extracurricular time if you want to advocate for policy changes, that's tremendous," she said. "I would use my off-the-bench time for that to improve the court and its rules, but the fundamental job is the job to decide legal rights and legal issues. You need to understand more than what you learned in the past year."