Junior wins basketball MVP
West Geauga High School junior Athena Hocevar received the title as Most Valuable Player of the Chagrin Valley Conference and received third team all-Ohio honors. Athena led the West Geauga Wolverines Girls Basketball team to the CVC Championship, Sectional Championship and then finished the season as district runner-up. Girls basketball Coach Bob Beutel also received the award of CVC Coach of the Year for this season.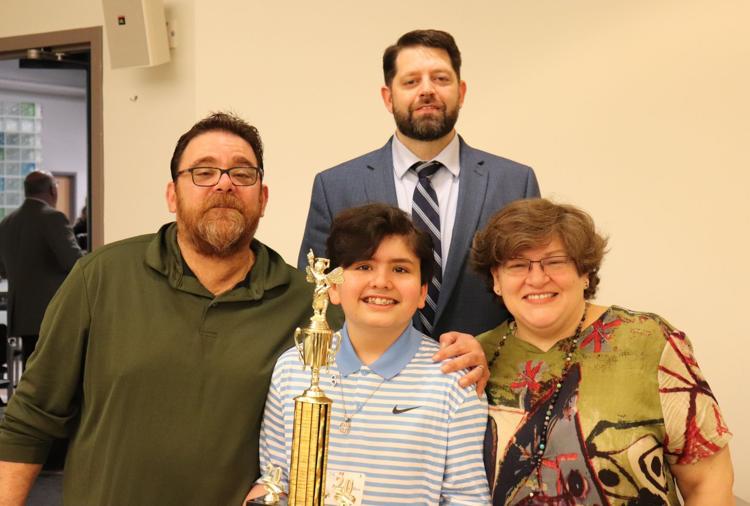 Sixth-grader advances to national bee
West Geauga Middle School sixth-grader Parker Pacifico will compete in the Scripps National Spelling Bee in Washington, DC., this May. Parker earned his place in the upcoming competition when he correctly spelled "defiant" at the Tri-County Spelling Bee at the Auburn Technical Learning Center on March 10. Parker competed with the winners of the Lake and Ashtabula counties' spelling bees to become the region's spelling bee champion.
Academic Decathlon victory
The West Geauga High School Academic Decathlon Team has finished fourth in the state competition for the Academic Decathlon of Ohio. Sophomore Noah Carty achieved the highest score on the team. Junior Sofya Goncharenko won a gold medal and had one of the top scores in the state for interview. Senior Hannah Barker, in addition to winning two medals, became the school's first four-year team member. She has been a part of West G Academic Decathlon since she was a freshman and has earned medals in every one of the eight state-level competitions in which she competed.