PEPPER PIKE — Five candidates are vying for four council seats in Pepper Pike in the Nov. 2 election. Councilmen Richard Leskovec and Scott Newell are running for re-election, while Councilmen Bob Freed and Jim Juliano will retire at the end of their terms in December. The incumbents running for re-election are challenged by Dr. Cathy Hwang, Melanie Weltman and Emmy Zatroch.
Discussions at council meetings often circle back to particular hot-button topics in Pepper Pike, including the future of the Beech Brook property, development plans proposed by the Ursuline Sisters of Cleveland, aging infrastructure, a median trail on Gates Mills Boulevard and communication with the residents. Each candidate spoke on these issues and how they could be resolved.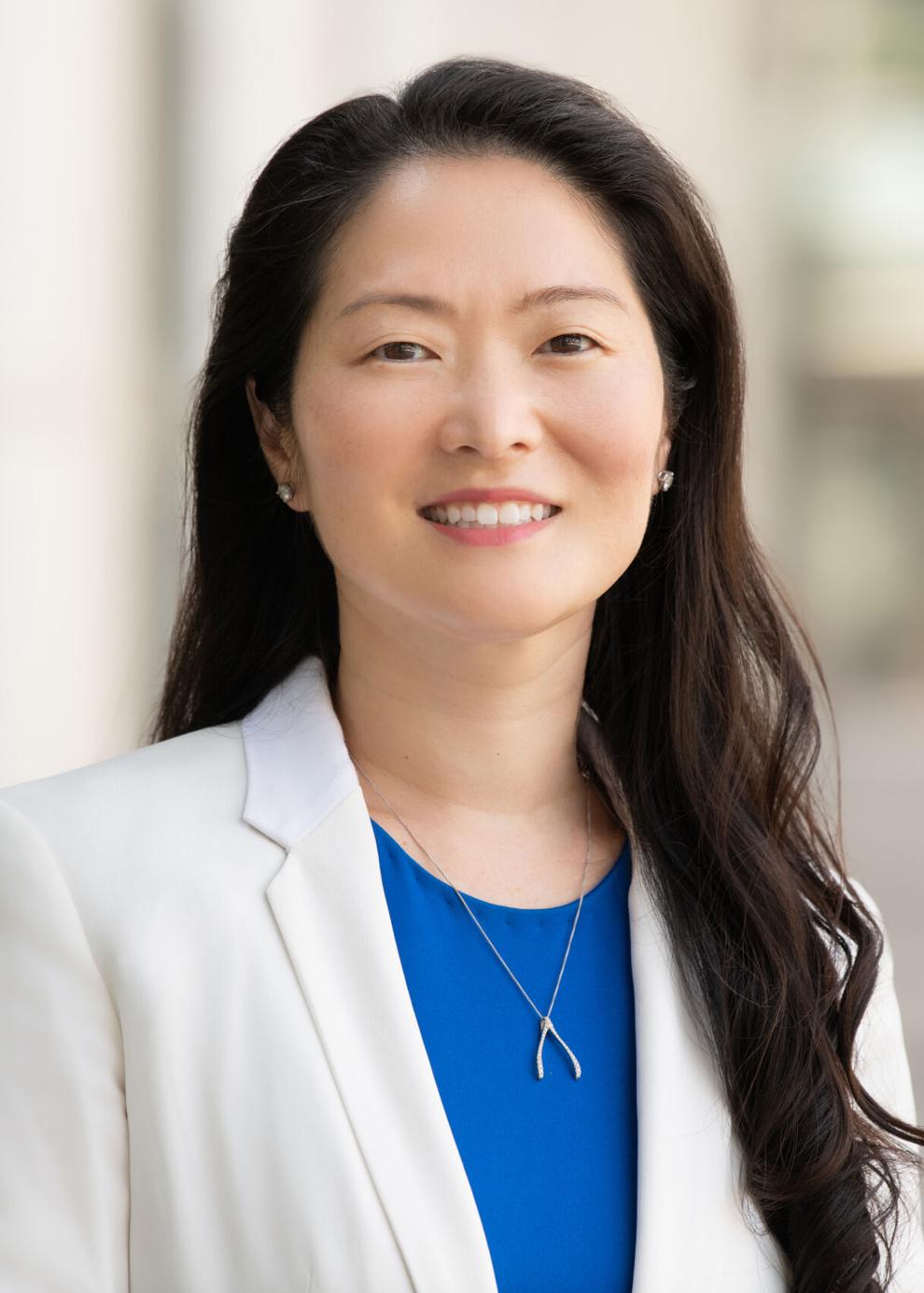 Dr. Hwang, 44, is an oculofacial plastic surgeon at the Cleveland Clinic and formerly had a private practice in Beverly Hills, California. She is the vice chairwoman of the Pepper Pike Civic League. Her goals include improved resident engagement, communication and transparency.
"I want to be a part of listening to the residents and communicating with the residents," Dr. Hwang said. "I want to be more transparent because I feel like sometimes the city council isn't as engaged as residents want them to be. I really like our city. We need to ask questions and get resident input."
She said she would like to see the Beech Brook property become a green space open to the community. Dr. Hwang said it could also be developed as single-family homes like most of the city, noting that there are already vacancies in surrounding retail areas. She supports the proposed development for Medina Creative Housing to build homes for people with disabilities on the Ursuline sisters' property, but it should not affect the neighbors. Residents should have an opportunity to vote for or against rezoning the property if the Ursuline sisters want to build high density housing, she said.
Dr. Hwang said she is glad to see the city replacing septic tanks on Gates Mills Boulevard with sanitary sewers, but the city should contribute more to the cost instead of passing it on to residents. She also stated concerns with the proposed trail down the median of Gates Mills Boulevard, where she said there are already flooding issues.
To improve communication with residents, Dr. Hwang said the city should have someone go door to door to collect information about whether each resident would like to be on the city's e-newsletter list or receive information on paper through the mail. She also said the website should be redesigned so it is easy to find information.
Dr. Hwang supports the idea of hiring a master planner to plan for the future of the city and gather input from residents for what they would like to see. She said she likes to listen to people's concerns and described herself as a problem solver.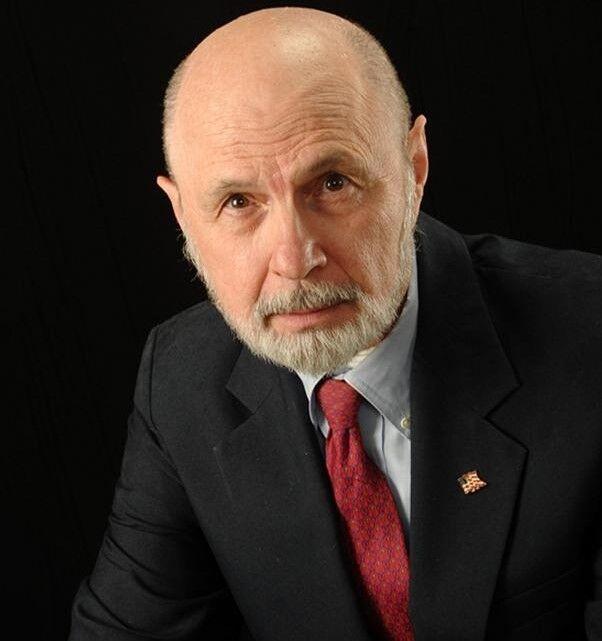 Mr. Leskovec, 77, is a retired international business executive for Bailey (Meter) Controls. He is council's representative to the Planning and Zoning Commission and serves as the president of the Chagrin Valley Rotary Club. Although Mr. Leskovec said it is good to have new council members, the city also benefits from experienced people staying in office.
"You want change, but you want some consistency also," he said. "To bring three totally new people is a big change. The city needs some continuity. I have experience and I'm familiar with every issue."
Mr. Leskovec said that property owners have rights and the elected officials cannot decide what will and will not happen on the Beech Brook property or the Ursuline sisters' property. The city must follow the proper legal process. The Ursuline sisters' property cannot simply be rezoned, he said, because that takes away rights from the current owner.
Mr. Leskovec said he wants to dig deeper into the city's water projects, which is why he asked for a presentation at a recent meeting from the Northeast Ohio Regional Sewer District. Flooding issues are a "need," he said, while other projects, like the Gates Mills Boulevard median trail are a "want." For such a significant project, he said the city must carefully consider how much disposable income it has to spend. Mr. Leskovec, who lives on Gates Mills Boulevard, said he is "not a superfan" of the trail. But if it moves forward, he wants to ensure that it is aesthetically pleasing.
Regarding communication with city residents, Mr. Leskovec agreed that the website could be improved. He said that Pepper Pike has a transparent government. Mr. Leskovec said he supports "formalizing" a master plan. The city already has the components, such as financial forecasts, but it is not organized into a single document.
He is a certified public accountant and has an engineering degree, which he said are both beneficial as a councilman.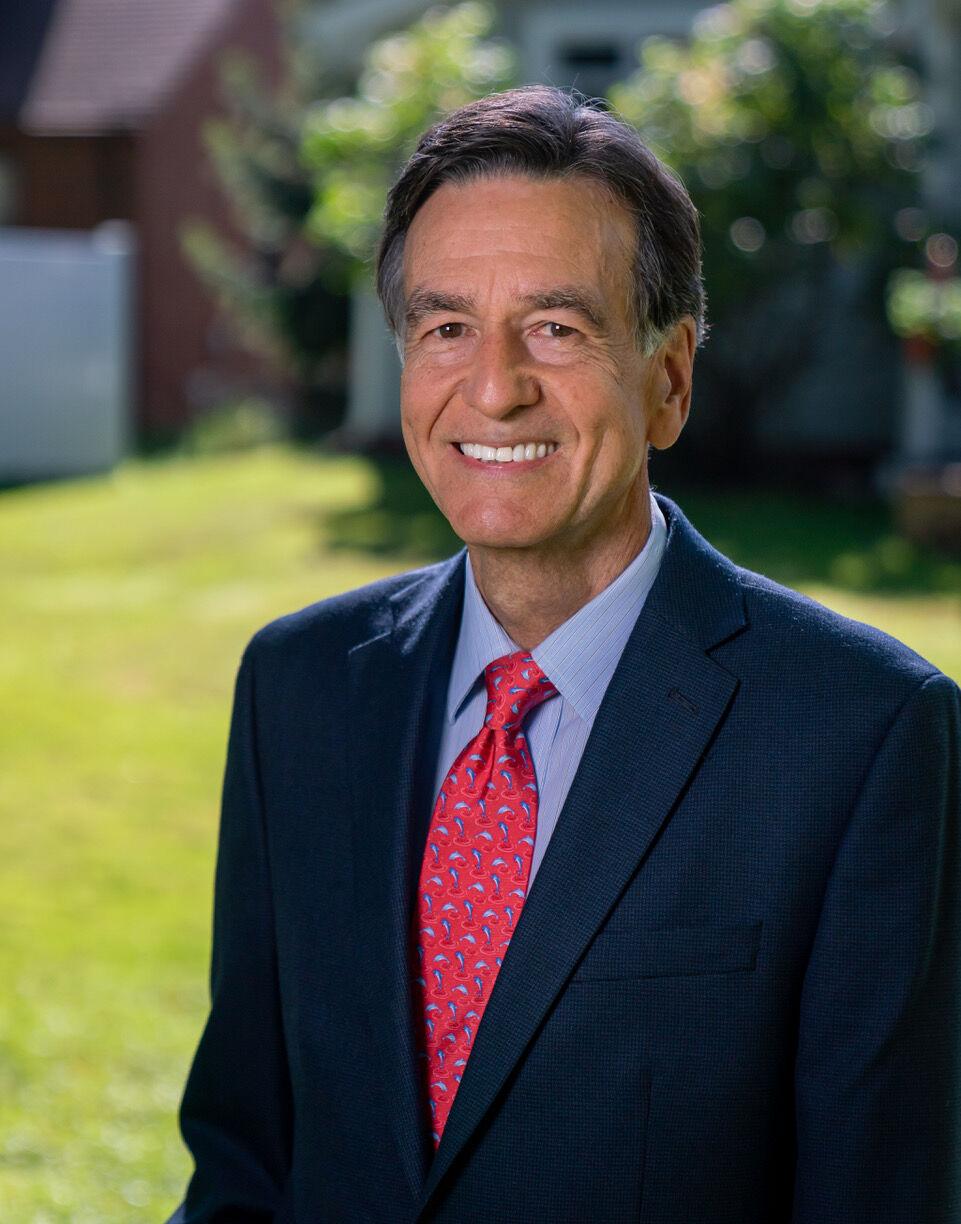 Mr. Newell, 70, was a news reporter and anchor for WKYC-TV for 14 years. Since 1999, he has worked as a freelance journalist and video producer for various companies and shows, including NBC News, The Weather Channel, NFL Films and Forensic Files. He chairs the Road and Infrastructure Committee.
"It's a way to contribute to the city in a meaningful, productive way. In reality, it's community service to me. I really enjoy the job," he said, explaining the similar method of gathering information to his job as a journalist. "The more information you have, the better decisions you make. It's important for me to know what the residents of Pepper Pike are concerned about so the decisions council makes can reflect that."
Regarding proposed developments in the city, Mr. Newell said that the government does not have complete control over what private property owners intend to do with their property. No matter what developments may take place, he said the impact on the environment and traffic should be minimal. Development would bring additional tax revenue to the city, but Mr. Newell said the city does not need it at this time.
The city has long-term plans to replace roads and infrastructure, he said, adding that it is better to maintain infrastructure than pay more to replace it later. City officials also keep an eye out for grant opportunities. Mr. Newell said he heard a lot of favorable opinions about a trail on Gates Mills Boulevard. Due to safety concerns for pedestrians, he said it "would be a nice addition to the city."
Mr. Newell said the city website does need to be updated to make information easier to find. Since the city is mostly developed already, he said a master plan would have a limited scope. The city will evolve over time and leaders will address the city's needs as it evolves.
Mr. Newell said he is the longest serving councilman currently in office and he will bring continuity to the city.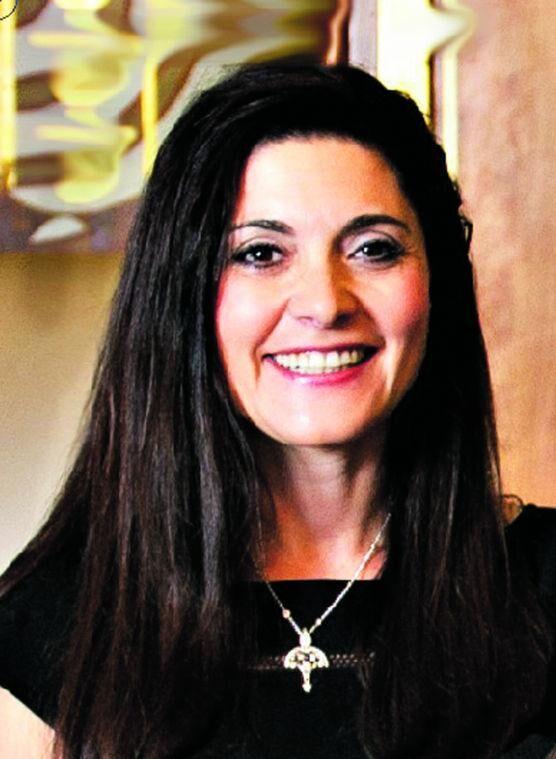 Ms. Weltman, 54, worked as a staff attorney at the Cuyahoga County Common Pleas Court and at the firm Jane Wilson and Associates. Now she works for BGB Realty, a commercial real estate company. Ms. Weltman is currently a member of the Orange Board of Education. If elected, she would need to resign from her seat on the school board, which expires on Dec. 31, 2023. She is also on the board for the Orange Area Service Committee.
"I really care a lot about preserving Pepper Pike as a place for the people who live there now and for future generations," Ms. Weltman said. "To me, being a part of things and being able to contribute to my community are important."
Since properties like Beech Brook and the Ursuline sisters' land are privately owned, she said the city cannot determine their future use. However, she said she strongly advocates for the city's zoning code and ordinances, which she described as the "blueprint" for Pepper Pike.
Ms. Weltman said she will prioritize infrastructure, including roads, sewers and water management. Ms. Weltman said she wants to get into the nitty gritty details to remedy flooding issues in the city. She said she is open to the concept of a trail in the median of Gates Mills Boulevard, but is seeking more information about the cost and aesthetics.
The city's website could be reviewed if necessary, she said. Since some residents do not use email, there could be printed newsletters available at City Hall for residents to pick up. When there are more in-person events after the COVID-19 pandemic, Ms. Weltman said those are great opportunities to connect one-on-one with residents.
She described herself as a strong advocate for fiscal responsibility, noting the importance of having a rainy day fund. Ms. Weltman said she would be open to discussion about a master plan, but at this time does not know what else would be included besides long-term plans that the city already has.
Ms. Weltman said she has a longstanding commitment to her community and likes to collaborate to find solutions.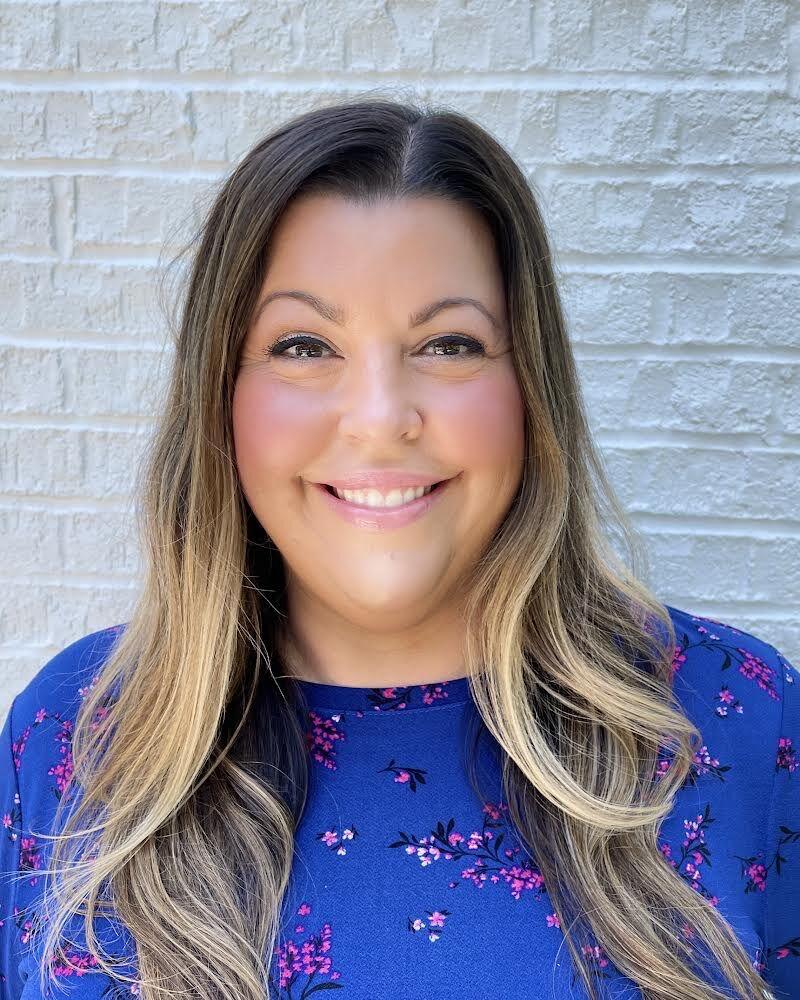 Ms. Zatroch, 44, is a registered dental hygienist and an expanded functions dental auxiliary. She has worked in the field for 20 years and now works as an office manager. Ms. Zatroch served on the executive board for the Orange Elementary Parent Teacher Association and she is an appointed representative from Pepper Pike to the Orange Community Education and Recreation Commission.
"I'd like to be accessible and welcome active participation with all residents," Ms. Zatroch said. "I'd like to encourage respectful dialogue and discussion within our community. I want to provide facts to inform citizens. I plan to be an independent voice on council."
One of the things that she loves about Pepper Pike is the green space. Future development, such as potential projects at Beech Brook and the Ursuline sisters' land, should be thoughtful, she said. City leaders cannot overreach because the property owners have rights, Ms. Zatroch said.
Two of the biggest issues facing Pepper Pike are aging infrastructure and flooding issues, she said. The city is currently partnering with the Northeast Ohio Regional Sewer District and other groups to address those issues and find long-term solutions. Ms. Zatroch said she is in favor of those partnerships.
She said she still has questions about the median trail proposed on Gates Mills Boulevard, such as the long-term cost and the city's commitment for maintenance. Ms. Zatroch said she wants more information about whether the city has the resources to maintain the trail in the future.
If elected, she said she will be accessible to her constituents. Communication is a worthwhile topic to explore and Ms. Zatroch is willing to study other methods of outreach.
She said she will be fiscally responsible with the city's tax dollars. She would look at the city's wants and needs and create a plan to address those items. Ms. Zatroch also said she supports long term planning, which she said already takes place in Pepper Pike.
Ms. Zatroch said she will maintain the services and quality of life that Pepper Pike residents have come to expect.
The election is Nov. 2 and early voting begins on Oct. 5.