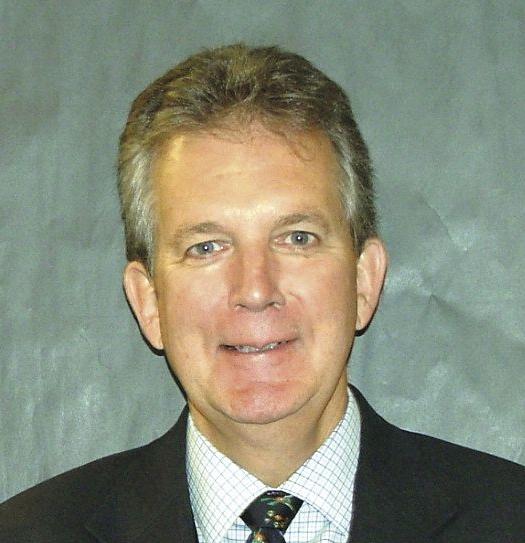 SOUTH RUSSELL — Village residents voted during Tuesday's general election to give Mayor Bill Koons a second, four-year term in office. He was challenged by Councilman Mike Carroll, who has served on council for five years.
According to unofficial tallies by the Geauga County Board of Elections, Mayor Koons received 705 votes or 69 percent of the ballots cast in this race compared to 306 votes or 30 percent for Mr. Carroll.
Mayor Koons previously had served 10 years on Village Council and ran unopposed in 2016 for the mayoral seat after former Mayor Matt Brett retired.
Mr. Carroll was elected to council in 2014. He has served on the village's safety and emergency planning committees as well as human resources and public utilities.
Village voters also selected their choices among three candidates vying for two seats on Village Council. Gerald Canton won re-election with 554 votes or 34.5 percent. He is completing his first council term. Newcomer Christopher Berger also won a seat on council garnering 620 votes or 38.8 percent while incumbent Raymond Schloss received 429 votes or 26.7 percent, ultimately losing his bid for re-election.
During the campaign, Mayor Koons rode his bike door to door in the village. "People had good questions and were very polite," he said. He left a door hanger with his accomplishments and goals. "I'm trying to make their lives better every day," he said.
In looking to the future, Mayor Koons said he will be presenting his strategic plan, "20-20 Vision for 2030" to village residents that details overall improvements for the village. One of his goals is to obtain a NOACA grant to put a walking and bike trail on Bell Road, from Chillicothe Road (Route 306) to the Newbury Township line.
The village will continue to protect its land and water by working with the Western Reserve Land Conservency and with the Chagrin River Watershed Partners, Mayor Koons said.
Though he lost his bid for mayor, Mr. Carroll plans to continue his council post with goals of addressing the storm water issues around the village. "It's one of the big issues we have and we have to take a global approach and not focus on merely a few solutions," he noted. He also said a road improvement program is important as is a plan to enhance parks. Ball fields, a recreation center, dog park, bocce court and veterans memorial are among the amenities that would improve the village park, he said.
"It was a great experience to campaign for mayor," Mr. Carroll said. "While the campaign was competitive, it was cooperative," he said. "While we may have different approaches to possible solutions, in the end we both want what is best for the residents," he said of his opponent Mayor Koons.
He added that while campaigning, he saw the need for people to pay attention to their local issues and the approach their elected officials take. "I would encourage people to take an active role in their local political process.
"In the end we work for our community and not our personal special interests," he said of those who serve in office. "While I lost, people had an opportunity to look at options. Historically, most races in South Russell are unopposed and generally that is not a good political process," Mr. Carroll said.
In the campaign for the two Village Council seats up for grabs, Mr. Canton and Mr. Berger ran as a team.
Mr. Schloss was appointed to the South Russell village council seat in November of 2018, taking the place of former councilman Bryan Kostura who moved from the village. On Tuesday, Mr. Schloss was seeking his first full term on Village Council.
"I wish Jerry and Chris all the success in the world," Mr. Schloss said. He plans to stay involved by attending council meetings. Mr. Schloss has been a resident of South Russell Village for 44 years.
Mr. Canton noted that he and Mr. Berger have similar goals. "We believe in service to the residents and communications to continue to make South Russell a special place to live and for our children to grow up in." Of Mr. Berger he said "he will be an excellent addition to council."
Mr. Canton is completing his first term on South Russell Village Council. Terms are four years.
"It was a team effort," he said of campaigning with Mr. Berger. "We put out two mailings and put up 70 yard signs with both our names."
Of Tuesday, Mr. Canton noted, "We stood outside 13 hours in the cold and we thanked people for giving us the opportunity to serve them."
As to the next four years, he said he would like to see the expansion of the parking area at the village park. This spring, benches and trees will be added. He would also like to see the restroom facilities improved at the park.
"I'd like to see the continuation of the excellent maintenance of our streets and we need to find solutions to the stormwater runoff in the village," Mr. Canton said. "And I'd like village council to become more congenial and to work more as a team for the betterment of our village."
Mr. Berger said he spent election day at Gurney School and the win was actually a surprise. "The results were great and I'm thrilled for the mayor and Jerry Canton. I look forward to serving on council for the village of South Russell," Mr. Berger said.