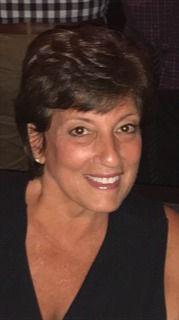 More than 20 years ago, art historian Felicia Zavarella Stadelman started a series for kids about the little-known lives of artists.
Since the beginning of that series, the Hudson, Ohio resident has gone on to host lectures and events for all ages across Northeast Ohio and neighboring states, has participated in interviews about her work from groups in Venezuela, Istanbul and Spain and has even flown to France to contribute her knowledge to a documentary on Mary Cassatt.
As Mrs. Zavarella Stadelman first introduced her series, parents who attended her lectures with their kids began enjoying the opportunity to hear the stories of the artists as well.
"I think I hit a little niche that we just don't have access to all the time. It's those unique stories that they never learned in art class," said Mrs. Zavarella Stadelman who has separate lectures on about 33 artists and writers.
On Monday (Sept. 9), Mrs. Zavarella Stadelman will be presenting a lecture about Dr. Seuss to the Primetime group at Federated Church in Chagrin Falls. The afternoon will begin with coffee and treats followed by the presentation at 2 p.m.
Theodor Seuss Geisel, who died in 1991, was known for his work in children's books, political cartoons, illustrations, animation, screenwriting and filmmaking. He is best known for his children's books including "The Cat in the Hat" and "The Grinch."
"I'm bringing out 10 facts that you don't know about Dr. Seuss and you know, some of the intriguing stories about the messages that he put in his art and in his books," she said. "[His illustrations] always had a moral and a message."
Mrs. Zavarella Stadelman said that her lecture discusses how Dr. Seuss began with his political opinions, but took a turn when he decided to teach children through his work. At first, he used art to express himself in a unique way, and he later added words to that art. He recognized the link between plainness of the children's books of the time and low reading scores.
"He thought if he entertained the kids in a way that would make it interesting, but covered the same 350 words that they're supposed to know between first and third grade in the books, then it'll make it more interesting and entertaining," Mrs. Zavarella Stadelman explained. "And the scores shot up after the Dr. Seuss series of books came out" in the 1950s.
In addition to well-known artists, she enjoys studying artists who were silenced and kept out of galleries and publications during their time.
"There's so many artists who have made significant contributions but because of the big network of art dealers and the press, [they] had eliminated them," she said.
Mrs. Zavarella Stadelman recently finished studying Cleveland industrialist Viktor Schreckengost, who is known for the mammoth and mastodon sculptures at the Cleveland Museum of Natural History. "He's probably the most influential industrial designer that you've never heard of," she said.
The lectures Mrs. Zavarella Stadelman gives are constructed with primary source information, such as letters written between the artists or about the artists. It's important to Mrs. Zavarella Stadelman that she presents actual facts from the artists' lives through their own words rather than "propaganda."
"It takes me about three to five years to put together a presentation because I've got to research it," Mrs. Zavarella Stadelman said. "I wanted to know the truth behind Picasso, for example, and it took me about five years to put together that one because I would read the letters and all this stuff about him. And I would say, 'I can't see this man. I don't understand him.' The twist was the nine women in his life. When you find the twist and you find the storyline, it's pretty intriguing."
Mrs. Zavarella Stadelman was also involved in the creation of a documentary on the relationship between Mary Cassatt and Edgar Degas, which was created by film director Catherine Aventurier. Plans to have a special showing of the documentary in Chagrin Falls are in the works, according to Mrs. Zavarella Stadelman.