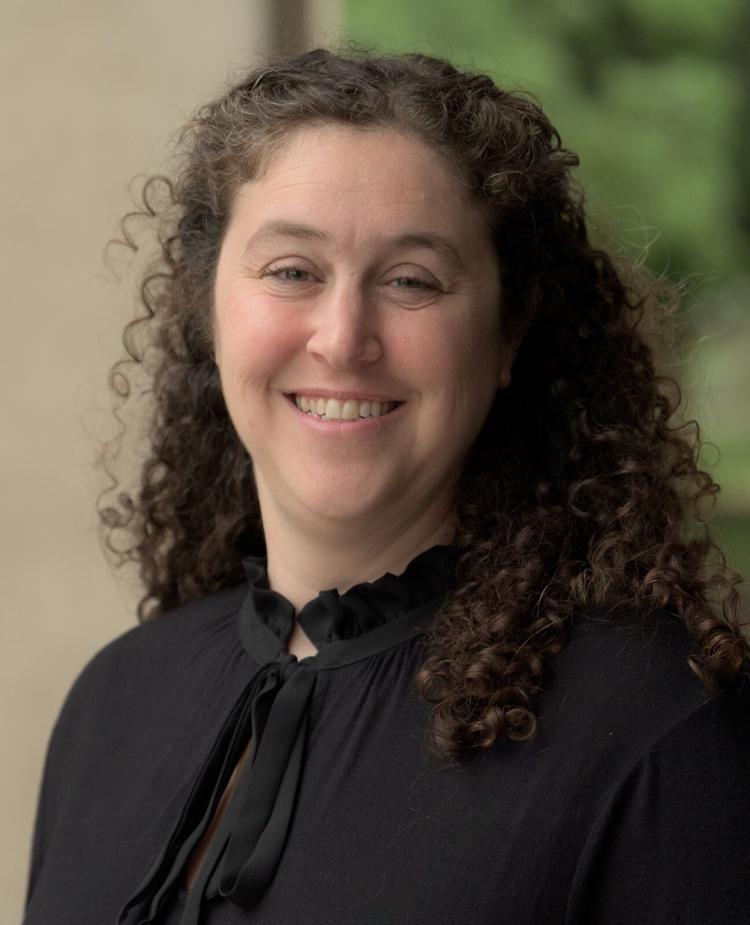 You do not need superpowers to make a difference – just ask Chagrin Valley resident Lisa Kollins, Administrator of the Schubert Center for Child Studies at Case Western Reserve University.
In her spare time, Ms. Kollins is helping to bring to life the superhero alter-egos living inside children facing serious illness or special needs.
In 2016, Ms. Kollins had an idea while working at a camp near Cincinnati. "The Superhero Project began as a one-time project for children at Camp Sunrise, which was the only camp for kids in Ohio impacted by HIV/AIDS," said Ms. Kollins. "We interviewed all the campers about their inner superheroes and, as a surprise, matched them up with professional artists who designed the characters that they described."
Needless to say, when the kids were treated to a slideshow of their superheroes at the end of the camp, their reactions were beyond excitement. The impact of the project was obvious to Ms. Kollins and she knew it just could not be a one and done activity.
After spending a year to develop a plan, Ms. Kollins launched The Superhero Project as a nonprofit initiative in 2017 with the website www.superheroprojectkids.org. Kids are interviewed in person or, more recently, by video chat, and then walked through a series of questions to help spark curiosity and creativity. They describe the superhero they are inside, what they stand for, what they wear and the tools they need.
Next, a professional digital designer, comic book artist, animator or children's book illustrator makes the child's ideas come to life, creating a visual representation of their strength, courage and resilience. The children are presented with an actual colorful poster of their personal superhero, along with a digital copy.
"At the beginning I visited [University Hospitals] Rainbow Babies and Children's Hospital pediatric and adolescent oncology and hematology units," Ms. Kollins said. "I also did interviews at community events here in Cleveland for Youth Challenge, MDA and other groups. Now that families around the country and in other countries have learned about us, I do a lot of interviews by video and phone."
The Superhero Project typically works with children between the ages of 4 and 16. If the experience could be meaningful to families with toddlers or to young adults, they are welcome to participate, she said. The project has created superheroes for nearly 450 youngsters so far.
"This is something that we do to bring a little joy to the world and spread kindness to families," said Ms. Kollins. "Anyone who has a child with a serious illness or a special need is eligible."
Ron Hill, editorial cartoonist for the Times, had the opportunity to work on this rewarding project. Mr. Hill met Ms. Kollins during a Cleveland Digital Publishers Users Group virtual meeting in May, where she described the mission and accomplishments of The Superhero Project.
"Lisa contacted me to create a superhero illustration based on a child's concept," Mr. Hill said. "This is the first time I have volunteered for this worthy project."
Mr. Hill has worked with the Times and other Douthit Communications newspapers since March of 1999. After retiring from teaching, he has worked to establish Act 3 Creative and has a little more time to give back to the community, he said.
Mr. Hill said his first assignment involved designing the amazing Super Spider Sword, a superhero clothed from head to toe in a red suit and mask, tall black leather cuffed boots with a large yellow spider emblem on his facemask and a sword-shaped spider emblazoned across his chest. He holds his long sharp sword in one hand and shoots webs from the other.
Coming from the imagination of 9-year-old Clevelander Darius Walker, this superhero means business and is ready to jump on his custom motorcycle and speed off to stop people from stealing books from the library, Mr. Hill said.
Darius' mother, Tomesha Walker, said her son is excited about the project and thinks it's a cool idea. "Darius picked everything," Mrs. Walker said. "He was very specific. The way he treats everyone is so helpful and caring, and his love of books is greatly expanding. So surprisingly, that was his theme, saving books."
Mrs. Walker learned about The Superhero Project through Mother2Mother, a support group for caregivers to individuals with disabilities founded by Salina Miller, herself a mother to a son with autism.
Seeing her child's imagination brought to life means a lot to Mrs. Walker and she was thrilled to see Mr. Hill's design of her son's superhero alter-ego. "It brings tears to my eyes to see Darius receive such a priceless and precious gift," she said. "Words cannot describe what having your child's dreams materialize feels like."
Ms. Kollins finds working with the kids and families to be incredibly rewarding. The Superhero Project has worked with more than 300 different artists from around the United States and nine other countries.
"Knowing that we have given a family a special memory, getting to hear their child's story, and seeing their imagination brought to life is really a tremendous gift," said Ms. Kollins. "I am very honored to be a part of the families' journeys."