Kristie Steyer, 440-632-0261 x1000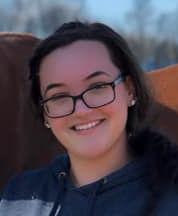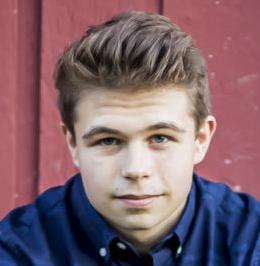 HS seniors graduate with associate's
For the second consecutive year, Cardinal High School will graduate two seniors with high school diplomas and college associate's degrees. This year's dual graduates are Erica Kish and Anthony Sinito, who, after May 22, will have both Cardinal High School diplomas and associate's degrees from Lakeland College. Erica and Anthony are the third and fourth students to achieve this goal in Cardinal High School history.
The Lakeland Community College Associate of Arts degree requires the successful completion of 61 semester credits with a 2.0 minimum grade point average. Both Erica and Anthony began taking classes at Lakeland during their junior year of high school.
"I wanted to pursue this route instead of taking traditional high school classes because I thought it would be a great way to build college credits up to hopefully transfer to whatever college I wanted to go to after high school," Erica said. More than 40 of her Lakeland credits will transfer to John Carroll University, where she will attend school this fall.
A majority of Anthony's earned credits will also follow him to Gannon University in the fall. "I am very glad I chose to challenge myself by taking college classes while still in high school," he said. "Not only did I earn dual credits, but I also saved time and money by completing this coursework now."
Through the Lakeland CCP program, credits earned may also be used to fulfill high school graduation requirements. To be considered for admission into the program, high school students must apply, submit high school transcripts and take a placement test in which they are required to score high enough to place into college level English and/or math. Students are also required to clearly demonstrate they are able to handle college-level coursework.
Anthony said he plans to major in biomedical engineering at Gannon University. He said his experience at Lakeland has prepared him for the road ahead and he highly recommends the non-traditional path to anyone who may be considering it.
Erica said she feels more prepared to pursue a double major in chemistry and art history at John Carroll thanks to her time at Lakeland.
Due to the coronavirus pandemic Lakeland Community College did not hold in-person graduation ceremonies and instead held a social media recognition on May 9. Cardinal High School is allowing seniors to sign up for individual appointments the week of May 18-22, to walk the stage and receive their diploma in front of four family members.