Charlene Paparizos  440-247-4363
Students win NPR honorable mention
By Sofia De La Cruz and Marie Cain, Chagrin Falls Middle School, seventh grade
Last school year, Katherine Owen's second academic class won an honorable mention in the National Public Radio Student Podcast Challenge. The qualifications of the contest were for students to create and record an original podcast with the help of a teacher and submit it to NPR. The podcast-creating process for Mrs. Owen's students began with discussing the meaning and purpose of a podcast and then listening to examples.
All students were involved in brainstorming topic ideas for the podcast. They decided to make a podcast focused on whether or not kids are put under too much stress and pressure by teachers, coaches and parents. The title of the podcast was "Under Pressure: Are Adult Expectations Taking a Toll on Today's Kids?" Students brainstormed expert opinions to listen to and interview questions for students and adults. Mrs. Owen had her students write down each different sound they heard in an example podcast to really think about all the noises that went into a podcast.
Six students, Claire Hoelzel, Charlotte Rhor, Eveleen Malley, Tess Snyder, Marie Cain and Sofia De La Cruz, volunteered to be hosts on the podcast and worked as the production team. They interviewed students and teachers about their personal experiences with stress and pressure.
Mrs. Owen's students made sure to practice and perfect their interviews before they recorded them. They used websites like Soundcloud and Vocaroo to record and organize their interviews. Senior William Bazzone, in charge of creating a daily podcast at Chagrin Falls High School, visited the classroom several times and gave guidance and shared his expertise.
After the COVID-19 health crisis sent students home for the rest of the year, William and Mrs. Owen put the finishing touches on the three podcasts (one for each of her academics) and submitted them to NPR. Mrs.Owen received an email from NPR in early June announcing that "Under Pressure" won an honorable mention out of thousands of entries from all around the country.
Math teacher published in newsletter
Chagrin Falls Middle School math teacher, Geoff Brown, wrote an article about his students collaborating remotely using Google Docs, and his piece was published in the CPM Educational Group newsletter.
CPM Educational Group is an educational non-profit organization that offers curriculum materials with problem-based lessons and collaborative student study teams, professional development programs for CPM and non-CPM teachers and more mathematics for more people.
In the article, Mr. Brown explains that when the middle school shifted to remote learning in response to the COVID-19 virus, he wanted to encourage students to continue working in groups through using Google Docs. The goal was to allow students to continue to construct viable arguments and critique each other's work as they explored math lessons from CPM.
"This type of collaboration shows the potential of synchronous instruction, which our school has been planning to use in the fall," said Mr. Brown. He is considering the advantages of this type of work, especially if classes will continue to be synchronous with some students at home and some in class. At the end of his article, he offered tips to other teachers on how he implemented this learning model.
Teacher receives presidential award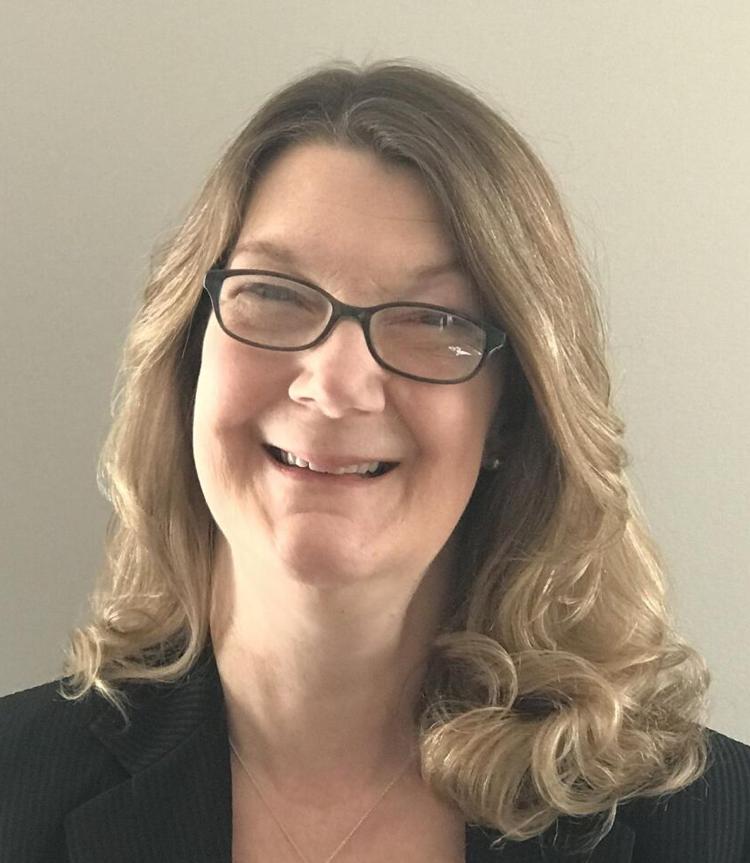 Carolyn Petite, computer science teacher at Chagrin Falls High School, received the Presidential Award for Excellence in Mathematics and Science Teaching (PAEMST). This award is given to teachers in all 50 states, the District of Columbia, Department of Defense Education Activity (DoDEA) schools, the Commonwealth of Puerto Rico and the United States territories. Mrs. Petite is one of two awardees from the entire state of Ohio.
The PAEMST was established in 1983 and is the highest award given by the U.S. government for math, science and computer science teachers. Teachers who work with grades kindergarten through 12th grade are eligible to apply.
A panel of mathematicians, scientists and educators at the state and national levels review the applications before they make a recommendation to the White House Office of Science and Technology Policy (OSTP). Teachers are chosen based on their distinction in the classroom, and overall dedication to improving science, technology, engineering, and math education. Nominations and awards are handled by the OSTP and the National Science Foundation.
"There is no teacher more deserving of this recognition than Mrs. Carolyn Petite," Superintendent Robert Hunt said. "She has inspired countless students to achieve in the area of computer science. Her commitment to each student's success is only overshadowed by her tremendous work ethic and passion for her content area. Mrs. Petite has inspired all students but has shattered the unfortunate statistics regarding female students pursuing computer science. All of Chagrin is proud and thankful for all that she does for our students."