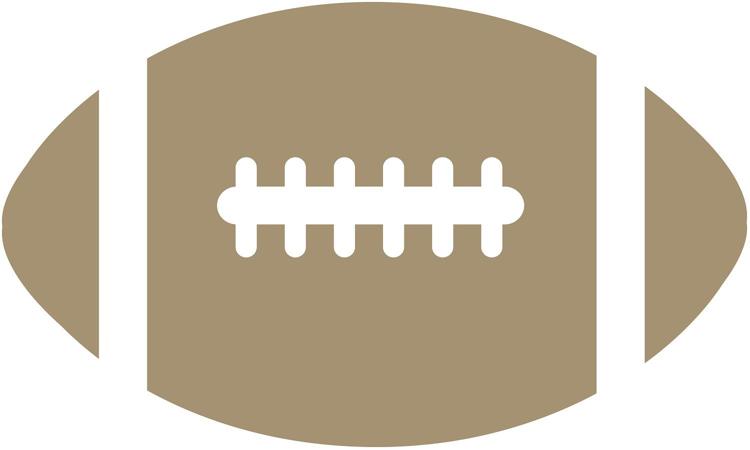 Game of the Week: Brunswick at Solon
The Solon gridders (2-1) will open up Greater Cleveland Conference play when the Brunswick Blue Devils (3-0) come to town at 7 p.m. Friday at Stewart Field.
There might not be such a thing as a must-win game in week four, but this is no doubt a battle the Comets can't afford to lose with the depth of talent the league continues to produce year after year: AP No. 1-ranked Mentor, AP No. 10-ranked Euclid, Brunswick, Medina and Strongsville are all unbeaten.
Solon is coming off a 50-19 loss against AP No. 13-ranked Stow-Munroe Falls (3-0) in a game that 17th-year head coach Jim McQuaide said he didn't have a lot of answers for other than his program needs to take responsibility as a whole.
Offensively, junior quarterback Pat McQuaide completed 25 of 38 passes for 232 yards with two touchdowns and an interception, but the Comets had a stretch in the second quarter where they drove deep into Bulldog territory on three possessions and only came away with two field goals.
Defensively, Solon surrendered 455 yards, including 352 yards passing, with a pair of 70-plus-yard plays.
Brunswick, under third-year head coach Mark Pinzone, has put together blowout victories against Lorain, 31-7, North Royalton, 49-0, and, most recently, Cleveland Rhodes, 42-0, with all 42 of the Blue Devils' points coming in the first half.
For a team that went 1-9 last year and scored a combined 89 points in those games, Brunswick has one of the best comeback storylines so far this season, but the Blue Devils will find out who they truly are when they play Solon on Friday.
Solon owns a 9-4 series advantage with four straight wins against Brunswick, including a 44-17 triumph last season.
TONY'S TAKE: Solon wins, 34-31.
Kenston at Eastlake North
The Division III AP No. 3-ranked Kenston gridders (3-0) will open Wester Reserve Conference play with a road test against the Division II Eastlake North Rangers (2-1) at 7 p.m. Friday at Carter Stadium in Lake County.
North will be the toughest test so far for the Bombers, who are the lowest seeded 3-0 team in the Region 9 computer rankings because of their weak nonconference schedule.
Although, Kenston did have some weaknesses exposed in their 27-10 weather-shortened victory against West Geauga (0-3) last week, including defending the blitz, surrendering explosive plays and taking care of the pigskin.
But a 65-yard pick-six by senior defensive back Tyler Kestranek and a 65-yard scoop-and-score by senior Jay Middleton on a blocked field goal attempt was enough for Kenston to come away with a victory.
North, under fifth-year head coach Shawn Dodd, who owns a 17-27 record at the helm, has implemented a new wing-T offense with some big hogs up front the season. The Rangers' offensive line averages 285 pounds with 6-foot-4, 310-pound junior guard Ethan Spoth leading the way.
Most recently, North is coming off a 40-6 victory against Lakeside (0-3) with 382 yards rushing behind 180-pound junior running back James Walker and 190-pound junior running back Thomas Walker.
Defensively, North's three-four base surrendered 184 yards passing against Lakeside.
Kenston and North have a 2-2 series deadlock, but the Bombers came out on the winning end the past two years, including a 53-20 triumph in 2018.
TONY'S TAKE: Kenston wins, 38-20.
The Chagrin Falls gridders (1-2) will open Chagrin Valley Conference play on the road against the Division III Harvey Red Raiders (1-2) at 7 p.m. Friday at Jack Britt Memorial Stadium in Painesville.
The visiting Tigers got their defense in order behind the tackling efforts of senior linebacker Will O'Brien, with 13, and junior linebacker Owen McClintock, with 14, during a 9-7 victory against Woodridge (1-2) last week, and now they will be focused on getting the kinks out offensively.
Chagrin Falls gained 236 yards against Woodridge, only 26 of which came in the pass game, but the Tigers coughed up three interceptions and two fumbles.
Harvey, under third-year head coach Dan Cvelbar, who owns a 4-19 record at the helm, is coming off a 34-6 victory against a winless Grand Valley team in a game that the Red Raiders forced five turnovers in the first half alone to take a 20-0 lead at intermission, thanks to two touchdowns in the final minute of the second quarter.
But Harvey's 34 points last week came on the heels of shutout losses against Berkshire, 41-0, and Wickliffe, 33-0. The Red Raiders have five offensive returners from last year's 1-9 campaign, notably 5-foot-11, 220-pound senior running back Gil Hammond.
Chagrin Falls has not lost to Harvey since the teams became regular opponents in 2009, including a 40-21 win for the Tigers last season.
TONY'S TAKE: Chagrin wins, 35-12.
The Orange gridders (1-2) found some confidence in a win last week, but the Lions will face a tough road challenge when they open Chagrin Valley Conference play against Division III Geneva (2-1) at 7 p.m. Friday at the Spire Institute.
The visiting Lions are coming off a 28-14 victory against Wickliffe (2-1) in a game they showed muscle in the trenches for senior back Diante White to rush 199 yards on 23 carries.
Defensively, Orange's run defense held 6-foot-2, 210-pound junior standout Chase Fortkamp to just 48 yards on 15 carries before weather suspended the game with 5:15 remaining in the fourth.
Geneva, under fifth-year head coach Chip Sorber, who owns a 14-28 record at the helm, is coming off a 30-0 loss against Division V AP No. 1-ranked Kirtland (3-0) in a game that the losing Eagles mustered 100 yards rushing and 19 yards passing. Kirtland rushed for 271 yards.
Geneva 6-foot-2, 240-pound junior fullback Charlie Taylor still managed 83 yards on 12 carries in that defeat, but the Eagles have multiple run options behind 6-foot-4, 270-pound senior tackle Sam Davis, who is committed to Temple.
And Geneva proved it is no pushover with a 22-19 win against Madison (1-2) and a 54-0 rout against Jefferson Area (1-2) to open its season.
Orange owns a three-game win streak against Geneva, including a 38-14 triumph last season.
TONY'S TAKE: Geneva wins, 31-21.
After taking some lumps in non-league play, the West Geauga gridders (0-3) will open up Chagrin Valley Conference action when they host the Division II Lakeside Dragons (0-3) at 7 p.m. Friday at Howell Field.
The host Wolverines are coming off a 27-10 loss against defending Division III state champion Kenston (3-0) in a game they conceded with 10:47 left in the third quarter because of inclement weather.
Most teams don't seek out moral victories, but West G was a field-goal attempt away from trailing Kenston, 20-13, at the half, had Kenston not blocked the kick for a scoop-and-score that had the Bombers up, 27-10, at the break.
West G showed promise in its run game with junior Trae Zimmermann gaining 155 yards on 13 carries, including a 79-yard touchdown. Defensively, the Wolverines put forth a dominant pass rush for two sacks and an interception.
Lakeside, under second-year head coach Buzz Edwards, who owns a 2-10 record at the helm, began its season with losses against Struthers, 36-12, Madison, 49-0, and Eastlake North, 40-6. The Dragons are new to the CVC.
During Lakeside's 40-6 loss last week, 6-foot-2 sophomore quarterback Garrette Siebeneck completed 11 of 17 passes for 101 yards to five receivers, while freshman running back J'Shon Sanders had 14 carries for 63 yards.
Defensively, the Dragons had no answer against North's physical wing-T.
TONY'S TAKE: West G wins, 34-14.
John Hay at University School
After two tough road losses against undefeated foes, University School (1-2) will return home to host the Division III John Hay Hornets at 2 p.m. Saturday at Scovil Field in Hunting Valley.
The host Preppers are coming off a 35-0 loss against Willoughby South (3-0) in a game that got away from them with three turnovers in the first quarter of a weather-shortened affair that was called with 8:55 left in the half.
John Hay, under 13th-year head coach Rodney Decipeda, doesn't have much to show for against three undefeated opponents to open the season, including losses against Valley Forge, 35-0, Mansfield, 41-0, and, most recently, Clearview, 26-7.
In that 26-7 defeat, John Hay 185-pound senior running back Jalyn Sweeney found daylight on a 63-yard run to pave way for 160-pound senior back Brandon Kelley's 2-yard touchdown run for the Hornets' lone points of the season. The Hornets only trailed, 12-7, entering the fourth quarter, before Clearview finished them off.
University and John Hay are new opponents this season.
TONY'S TAKE: University wins, 35-14.
Wickliffe at Hawken School
The Hawken School gridders (1-2) will open Chagrin Valley Conference Valley Division play with a home game against the Division V Wickliffe Blue Devils (2-1) at 7 p.m. Friday at Walton Stadium.
The Hawks are coming off a 41-14 rivalry loss against Gilmour (2-1) in a game they moved the pigskin 323 yards but couldn't finish off drives with three turnovers.
Hawken 170-pound junior Zach Miller was a workhorse with 188 yards on 28 carries, while sophomore quarterback Terrence Robinson completed nine passes for 98 yards, including four tosses to sophomore receiver AJ Sands for 40 yards.
Defensively, the Hawks were put in some tough spots, but they did surrender a 69-yard touchdown reception and a 56-yard touchdown run – plays they need to clean up.
Wickliffe, under ninth-year head coach Marce Porcello, who owns a 42-45 record at the helm, is coming off a 28-14 loss against Orange in a game that the Blue Devils had a 96-yard touchdown called back, on 6-foot-2, 210-pound junior Chase Fortkamp's kickoff return, that would have tied the game at 21 with a minute to go in the third quarter.
Wickliffe only dressed 21 players, but the 11 guys they put on the gridiron were developed, notably a trio of skilled guys in Fortkamp and fellow juniors Mason Bala and Isaiah Boldon, who mostly stick to the run game behind a not-so-big line. But all three guys can go out and catch passes when they need to.
Hawken and Wickliffe last played in 2014, when the Blue Devils came away the 35-19 victors.
TONY'S TAKE: Wickliffe wins, 34-21.
Gilmour Academy at Rootstown
The Gilmour Academy gridders (2-1) could be up against their toughest opponent of the regular season when they travel to take on the Division V Rootstown Rovers (3-0) at 7 p.m. Friday in Portage County.
The visiting Lancers are coming off a 41-14 win against rival Hawken (1-2) in a game 6-foot-2 senior receiver Nathan Reichard took over with three touchdown receptions in the first 15 minutes of action, including a 69-yard play.
Gilmour only surrendered two touchdowns thanks to three interceptions, two by senior Aidan Muchnicki and one by freshman Santino Harper, but the Lancers no doubt will want to clean up their run defense after Hawken rushed for 233 yards.
Rootstown, under second-year head coach Keith Boedicker, who owns a 13-2 record at the helm, is coming off a 31-0 skunking of East Canton (1-2) in a game that the Rovers scored 83- and 72-yard touchdowns on their first two possessions, thanks to senior slotback Charles Harris and junior quarterback Trey Burch.
The Rovers rushed for 321 yards, with Burch going 161 yards on 11 carries.
Rootstown also has wins against Division IV Mogadore Field, 48-27, and Division VII Strasburg-Franklin, 52-20.
Gilmour and Rootstown are new opponents this season.
TONY'S TAKE: Rootstown wins, 31-21.