Charlene Paparizos 440-247-4363
Grad wins merit scholarship
Chagrin Falls High School's Jackson D. Quinn of Chagrin Falls earned the National Merit University of Cincinnati Scholarship.
National Merit Scholarship Corporation, or NMSC, announced on July 12 over 1,000 additional winners of National Merit Scholarships financed by colleges and universities. These Merit Scholar designees join more than 3,100 other college-sponsored award recipients who were announced in June. This final group of winners brings the number of 2021 National Merit Scholars to more than 7,500. This year, 160 colleges and universities are sponsoring over 4,100 Merit Scholarship awards. Sponsor colleges include 85 private and 75 public institutions located in 42 states and the District of Columbia.
Jackson's probable career field is in environmental engineering.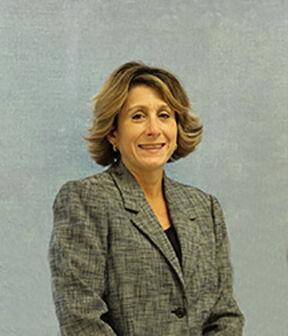 Salyers named teacher of year
Lisa Salyers, a science teacher at Chagrin Falls High School, has been named the Ohio State Board of Education District 5's Teacher of the Year for 2022.
"Ohio believes that each child is challenged to discover and learn, prepared to pursue a fulfilling post-high school path and empowered to become a resilient, lifelong learner who contributes to society," said Jacinda Yonker, territory lead for the State Board of Education of Ohio. "The State Board of Education is proud to support the Ohio Teacher of the Year program by recognizing exceptional educators across the state, and it is an honor to celebrate your dedication in the classroom and your voice as an advocate for the profession."
As a State Board of Education District 5 Teacher of the Year, Mrs. Salyers stands alongside some of the most distinguished educators in the state. "Teachers are the most important factor for a student's academic success and play a very important role in the lives of their students," said Ms. Yonker.
Her application now moves forward to the 2022 Ohio Teacher of the Year state selection committee. The four finalists will be announced at the end of July. The Ohio Teacher of the Year is selected in the fall.
Mrs. Salyers also is the advisor of the Cum Laude Society and president of the Chagrin Falls Education Association. She has been with the district for 26 years and has taught for 27 years.
"Mrs. Salyers exemplifies all of the characteristics of a great educator; she maintains high expectations for her students, is creative and always willing to go the extra mile," said Principal Monica Asher, Chagrin Falls High School. "I'd be remiss if I did not place an emphasis on how students feel about 'Mrs. Sal.' Her students describe her as compassionate, understanding, funny, engaging and kind. She is truly deserving of this honor, and I am so incredibly proud to have the ability to work with her."