Kelly Misch 440-285-4052, ext. 409
Input wanted for facilities plan
In order to gain community input for a facilities plan for aging buildings, the Chardon Local School District plans to hold visioning sessions with the public on Feb. 22 from 9 a.m. to 3 p.m. and Feb. 26 from 8:30 a.m. to 2:30 p.m at the Geauga County Public Library Administrative Center Meeting Room, 12701 Ravenwood Drive in Chardon. ThenDesign Architecture will facilitate the sessions, cost free to the schools, and will consider facility repairs, renovations and replacement.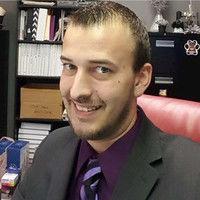 Director of transportation welcomed
Chardon Local School District welcomes Michael Gatrell as the new director of transportation as of Jan. 30. On Jan. 10, Mark Desmond resigned from the position, accepting a similar position with Twinsburg City School District. Superintendent Michael Hanlon wished Mr. Desmond well. Karen Paktinat served as the interim transportation supervisor. 
"Michael [Gatrell] brings an extensive background in school transportation and was most recently serving as the transportation director for Ashtabula [Area City School District]," Dr. Hanlon said.
"I have been in transportation for several years, and I love nothing more than ensuring students are getting to and from school and school-related events safely," Mr. Gatrell said. "And Chardon just feels like home to me."
Decathlon team brings home medals
The Chardon High School Academic Decathlon team, coached by Chardon business teacher Allen Herner, won 35 medals, including 14 gold medals and a medal in every discipline at the Academic Decathlon of Ohio's 2020 Regional Competition at Lakeland Community College on Feb. 1.