Munson Township's annual breakfast with Santa and Mrs. Claus will be on Dec. 8 at Munson Township Hall, 12210 Auburn Road. Pancakes, sausage, juice and coffee will be served. Cost is $6 for adults, $4 for children ages 4-12 and free for children under 3. Pictures with Santa will be available on a jump drive for $10, with proceeds going to Boy Scout Troop 91. Sign up for 9 a.m. breakfast or 10:30 a.m. breakfast. Sign-up forms are available at munsontwp.com or picked up at township offices. Registration is required. For more information, call 440-286-9255.
The Notre Dame Elementary School makerspace is making room for something new. Thanks to a $10,000 grant through the generosity of the McGinty Family Foundation, NDES is adding a new Epilog laser engraver/cutter to the makerspace. This equipment will greatly enhance the program, and all students and faculty members will have access to the creative opportunities now possible. It should arrive in the next few weeks.
Notre Dame Elementary School fifth-graders were inspired by Patricia MacLachlan's book, "Edward's Eyes." Guided by Sabrina Mysyk, students learned about giving to others and the importance of small acts of kindness. They painted rocks and will be spreading their words of encouragement all across Ohio.
Notre Dame Elementary School kindergarteners recently participated in their annual Socktober sock collection. Students donated socks to a local church that supports those in need by providing food and clothing.
First harvest of the year
St. Helen's Young Gardeners Club had their first harvest. Only a few weeks ago, the group worked together, with the help of Carrie Neil, to plant the tower garden. A tower garden uses a vertical, aeroponic growing system, which grows plants with only water and nutrients without dirt. After only a couple of weeks, the students picked a variety of mixed greens and made a delicious salad that they shared.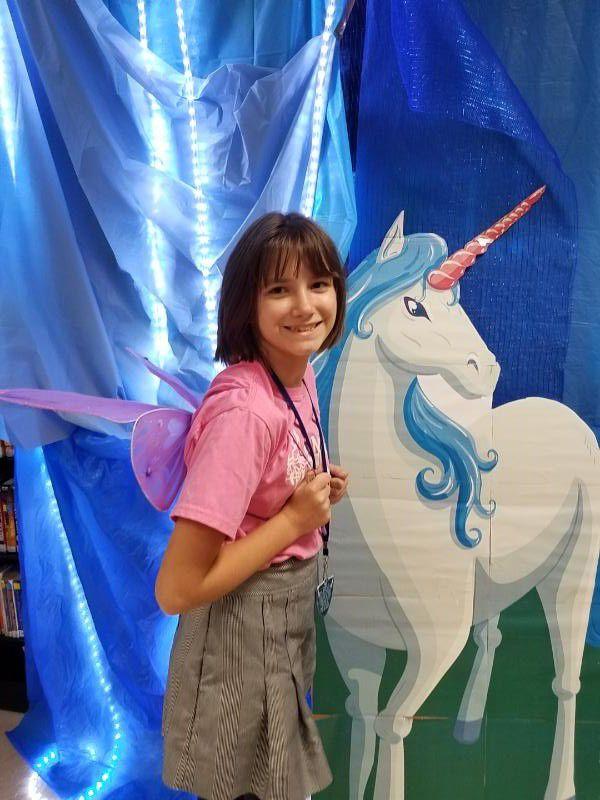 St. Mary School in Chardon's fall book fair was able to raise more money than ever to support the AR reading program in the school. In addition, $1,147 was collected to purchase books for the annual Toys For Appalachia Drive benefitting children in Grahn, Kentucky who would otherwise not have Christmas presents. PTU parents went above and beyond with their decorations this year and school librarian Annie Maniscalco promoted the fair and got kids excited about reading.