The Chagrin Falls VFW Post will be giving away $2,500 in essay prize money to graduating seniors at Chagrin Falls, Kenston and West Geauga high schools. This year, the first prize will be $1,000 with two honorable mention prizes of $750 each. Essays are due today (Friday).
This year's theme will again be "What does Veterans Day mean to me?" All essays must be 500 words or less.
The winning essay will be read at the Veterans Day ceremony in Chagrin Falls on Nov. 11. Essays should be submitted to either their high school counselor or directly to the Post Adjutant William O'Donnell at admiralod86@gmail.com.
Any questions can be directed to Bill O'Neill, Post 12067 Senior Vice Commander, at oneillx5@aol.com.
NDCL receives Blue Ribbon
Notre Dame-Cathedral Latin was recently named a National Blue Ribbon School during a formal announcement by U.S. Secretary of Education Betsy DeVos.
Out of more than 130,000 schools in the country, NDCL is among just 300 public and 49 private schools to win the award in 2018. NDCL is the only high school (public and private) in the entire state of Ohio to win this year.
Geauga Lions take on hunger
Notre Dame Elementary School eighth-grade members of the Geauga Lions football program went to the Greater Cleveland Food Bank recently to represent the team. They spent two hours packing backpacks that will be distributed to more than 1,000 children who do not have access to meals over weekends.
Notre Dame Elementary School families gathered on Sept. 29 for a Pet Blessing. Deacon Vince Belsito presided as dogs, cats, a rabbit and even a crab came to receive a blessing. This event is held yearly to celebrate the life and ministry of St. Francis, patron saint of animals and the environment.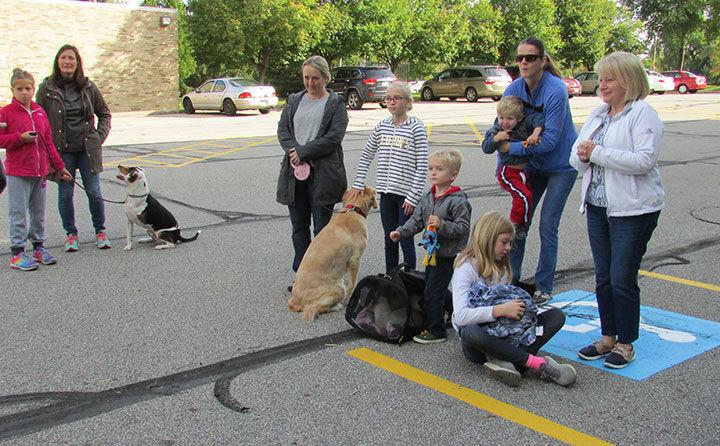 Notre Dame Elementary School offers a wide variety of after school clubs for students. Clubs are in addition to the varied CYO sports programs that are enjoyed by NDES students. From art, music, drama, Destination Imagination, Science Olympiad, Math 24, math, Power of the Pen, military history, chess, cooking or even Ultimate Frisbee, there is something for everyone at NDES.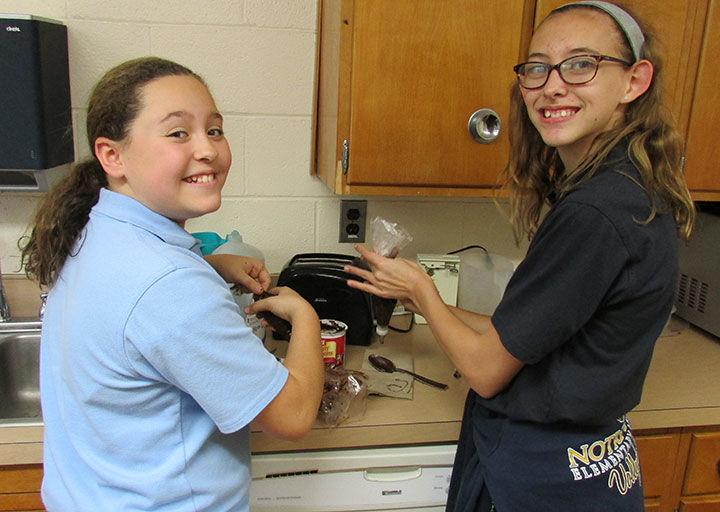 Junior high travels to border
The St. Mary junior high students' trip up north began at the Niagara and Erie County Naval and Military Park. While there, students toured battleships and learned about life on a ship. Old Fort Niagara was the next stop for students on the tour where they learned about French settlements taken over by the English. The Maid of the Mist provided the last stop for learning. The students enjoyed getting up front on the rail to see the natural wonder for themselves.
Preschoolers use five senses
The Notre Dame Elementary School Pre-K class has been busy using their five senses to navigate their classroom. Students use sensory tables, large manipulatives, Kindermusik and different art mediums to problem solve, design and collaborate with others. All students in the preschool have been using their five senses to learn more about fall and the change of the season, and will continue to do so throughout the month of October.