Lou DeVincentis 219-831-8600 ext 6626
Staci Vincent  216-831-8600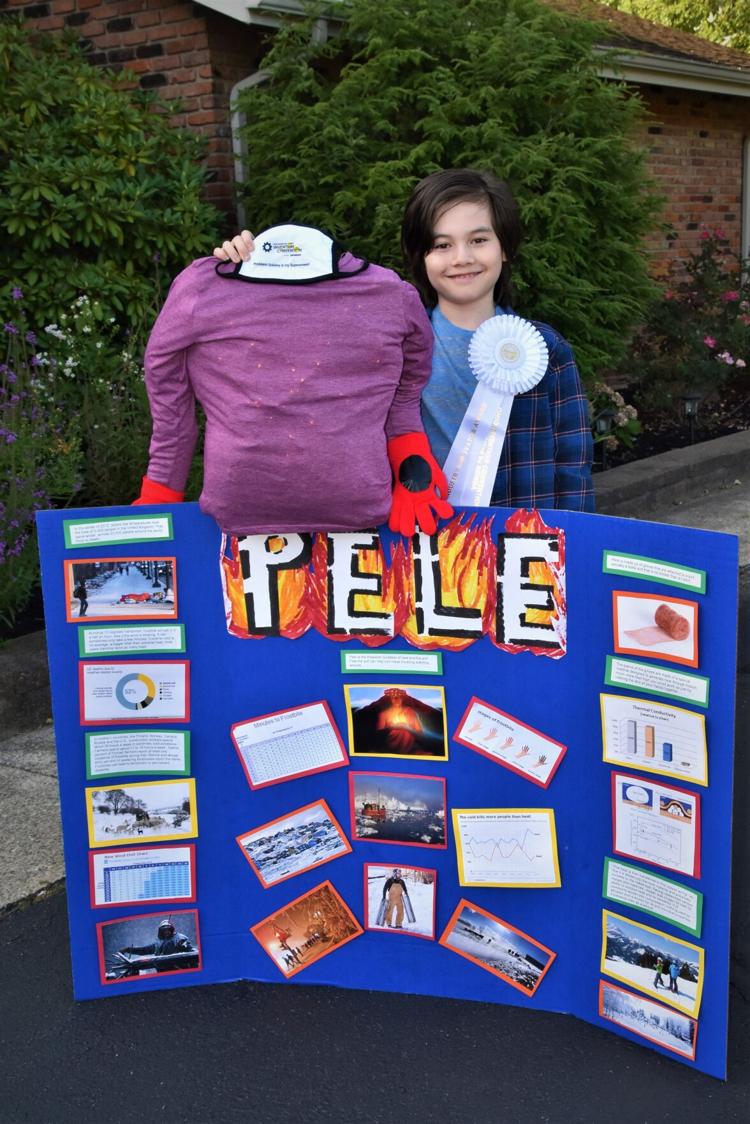 Student turns up heat with invention
Brady Middle School sixth-grader Roan Westerbeke received the Industry Award in Wearables/Fashion for his entry in the 2020 Invention Convention. He invented "Pele," a special suit to protect people from extreme cold. Named after the Hawaiian goddess of fire, "Pele" is a thin suit worn against the skin that can be heated up by rubbing one's hands together. The gloves that are attached to the suit have a special material that captures the heat from the friction, which is then transferred through tiny copper wiring woven throughout the suit. For his invention, he received a $375 CollegeAdvantage Ohio's 529 Plan College Savings Award and an invitation to represent Ohio at the 2021 Invention Convention U.S. Nationals at The Henry Ford Museum of American Innovation in Dearborn, Michigan.
College readiness meeting
The Orange Parent Education Network (O.P.E.N.) invites everyone to attend its upcoming community virtual meeting on Oct. 19 from 6:30-8 p.m. via Zoom. The meeting will feature Mary Jo Levand, director of the Academic Support Center, and Julie Szwejkowski, recruiting advisor at Notre Dame College. They will present "College Ready?: Helping Your High School Students Transition to Post Secondary Institutions." For more information and to obtain the Zoom link, visit orangeschools.org/orangeparenteducationnetwork.aspx.
The Orange Boosters are holding a 2020-2021 membership drive. Visit www.orangeboosters.org to join. A total of 100 percent of the funds raised by the Orange Boosters is given back to the Orange City School District.
PTA Reflections accepting entries
Students can begin submitting entries for the 2020-2021 Orange PTA Reflections Program through Oct. 23. Late entries will not be accepted. The theme this year is "I Matter Because…" All Orange school students, preschool through 12th grade, have the opportunity to enter the contest in the areas of dance choreography, film production, literature, music composition, photography and visual arts.
Each entrant should read the general rules and the rules specific to the category or categories in which he or she will enter. In addition, a completed entry form with a parent signature must accompany every entry. There is no limit to the number of entries a student may submit. Visit the OHS PTA website, www.orangeschools.org/Reflections.aspx, for more information and entry forms.