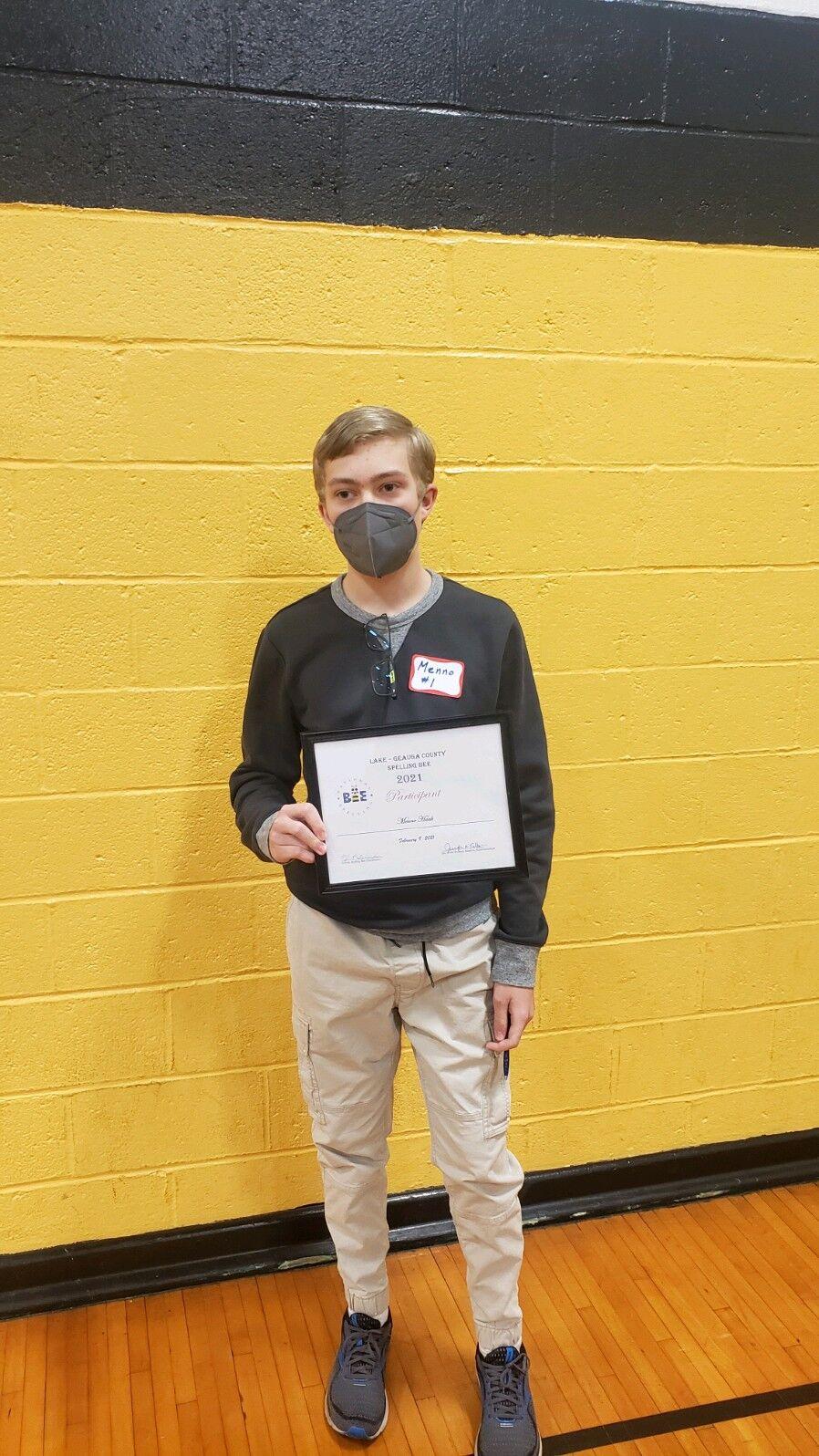 West G crowns spelling champ
The West Geauga Local School District Spelling Bee champion for 2021 is eighth-grader Menno Haak. Menno, no stranger to the honor, was also the district champion and Geauga County champion in 2018. He competed in the Lake-Geauga Spelling Bee on Feb. 9. He was the runner-up in this competition between the top spellers from districts throughout Lake and Geauga counties.
Eighth-grade math teacher Pat Wright engages her students in class. By adjusting her curriculum during the pandemic, Mrs. Wright works to meet the needs of both in-person and online students.
Wright helps students succeed
Math teacher Pat Wright has helped her students develop a strong understanding of the eighth-grade curriculum at West Geauga Middle School despite the challenges of the COVID-19 pandemic, according to West Geauga Local Schools. By engaging her students in numerous new methods, Mrs. Wright said she has adapted her lessons.
"When the pandemic hit last spring, people asked me if I was ready to retire. My response was that it made me know I didn't want to retire. I love teaching. This is our new normal," Mrs. Wright said. "We learned to adapt, and we keep adapting. Every lesson is a challenge to do my best with the onsite restrictions and to find a way to do each lesson with my virtual class. We are all doing our best in this unique situation."