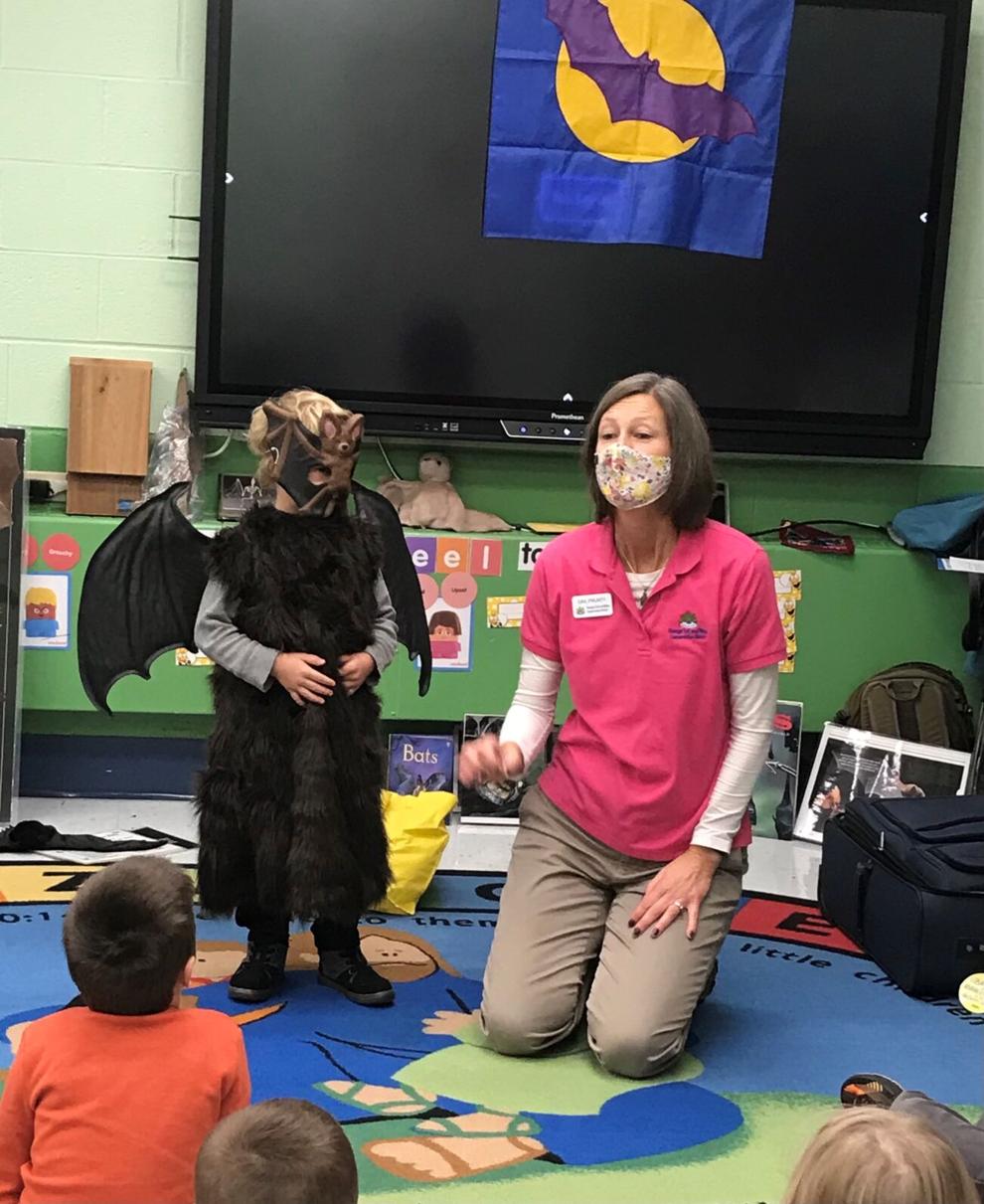 St. Helen Preschool Little Hornets class and their teacher Johnna Boksansky welcomed Gail Prunty of the Geauga Soil and Water District. Ms. Prunty gave her annual "Bats Incredible" presentation. Students learned how important bats are to our environment and should not be feared.
On Oct. 13, our staff and students dressed in green to recognize Dwarfism Awareness Month. Students new to our school had the opportunity to hear from Max Platz and his mom, Dr. Michelle Platz, about dwarfism and learn about the different types of dwarfism while getting to know Max. They also learned about how to address little people and the modifications that need to be made by dwarfs in routine daily activities to make life easier.
October is dedicated to the Most Holy Rosary. On Oct. 7, we celebrated the Feast of Our Lady of the Holy Rosary in honor of the Blessed Mother. October was also the month in which Mary appeared for the last time to shepherd children in Fatima, Portugal, urging them to "say the rosary every day to obtain peace for the world." Sr. Donnalee said the rosary with some of our fifth-grade students.
Several of our junior high parents planned a fun-filled evening for our junior high students. The students enjoyed a DJ, multiple games, and fabulous food before heading down the hill for the NDCL football game. While the game ended up getting rained out, it didn't damper the spirit of our seventh and eighth grade students.
Notre Dame Elementary welcomed a speaker to end its first military history course. Jim Ripple; an aviation professor at Kent State University and a former Air Force pilot in combat rescue discussed the good and bad aspects of war and the military. The military offers multiple opportunities to serve one's country, he said, not all being active dutyl. He spoke about the tragedies of war, noting that war and the military are more than "shooting and flying planes." Mr. Ripple said that the military is a place where you enter hoping to help others, noting that it is like the Christian faith's act of selflessness. He talked about what faith meant to him citing his favorite Bible verse, John 15:13.
NDCL National Merit students
The National Merit Scholarship Program named three NDCL seniors as commended students, ranking them among the top 3-percent of all students who took last fall's Preliminary Scholastic Aptitude Test. Vincent Mickey, Courtney Thomas, and Antonio Vitale are among the top 50,000 scorers out of more than 1.5 million juniors who took the competitive exam.
"We are very proud of Vince, Courtney, and Antonio," commented Principal Mr. Joseph A. Waler. "Their rank among the very best students in the entire nation is a testimony to their hard work and to the quality of NDCL's academic program."