Sun Valley, 10000 Edwards Lane in Auburn Township, is hosting an outdoor concert series every Thursday night through September featuring singer-songwriters from Cleveland. The concerts include bluegrass, folk, indie, rock and more. Admission to these family-friendly concerts is free and open to the public. Performances will be held on the patio with a limited number of chairs and tables available. Grounds will open at 6 p.m. and close at 10 p.m. The venue also includes a cash bar and snacks.
Upcoming performers include Tim Matson tonight (Thursday) from 7:30-9 p.m., a screenhouse opening and Meganne Stepka on Sept. 23 from 6:15-9 p.m. and Andrew McManus on Sept. 30 from 6:25-7:15 p.m. For more information, visit sunvalleyohio.com/happenings.
Meet local artist at The Wembley Club
The Geauga Arts Council will present a meet and greet, open to the public, with local artist Alice Mullins on Sept. 11 at The Wembley Club, 8345 Woodberry Blvd. in Bainbridge, from 6-8 p.m. Local band The Lavender Menaces will provide entertainment, and a cash bar will be available.
Ms. Mullins has featured her work in art galleries located in Wellington, Florida and throughout Ohio. She teaches painting and tie-dye classes at MC Art Gallery and Studio in Chagrin Falls for both youth and adults, and she's a member of the Geauga Arts Council. She holds a bachelor's degree in fine arts and a master's in art education and art therapy.
Presentation on women in aviation
The International Women's Air & Space Museum (IWASM) will bring back its "Dinner with a Slice of History" program series on Sept. 17 at 6:30 p.m. Entitled "World War II Women in Aviation: An Exploration in Leadership," the event will feature Reina Pennington, professor of history and political science at Norwich University, and is made possible due to a grant from Cuyahoga Arts and Culture.
Dr. Pennington is a former U.S. Air Force intelligence officer, and she served as a Soviet analyst with F-4 and F-16 fighter squadrons, the Aggressor Squadrons, the Defense Intelligence Agency and the Alaskan Air Command. She is the author of "Wings, Women and War: Soviet Airwomen in World War II Combat."
Registration is required prior to the event. Tickets include admittance to the program and a boxed dinner. Space and tickets are limited. Tickets are $25 for non-IWASM members and $15 for IWASM members. The museum is also offering a special bundle for tickets and a discounted one-year membership for $55.
To register, visit iwasm.org or call 216-623-1111. The deadline to register is Sept. 15. For more information, call the museum or email info@iwasm.org.
Young artists create at OAC
Register for Young Artist Saturdays at the Orange Art Center, running Oct. 2 through Nov. 20. Classes include: "Intro to Drawing and Cartooning" from 10:30-11:45 a.m. in Studio 2, for grades one through three; "Ceramics Explorers" from 10:30-11:45 a.m. in Studio 3, for grades one through three; "Art Meets Yoga" from 1-2:15 p.m. in Studio 2, for grades four through six; "Mixed Media Creations from 1-2:15 p.m. in Studio 2 for grades four through six; and "3D Clay Sculptures" from 1-2:15 p.m. in Studio 3. All classes are $175.
Orange Art Center is a division of Orange Community Education and Recreation, 31500 Chagrin Blvd. in Pepper Pike. For more information or to register for art classes, visit orangeartcenter.org or call 216-831-5130.
CVLT presents Sherlock mystery
Chagrin Valley Little Theatre, 40 River St. in Chagrin Falls, returns to live performances on the Main Stage with "Holmes and Watson" by Jeffrey Hatcher. Performances are Sept. 17 to Oct. 2 on Fridays and Saturdays at 8 p.m. with a matinee performance on Sunday, Sept. 26 at 2 p.m.
Sherlock Holmes is dead. Or so it is assumed. The world knows the great detective went over the falls at Reichenbach with his nemesis Professor Moriarty, but as Holmes' body was never retrieved, a number of frauds, fakes and charlatans have come forward since to lay claim to his identity, and it falls to Dr. Watson to disprove them.
Tickets are $19 for regular admission and $15 for senior/student admission. Capacity is limited to assure social distancing, and all seating is general admission. For more information or to purchase tickets, visit cvlt.org, call the box office at 440-247-8955 Tuesday through Sunday from 1-6 p.m.
CVLT recommends attendees purchase tickets as soon as possible and arrive the day of the show half an hour before showtime to choose preferred seating. Masks will be required in the theater.
Fairmount raises $40,000 for arts
Fairmount Center for the Arts, a nonprofit community center for the arts, raised $40,000 to support its mission of enriching lives through the arts with the culmination of its 45th Annual Juried Art Exhibition and Fairmount 500 Raffle.
"We were delighted that our first Fairmount 500 Raffle was such a success. Through the generosity of so many people, we were able to sell all of our tickets and raise $40,000," said Toby Maloney, board member, who led the effort for the center. "A big thanks to our ticket buyers and sponsors and to all the other people who worked so hard to make it happen."
Celebrating its 50th year of business, Fairmount has been serving the residents of Northeast Ohio through arts enrichment and programming. In an effort to preserve the past and reimagine the future, the Fairmount Art Exhibition serves as one of the many celebrations throughout the year honoring Fairmount's history and path forward, according to the center.
The exhibit showcased the talent of the region's professional artists. This year's exhibition saw an increase of 15 percent in entries, noting 397 entries. Of those entries, 167 were part of the exhibition that closed on Aug. 26, the night that Fairmount also drew the winners for the Fairmount 500 Raffle, which distributed $18,000 in cash awards.
Through both an in-person event and a livestream broadcast, Fairmount board member Sam Brenner emceed the drawing and drew three winning tickets, one for $15,000 another for $2,000 and a final one for $1,000. The winners of the tickets included artists John Troxell and Amy Johnson and Rick Subel, a Chagrin Falls resident.
Fairmount Center for the Arts is located at 8400 Fairmount Road in Russell Township. For more information or to register for summer camps, classes, music lessons and special events, visit fairmountcenter.org or call 440-338-3171.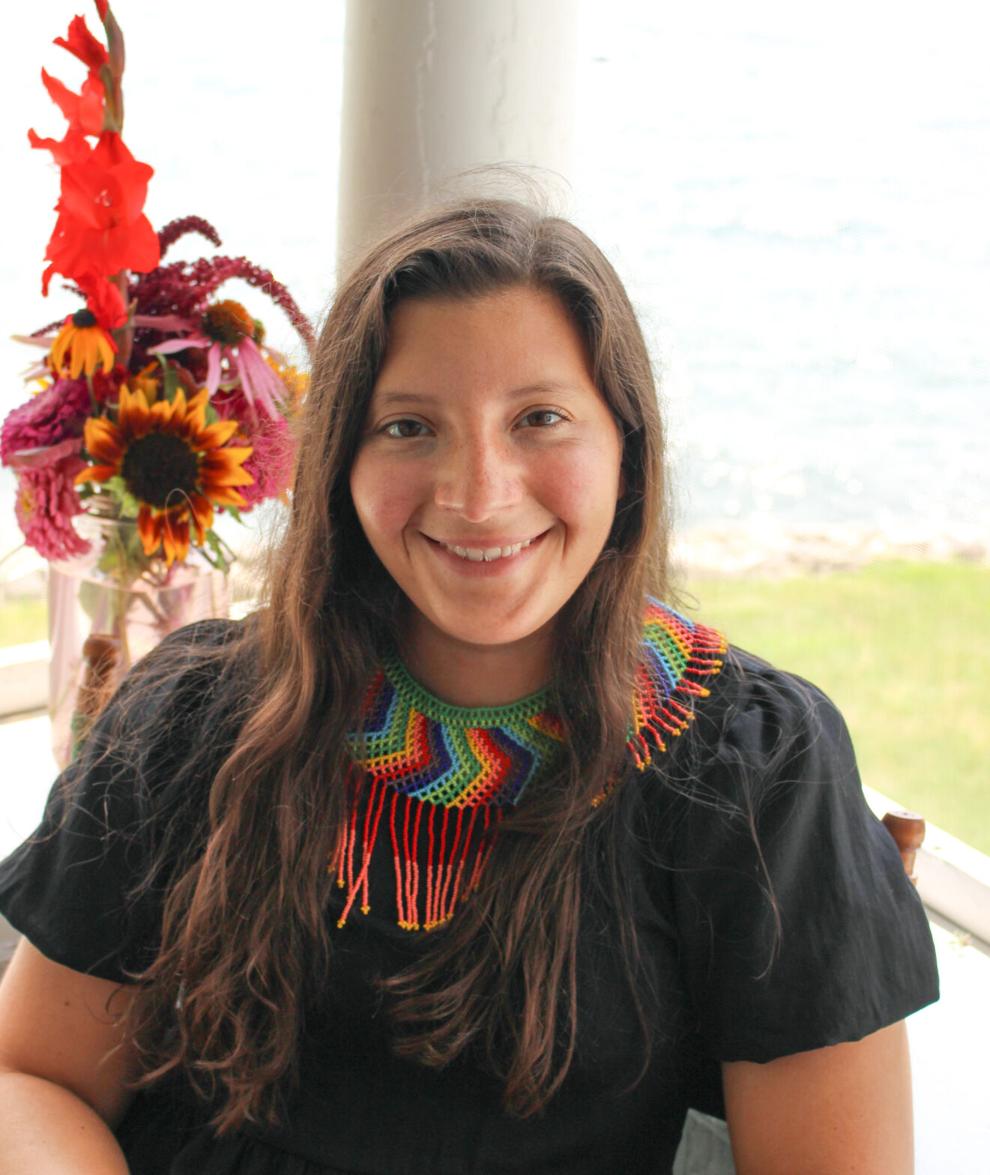 Art therapy classes at VAC
Valley Art Center launches art therapy this fall to complement its full schedule of fine art classes. Different from traditional art educational classes, which focus on technique and skill building, art therapy focuses on the process of creating art to support overall wellbeing, emotional expression and coping with mental illness, trauma and stress. This program is led by a licensed counselor and credentialed art therapist. Group and private sessions are available for all age groups and held at the VAC at 155 Bell St. in Chagrin Falls.
"We are thrilled to be able to offer these much needed services to our community," said Executive Director Rebecca Gruss. "With the addition of the incredibly talented art therapist, Yesamine (Yesi) De León-Mettee, to our staff, we are well positioned to expand into this new area of art creation and contribute to our overall community health." Ms. De León-Mettee has a Master of Counseling and Art Therapy from Ursuline College and is a licensed professional counselor.
"Art therapy is about the process of creating, not creating a perfect masterpiece, which opens the door for anyone to be an artist," said Ms. De León-Mettee. "The benefits of art therapy include, but are not limited to, growth in emotional expression and understanding, social skills, self-awareness and identity exploration." A wide range of media is used in the VAC art therapy program including painting, drawing, printmaking, papermaking, weaving, sculpture and more. Art therapy class sessions are available for children ages 4-6, ages 6-9 and adults 18 and over, and individual sessions are also available.