Teens invited to pizza taste-off
Teens in grades six through 12 are welcome to come to the Chagrin Falls Branch of the Cuyahoga County Public Library, 100 E. Orange St., on Sept. 21 to sample different pizzas and vote for the best pizza in town. The event runs from 3-4 p.m. A parent or legal guardian must sign a release and hold a harmless form for teen to attend. Registration is requested for this free event at 440-247-3556.
Children's Harry Potter book club
Children in grades three through five are encouraged to come to the Chagrin Falls Branch of the Cuyahoga County Public Library on Sept. 24 from 6-7 p.m. to create magical crafts and make new friends while celebrating the world of Harry Potter book by book. This month the library will be investigating "The Sorcerer's Stone." Registration requested for this free program at 440-247-3556. The branch library is located at 100 E. Orange St. in Chagrin Falls.
Techie Teens September meeting
All Techie Teens are welcome to join the Gates Mills Branch of the Cuyahoga County Public Library Sept. 25 from 4-5 p.m. to explore technology. Teens explore different technology each month during this program. The range of topics could include coding, computer applications, robotics, circuitry and more. Registration is requested for this free program at 440-423-4808. The branch library is located at 1491 Chagrin River Road in Gates Mills.
Our Sisters of Notre Dame will hold their Annual Barbecue and Boutique on Sept. 29 from noon to 5 p.m. at Notre Dame-Cathedral Latin, 13000 Auburn Road in Chardon.
Because this year's event will include just one Sunday afternoon, the sisters anticipate a large crowd and a big need for volunteers. Any volunteers who can help for all or part of the afternoon can sign up now. There is a particular need for volunteers to assist with set-up on Friday evening before the barbecue and clean-up on Sunday evening following the event. For more information, visit sndchardon.org.
Families welcome for story times
Come to the Gates Mills Branch of the Cuyahoga County Public Library, 1491 Chagrin River Road, for a program of rhymes, songs, finger plays and stories for children not yet in Kindergarten Tuesdays from 3:30-4 p.m. or Thursdays from 10-10:30 a.m. Registration is not necessary. Call the branch library for more information at 440-423-4808.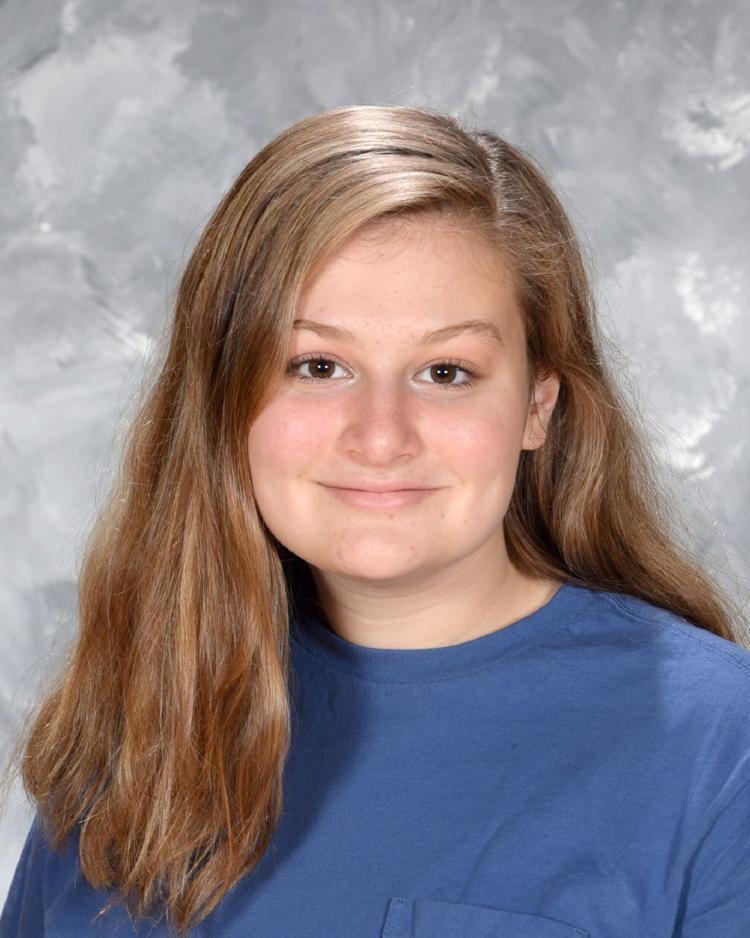 Laurel senior receives gold
Laurel School senior Jordyn Goldstein, 17, of Chagrin Falls received a national gold medal in the 2019 Scholastic Art & Writing Awards for her acrylic painting on canvas "Cluster," which was inspired by her own anxiety and not always knowing how to deal with it. Jordyn traveled to New York City in June to accept her award at Carnegie Hall where her art was on display. Her piece was also featured in their publication "The Best Teen Art of 2019." There were 340,000 submissions in 2019 and only 1,900 received a gold medal.
University School merit scholarships
The National Merit Scholarship Program recognized 24 University School seniors, including 13 students as semifinalists in the 2020 competition.
Semifinalist students are among those who earned the highest scores on the 2018 Preliminary SAT/National Merit Scholarship Qualifying Test (PSAT/NMSQT). The nationwide pool of Semifinalists represents less than one percent of U.S. high school seniors and includes the highest-scoring entrants in each state.
University School semifinalists are Nehal Chigurupati of Gates Mills, Parker Ernst of Hunting Valley, Michael Holtz of Chagrin Falls, Sukhm Kang of Pepper Pike, Henry Massey of Chesterland, Seth Melamed of Pepper Pike, Evan "Jack" Miranda of Independence, Saavan Patel of Concord Township, Antony "Tony" Peng of Solon, Stefan Radjenovic of Chagrin Falls, Nicholas Thomas of Chagrin Falls, Adrian Vovk of North Olmsted, and Ethan Weber of Solon.
Commended students are among those who earned high scores on the 2018 PSAT/NMSQT. Of the approximately 1.6 million high school students who take the PSAT each year, 34,000 receive Letters of Commendation in recognition of their outstanding academic promise.
University School Commended students are Neel Agarwal of Orange Village, Tharoon Balaji of Orange Village, John DeSantis of Chagrin Falls, Nathan Elliot of Chagrin Falls, Justin Iler of Broadview Heights, Sai Karnati of Solon, Brian Li of Beachwood, Henry Michaelson of Solon, Alexander Niederer of Gates Mills, William Thomas of Gates Mills and Benjamin Wyant of Pepper Pike.
From approximately 16,000 Semifinalists, about 15,000 students are expected to advance to the Finalist level in February. The designation is the first step toward becoming a National Merit Scholarship winner. Merit Scholar designees are selected on the basis of their skills, accomplishments and potential for success in rigorous college studies. Every Finalist will compete for one of the 7,600 National Merit Scholarships. They are announced beginning in April.
St. Rita receives excellence award
For the fifth consecutive year, St. Rita School in Solon received the Governor's Thomas Edison Award for Excellence in STEM Education and Student Research. Michael Woytek, CEO of The Ohio Academy of Science, awarded this award to the school and the STEM faculty.
Money raised for Velesano Kids
Orange Early Childhood preschoolers raised over $700 for Velasano Kids and the Chagrin Falls Trike & Bike. The fundraiser was called "Tape Your Teacher to the Wall" and 100 percent of the donations go to pediatric cancer research through Cleveland Clinic.
A new approach to learning
Notre Dame Elementary School is jumping into a new mathematics program in grades kindergarten through five for the 2019-20 school year through the Bridges in Mathematics program. The curriculum focuses on developing students' understandings of mathematical concepts, proficiency with key skills and ability to solve complex and novel problems. Bridges blends direct instruction, structured investigation and open exploration. It taps into the intelligence and strengths of all students by presenting material that is as linguistically, visually and kinesthetically rich as it is mathematically powerful.
Preschool receives four stars
Ohio has awarded Temple Emanu El Preschool with a four-star Step Up To Quality rating for meeting standards established by the Ohio Department of Education and the Ohio Department of Job and Family Services. Step Up To Quality is a five-star quality rating system that promotes learning and development in early childhood programs and improves educational outcomes. The preschool's rating was granted as of Aug. 18, 2019 and expires on Aug. 17, 2022.
"Our Early Childhood Educators work diligently to ensure that each student's abilities, needs and interest are the main priority," said Katie Theobald, Temple Emanu El early childhood education director. "Highly rated programs have established that their intention and practice go beyond state licensing requirements. We are pleased to be considered a highly rated program."
National Merit honors NDCL seniors
Based upon their performance on the Preliminary Scholastic Aptitude Test (PSAT) last October, seven Notre Dame-Cathedral Latin seniors received recognition from the National Merit Scholarship Corporation: Justin Satterlee, Emily Callahan, Spencer Jacobson, Elliott Martin, David Opppenlander, Mary Grace Raddell, and Sarah Uhran.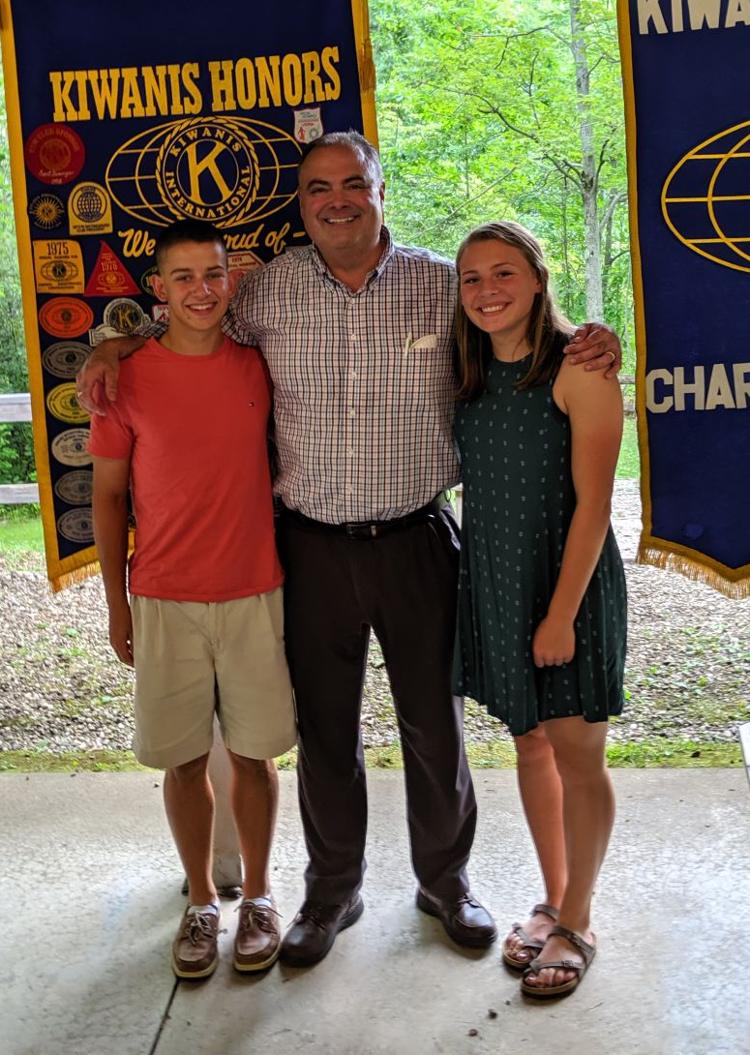 Kiwanis awards scholarships
The Kiwanis Club of Chardon announced the awarding of its 2019 scholarships. This year's scholarships were awarded at the Kiwanis Club's July 18 meeting at the Aspen Grove Shelter located in Big Creek Park to Chardon High School seniors Parker Carson and Maria Peters.
About 30 people attended the meeting including the two scholarship recipients, their families, club members and guests. Both of this year's scholarship recipients are involved in the community through the participation in extracurricular activities and volunteering.
NDCL receives $250,000 donation
Notre Dame-Cathedral Latin School received a $250,000 donation from the Embassy of the United Arab Emirates and will use the donation to purchase new furniture, allowing the school to modernize its classrooms and create a more collaborative learning environment for students.
The UAE, which is celebrating 2019 as the "Year of Tolerance," gave the gift to NDCL in the spirit of encouraging interfaith dialogue. In addition to the furniture, the gift will support NDCL programs to encourage global engagement.
Next month, officials from the UAE Embassy will visit NDCL to meet with students and school leadership. While there, they will facilitate a screening of "The Peace Visit," a National Geographic documentary that chronicles Pope Francis' visit to the UAE in February 2019. Students from the UAE who are studying in the United States also will visit and participate in a discussion with NDCL students.
"Tables and chairs may seem like rather ordinary things, but when you think about it, some extraordinary things happen with them," said NDCL Principal Joseph A. Waler. "We sit eye-to-eye and shoulder-to-shoulder with others to communicate, collaborate and connect. The generous gift from the UAE reminds us that these connections have the power to transform not only our classrooms but also our world."
The students recognized were Justin Satterlee, Emily Callahan, Spencer Jacobson, Elliott Martin, David Opppenlander, Mary Grace Raddell, and Sarah Uhran.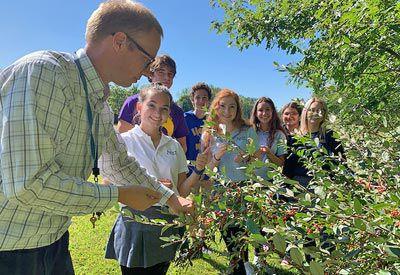 Lions take Conservation Club hike
Last week Notre Dame-Cathedral Latin Conservation Club members took advantage of a late-summer day with a short after-school hike to explore the ecosystem of the 400-acre Notre Dame campus.
Club members also planted greens in their indoor garden to share with the poor through NDCL's Labre Ministry with the homeless.