Preschool parade concludes year
On May 29, the Valley Christian Preschool students and teachers ended their year together by celebrating with a parade through the parking lot next to the Valley Lutheran Church in Chagrin Falls, which is the home for the preschool.
Despite what they described as an "unusual" year after Gov. Mike DeWine's order to close schools in mid-March due to COVID-19, the preschool continued to provide their curriculum and social experiences to students using online venues like Zoom, Flipgrids and Facebook Live. The school also used learning packets, Spanish videos and music activities to keep their students engaged as well as online play dates with classmates so children could see their friends.
Toddler time at the preserve
Ages 1 to 2 with an adult enjoy the start of summer with your little one from 10-11 a.m. June 16 at Sunset Shelter in Walter C. Best Wildlife Preserve, 11620 Ravenna Road in Munson. Come see, smell and touch summertime in the park. Strollers and carriers are welcome and registration is required. This program is subject to change due to COVID-19. Check www.geaugaparkdistrict.org or call 440-286-9516 for more information. Volunteers needed.
Tots explore bees, blossoms
Ages 3 to 5 with an adult explore the lives of bees and other animals that help flowers bloom through fun activities from 10-11 a.m. or 1-2 p.m. June 17 in the Katydid Lodge at Frohring Meadows, 16780 Savage Road in Bainbridge. Older or younger siblings will not be considered registered participants. Registration is required. This program is subject to change due to COVID-19. Check www.geaugaparkdistrict.org or call 440-286-9516 for more information. Volunteers needed.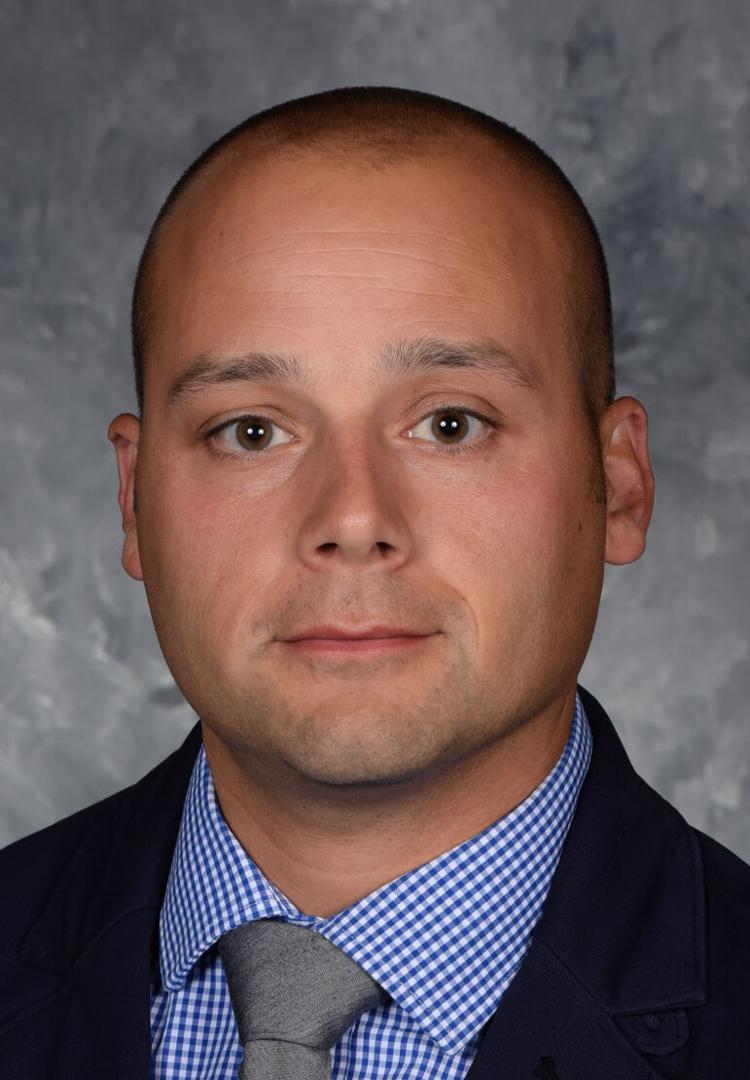 Fowler new director of Lower School
After Marc Haag, director of Gilmour Academy's Lower School and Montessori programs, announced his plans for retirement at the end of this school year, the school announced that 2000 Gilmour graduate Jay Fowler will take his place.
Mr. Fowler is currently a fifth- and sixth-grade teacher, has served as leader of the humanities academic team at the Lower School and has served as the associate director of the Lower School for the past two years. He also coordinated the school's re-accreditation process with the Independent Schools of the Central States (ISACS), which involves overseeing the reporting from every department on campus, and has led ach subcommittee from the completion of Gilmour's strategic plan.
Outside of the classroom, Mr. Fowler served as the head junior varsity boys basketball coach for eight years and, for the past 10 seasons, served as the varsity baseball coach. This past season, he led his team to the Division II state championship game, finishing as the state runner-up.
Mr. Fowler brings 14 years of teaching experience, six of which have been at the Lower School. He earned his bachelor's degree from John Carroll University in 2004, where he majored in education and earned his master's degree in educational leadership from the University of Notre Dame.
Mr. Fowler and his wife, Meagan, a 2006 Gilmour graduate and Gilmour's director of student support services, have two children, James and Elouise.
Pepper Pike playwright prevails
Dobama Theatre announced Allison Saks of Pepper Pike, eighth-grader at the Mandel Jewish Day School in Beachwood, as one of the 20 winners of the 42nd Annual Marilyn Bianchi Kids' Playwriting Festival. Allison won with her play, "A Hate-Driven World."
All submitted plays were evaluated blindly by a panel of theatre professionals on the basis of imagination, human values and the uniqueness of the playwright's voice. Winners were selected from hundreds of entries.
The Marilyn Bianchi Kids' Playwriting Festival is part of Dobama Theatre's mission to provide educational and outreach programming as well as to provide a platform for children to express their thoughts, hopes, dreams and creativity through the writing of original plays. Each year, Dobama honors a select number of outstanding entries in an annual festival weekend that is free and open to the public, but the 2020 festival weekend has been canceled due to COVID-19.