Virtual book club upcoming
Join Chagrin Arts for a virtual book club on Aug. 31 at 7 p.m. via Zoom. Discuss "Blind Injustice" with Mark Godsey, author and co-founder of the Ohio Innocence Project. The book inspired the opera of the same name that will be produced by Chagrin Arts and the Kent State University Opera Theatre, making its Northeast Ohio premiere in 2023. Reservations are required to receive access to this event. For more information or to register, visit chagrinarts.org/events/virtual-book-club-blind-injustice.
Outdoor concert series in Auburn
Sun Valley, 10000 Edwards Lane in Auburn Township, is hosting an outdoor concert series every Thursday night through September featuring singer-songwriters from Cleveland. The concerts include bluegrass, folk, indie, rock and more. Admission to these family-friendly concerts is free and open to the public. Performances will be held on the patio with a limited number of chairs and tables available. Grounds will open at 6 p.m. and close at 10 p.m. Headliners perform from 7:30-9 p.m. The venue also includes a cash bar and snacks.
Upcoming performers include Wave Magnetik tonight (Thursday) and Tim Matson on Sept. 9. Performance dates where headliners have yet to be announced include Sept. 2, 23 and 30. For more information, visit sunvalleyohio.com/happenings.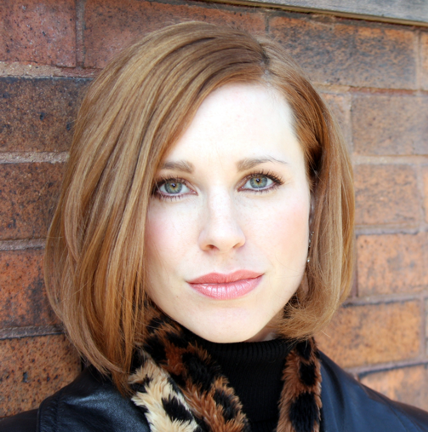 New Fairmount education director
Fairmount Center for the Arts, 8400 Fairmount Road, a nonprofit community center for the arts in Russell Township, welcomed its newest addition to their administrative team, Education Director Rachael Polermo.
Ms. Polermo is a dance educator and arts administrator with a passion for sharing the arts with others, according to the art center. As an educator, she has taught dance for more than 25 years to students of all ages. As an administrator, Ms. Polermo worked as a dance studio owner and director for 10 years. She also served as artistic and school director at Ballet Western Reserve. Most recently, she served as visiting faculty for two years with the dance program at the University of Akron.
"Fairmount is proud and excited to welcome Rachael. Her experience, expertise and education will continue to move Fairmount forward in its mission of enriching lives through the arts," Fairmount Executive Director Jeannie Fleming-Gifford said. "Though it has been challenging over the last year, Fairmount has continued to grow its programming, and adding the position of director of education is the next step in ensuring the organization's growth for years to come."
VAC to exhibit collaborations
Valley Art Center, 155 Bell St. in Chagrin Falls, brings a new exhibit to its gallery Sept. 17 through Oct. 20 with "Points of View," featuring internationally renowned Chagrin Falls pottery artist, Tracy Ameen, as well as a collaboration with Heights Arts. Debuting as "Posing the Question" at Heights Arts in winter 2021, "Points of View" explores topics of racial equality and the fight for justice. Ms. Ameen's sculpting and double wall pottery features similar themes and can be seen in the Smithsonian/Cooper Hewitt Museum, The White House and the Museum of Modern Design in New York.
In addition to the opening reception on Sept. 17 from 6-8 p.m., Valley Art Center will host "Ekphrastacy – Artists Talk + Poets Respond" on Sept. 30 from 6-8 p.m. in partnership with Heights Arts. "Ekphrastacy – Artists Talk + Poets Respond" is a celebration of both visual and spoken word artistry. Led by Heights Arts Poet Laureate and Cleveland Art Prize 2021 Lifetime Achievement Award recipient, Ray McNiece, artists will share thoughts on their pieces and poets will read poems directly inspired by the exhibited works.