The Chagrin Documentary Film Festival is partnering with Kent State University and Chagrin Cinemas to remember May 4, 1970 as the 50th anniversary approaches.
"Fire in the Heartland: Kent State, May 4, and Student Protest in America," a documentary film by Daniel Miller about a generation of young people who stood up to speak their minds against social injustice, will screen on March 19 from 6-7:30 p.m. at Chagrin Cinemas, 8200 E. Washington St. in Chagrin Falls. A discussion will follow from 7:30-8 p.m. by Chic Canfora. This event is free, but registration is required at goelevent.com/chagrinfilmfestival/e/fireintheheartland.
Chagrin Falls Avant-Garde upcoming
Enjoy the change of seasons and come shop the Chagrin Falls Avant-Garde Art & Craft Show on March 21 from 10 a.m. to 5 p.m. and March 22 from 11 a.m. to 5 p.m. at the Federated Church Family Life Center, 16349 Chillicothe Road (Route 306) in Bainbridge. Cost is $3 and children under 12 years old are free. This large show will feature artists and crafters selling their original handmade items and will have on site the local food truck Cedar Creek Grill.
Founded in Cleveland, the Avant-Garde show line made its debut in 2011. The show has grown to more than 30 events held throughout the Midwest. Each show raises funds for local charities in their participating communities, having raised nearly $54,000 for local nonprofits to date. This year's local charity is the Cleveland Animal Protective League. The Cleveland Animal Protective League is a voice for animals, dedicated to lifesaving solutions that advance their quality of life, and promote their place in society. For more information on the upcoming show and vendors, visit avantgardeshows.com.
Join the Western Reserve Chorale in its performance of Mozart's Great Mass in C Minor. The program will be directed by David Gilson, the chorale's artistic director. Mr. Gilson teaches conducting at the Cleveland Institute of Music. The concert takes place on March 22 at 3 p.m. at the Church of the Jesu, 2470 Miramar Blvd. in University Heights. A reception will follow the program. For more information, visit westernreservechorale.org.
Society digitizes The Exponent
The Chagrin Falls Historical Society & Museum used a grant from the Ohio History Connection to digitize copies of "The Chagrin Falls Exponent," the first regularly published newspaper in Cuyahoga County outside of Cleveland. The grant covered issues from 1874-1883. Find The Exponent online at ohiomemory.org.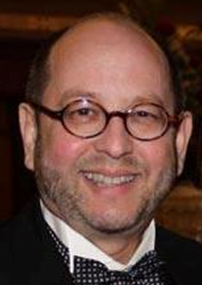 Apollo's Fire announces new director
Grammy award-winning ensemble Apollo's Fire announced the appointment of Howard Bender, a Cleveland native, as executive director. Mr. Bender will partner with Jeannette Sorrell, founder and artistic director, and will lead all administrative and fundraising activities.
Mr. Bender most recently served at Florida Grand Opera in Miami as chief development officer. Following his education at the Oberlin Conservatory of Music, Manhattan School of Music and The Juilliard American Opera Center, Mr. Bender's artistic experience includes work as a character tenor at the New York Metropolitan Opera, principal guest artist with major opera houses in the U.S., Canada, Italy, Germany and Israel. He graduated from Cleveland Heights High School and was an apprentice to Cleveland's renowned Master Cantor Saul Meisels.