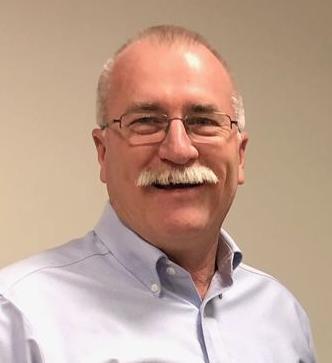 The City of Solon has named a new fire chief.
On Monday, City Council approved an ordinance confirming the appointment of Mark Vedder for the position of chief. Mr. Vedder, a resident of Chagrin Falls who serves as assistant chief and treasurer of the Chagrin Valley Fire Department, succeeds William J. Shaw who will retire this month.
Mr. Vedder, 63, will begin in the role March 29 and will be paid an annual salary of $109,000.
Mr. Vedder is returning to the city after retiring from Solon in May of 2013 after 34 years of service with the department. He held the role of battalion chief beginning in 2001 prior to his retirement.
Mayor Edward H. Kraus said Mr. Vedder is the ideal person to lead the department, especially in a time of crisis.
"Going through this crisis that we are now, it firmly confirmed that we needed steady leadership," Mayor Kraus said. Mr. Vedder will step into the role and "won't miss a beat."
Not only will he completely understand the crisis but also the extra precautions that are needed for paramedics.
"People in the department know him, trust him and have worked with him for many years," Mayor Kraus said.
Mr. Vedder is also a well known and nationally acclaimed teacher, Mayor Kraus noted.
"I could have gone on a national search and would not have found anyone with that type of quality to be able to teach and communicate all the newest technologies and techniques," Mayor Kraus said. "I wanted someone who can lead and teach, because we have a lot of young firefighters and paramedics and a lot of great potential in our department."
Mr. Vedder teaches Hazmat and firefighting topics for the Cuyahoga Community College, Cleveland State University and the Ohio Fire Academy. One of the first paramedics in the area, Mr. Vedder has served as the original regional coordinator of the Chagrin/SE Hazmat Team in Cuyahoga County. He has been with the Chagrin Valley Fire Department for 45 years. He was hired for the first time in Solon in 1979 and served as lieutenant and captain before becoming battalion chief.
Mr. Vedder, who also worked for Bound Tree Medical as an account manager for Northern Ohio, said it was the right time in his life to accept the position of fire chief and return to Solon.
He said he has a great deal of respect for all the people who work for the city.
"They are true professionals, and I look forward to working with them," Mr. Vedder said.
He said in light of the coronavirus pandemic that he will continue what Chief Shaw has in place in terms of following the guidance of the CDC, the Cuyahoga Medical Directors and fire chief's association as well as working to conserve personal protective equipment.
Chief Shaw said Mr. Vedder is an "excellent choice.
"He is well known in Northeast Ohio and the transition will be seamless," Chief Shaw said.
Mr. Vedder said he brings to the role a talent for encouraging others and helping their training along so they can grow within their next role in the department.
"We have a lot of great people here, and I think there is a lot of potential in the officers we have here," he said.
For the time being, Mr. Vedder said he will stay on in his role with the Chagrin Valley Fire Department and teach on a limited basis.
"He will come back and be a leader of the people he has trained," Mayor Kraus said. "Mark has done every job on our department. His knowledge of the inner workings of our department is unmatched.
"He is a wonderful human being and down to earth and looks at himself as part of the team," Mayor Kraus added. "That's the greatest quality of a leader."