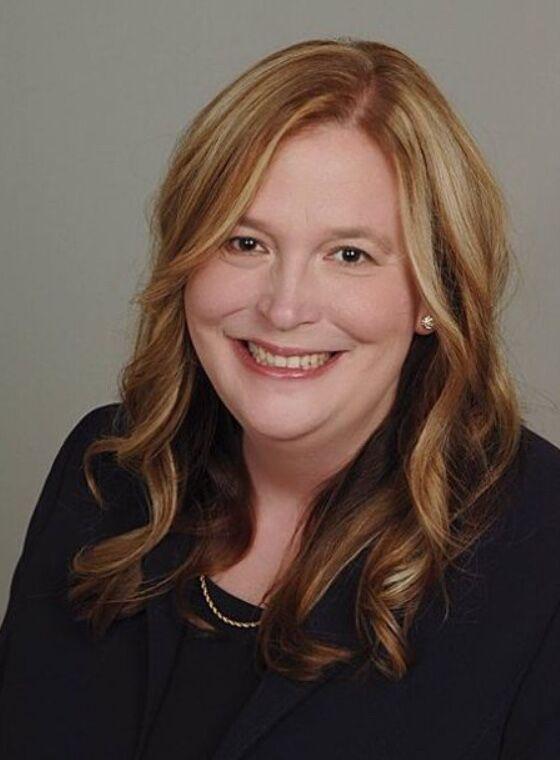 Chagrin Falls Exempted Village Schools will welcome a new superintendent into the premier district come July.
The Chagrin Falls Board of Education agreed to hire Jennifer Penczarski as the successor to Superintendent Robert Hunt in a special meeting Wednesday. Dr. Penczarski will begin her three-year contract with the exempted village school district on July 1 with a yearly salary of $161,160.
Board President Phil Rankin said the board completed "a very thorough search process for the new superintendent for Chagrin Falls schools. And after looking at several different candidates, a very diverse candidate pool, we went through first-round and second-round [interviews] and found a very attractive candidate for our school system, Dr. Penczarski."
Since January, board members have been working with the search firm K-12 Business Consulting Inc. to find a new school leader. After a detailed process, the board voted unanimously to hire Dr. Penczarski from a field of 22 applicants. That process included community focus groups with more than 125 parents, community members, teachers, administrators and students to develop a superintendent profile and the review of applicants, followed by two rounds of interviews with six candidates and three finalists.
Dr. Hunt will leave the district after this academic year to serve the Barrington 220 School District in the greater-Chicago area.
"We spent hours and hours looking through information, looking at candidates, and I know the one word that I always came back to with Dr. Penczarski, which I was very pleased with, was 'intentional,'" Mr. Rankin said. "I felt that a lot of things [Dr. Penczarski has] done in [her] career, both in learning and as a superintendent, have been very intentional."
Dr. Penczarski comes to the exempted village district from Kenton City Schools in Kenton, Ohio, where she served as superintendent for nearly 11 years. She also was a principal at the Frazeysburg Intermediate School at Tri-Valley Schools in Dresden, Ohio, and assistant principal at Tri-Valley High School. Dr. Penczarski was director of instrumental music for grades five through 12 for the Tuslaw Local Schools in Massillon, Ohio, and the managing director of the Miami University Marching Band in Oxford, Ohio.
She earned her Doctorate of Education in educational leadership and administration from Miami University of Ohio. She received her licensure as a superintendent and Master's in Education from Ashland University, as well as her Bachelor of Music in Education and Bachelor of Music Performance from Miami University.
"I am extremely honored to have been selected as the next superintendent of Chagrin Falls schools," Dr. Penczarski said in a Chagrin press release. "Chagrin Falls has a long tradition of excellence and I am looking forward to the opportunity of working collaboratively to take an already great school district to even higher levels."
Dr. Penczarski said she witnessed "a strong sense of community, commitment and pride" throughout her interview process. During the Wednesday BOE meeting, streamed virtually through YouTube via Zoom, she said she was excited and is looking forward to working with the district and community.
Board Vice President Kathryn Garvey said Dr. Penczarski's ability to start July first means a lot to the district to ensure a smooth transition of leadership.
"I'm looking forward to many years of new leadership here in Chagrin Falls," board member Mary Kay O'Toole added.
"We are so excited to be part of this school district and this community. We really appreciate working with you and the experiences we've had to date, and we look forward to the ones in the future," said Dr. Penczarski, who currently resides in Kenton, Ohio with her husband, Michael.
Dr. Penczarski served on the Buckeye Association of School Administrators communication committee and as a board member of many education and community committees, including the Western Ohio Computer Organization, Rotary International, Family First Council, Ohio Association of Secondary School Administrators, Association for Supervision and Curriculum Development and the Schlechty Center National Superintendent's Leadership Network, among others.
"It was a pleasure meeting with you, and the feedback from everybody that met with you within the district was just overwhelmingly positive. I was particularly impressed by your thoughts on taking, really identifying where we were as a district, that we're already at a great place, and some ideas on how to make us even stronger," board member Sharon Broz said adding, "and your very student-centered approach. Really just your complete intentional approach."
"We've heard wonderful things about you on behalf of the students and the staff," Dr. Hunt told Dr. Penczarski, welcoming her to the community. "We look forward to transitioning, meeting you in person and spending some time together. You have landed in a wonderful school district with an excellent staff, high skilled administrative team and supportive community."
Mrs. Garvey said what stood out to her about Dr. Penczarski was her ability to build "authentic, genuine relationships.
"You cultivate partnerships and shared leadership opportunities," Mrs. Garvey said, "and I think you're going to bring our staff and our community even closer together in helping our students achieve their greatest potential."