Cheerleaders bring joy to WomenSafe clients
Notre Dame-Cathedral Latin cheerleaders joined efforts with the Geauga Lions cheer squad to collect and deliver Christmas gifts for the women and children served by WomenSafe, a domestic violence shelter and resource center in Chardon. Shelter staff members shared information on domestic violence and oriented the girls to WomenSafe's comprehensive assistance services, which are provided free of charge to all clients. 
STEM brings fairy tales to life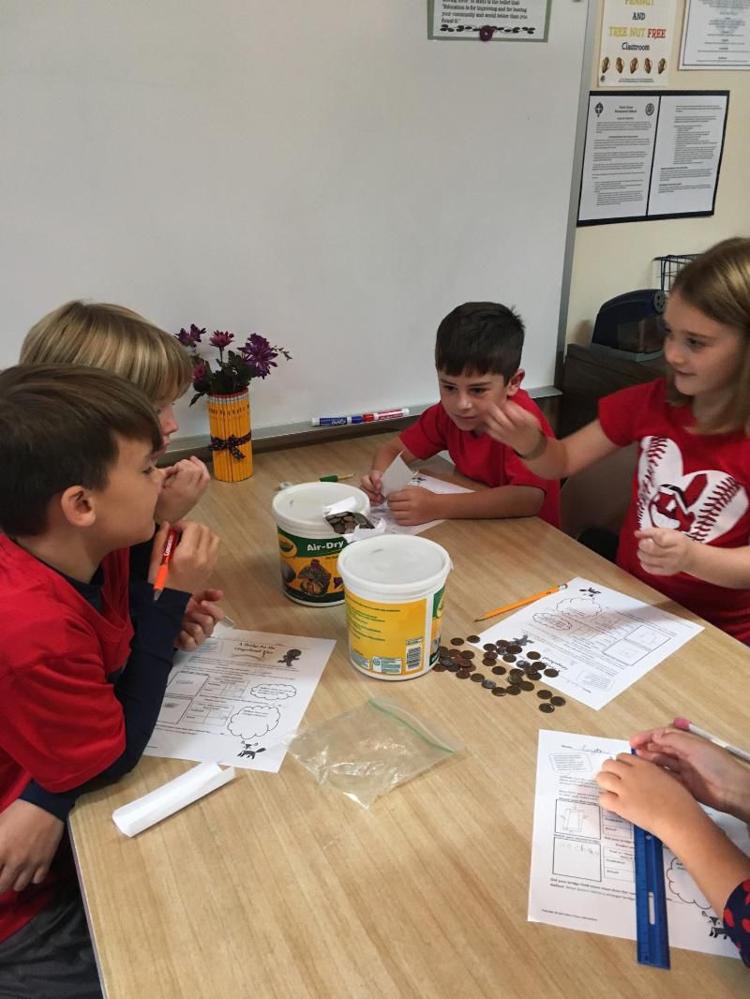 Challenge students in third grade participated in a Fairy Tale STEM Unit at Notre Dame Elementary School. During this unit, they listened to the story of the Three Billy Goats Gruff, and then applied STEM engineering and design concepts to bring the story to life. Using only straws and rubber bands, students built a raft that was required to float for at least 10 seconds and hold at least 10 grams of weight without sinking.
Students sketched a diagram of their raft, built, tested, recorded and analyzed their results. 
Notre Dame Elementary School, a school for students in preschool through eighth grade, is hosting an open house, 12-2:30 p.m. on Sunday at 13000 Auburn Road in Chardon.
Students, parents, teachers and administrators will be on hand to share NDES's spirit, energy and opportunities.
New families can visit http://www.ndes.org/OpenHouse.aspx for a chance to win a free school registration ($150 value). For more information, contact Josephine Ambrose at 440-279-1129.
Local student earns blue ribbon
For only the second time in Notre Dame-Cathedral Latin's history, students were recognized in all three categories in the Cleveland Clinic's eXpressions competition. Of the nearly 1,700 entries from schools throughout the Clinic's entire market area, fewer than 7 percent earned the judges' recognition. This year only 76 artworks, 36 writing submissions and five math projects earned awards. Nine NDCL students are among the winners, including Jacob Craven of Newbury, who earned a blue ribbon in mathematics. 
Student grows giant cabbage
Munson Elementary School student Aubrey Fetchik of Chardon was named the Ohio winner of the National Bonnie Plants Cabbage. Aubrey grew a 27.4-pound cabbage and was randomly selected by the Ohio Department of Agriculture. Aubrey will receive a $1,000 saving bond towards education from Bonnie Plants.
Each year Bonnie Plants, the largest producer of vegetable and herb plants in North America, trucks free  cabbage plants to third-grade classrooms, whose teachers have signed up for the program. If nurtured and cared for, students can cultivate and grow giant cabbages.
The program awards a $1,000 scholarship to one student in each participating state. At the end of the season, teachers from each third-grade class select the student who has grown the "best" cabbage, based on size and appearance.  State winners are randomly selected in each of 48 participating states.