KAY ANN KOENIG COTTONE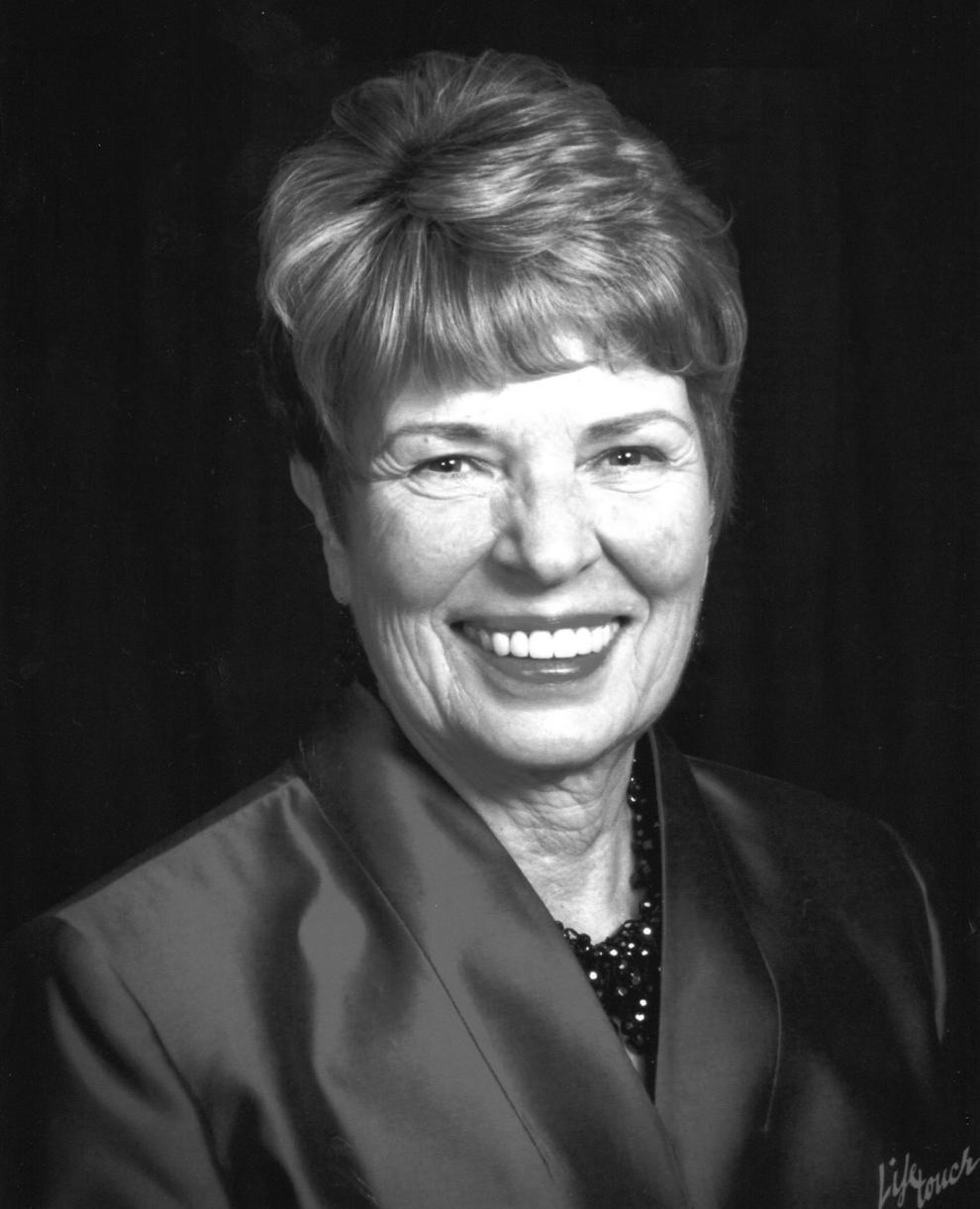 Kay Ann Koenig Cottone was born in Waukesha, Wisconsin, in 1940. She was the daughter of Isabelle and Gilbert Koenig. She graduated in 1962 from Alverno College in Milwaukee, Wisconsin, with a Bachelor of Education Degree. She was an elementary school teacher in Wisconsin and Ohio. Kay was married to Samuel Cottone, her high school sweetheart. They lived in Waukesha, Wisconsin, Chagrin Falls and Solon, Ohio, and for three years in The Hague, The Netherlands. They came to Cleveland in 1973. Kay was a cultural maven and active member with the Cleveland Institute of Music, the Cleveland Ballet, Cleveland Playhouse Square and the Cleveland Piano Competition, among others. She was a party planner who attended to every detail. She was a member of the Intown Club, as well as a gourmet luncheon club for 40 years and a religious study club.
Kay is survived by her husband, Samuel Cottone; three children, Anna Laubscher (Brian), Nicholas Cottone (Lindsey), Alicia Bell (Mack); and seven grandsons and one granddaughter, Matthew and Michael Laubscher, Owen, Evan and Emmitt Bell, and Nico Jr., Giovanni and Charlie Cottone. She is survived by her brother, Kurt Koenig (Barbara Kommer); and her brother, Kent Koenig, is deceased. Kay was a courageous woman fighting pancreatic cancer for the last year. Having a lust for life, she fought as hard as anyone could while valuing quality of life versus quantity by spending time with family members and friends. She was a compassionate wife, loving mother and nurturing grandmother and a friend to all she met. She was always positive and enjoyed life. She was an outstanding gardener and active in gardening societies. She enjoyed traveling extensively in many parts of the world and especially traveling with her family. She will be deeply missed by her family and her friends.
A Funeral Mass will be held at on Friday, October 6, at St. Joan of Arc Church, 496 E. Washington St., Chagrin Falls, Ohio 44022 at 10:30 am, followed by a reception at the Church Hall. Burial will be private after the reception. In lieu of flowers, please consider a contribution to the Hospice of The Western Reserve here in Cleveland.
GILDA GRIMALDI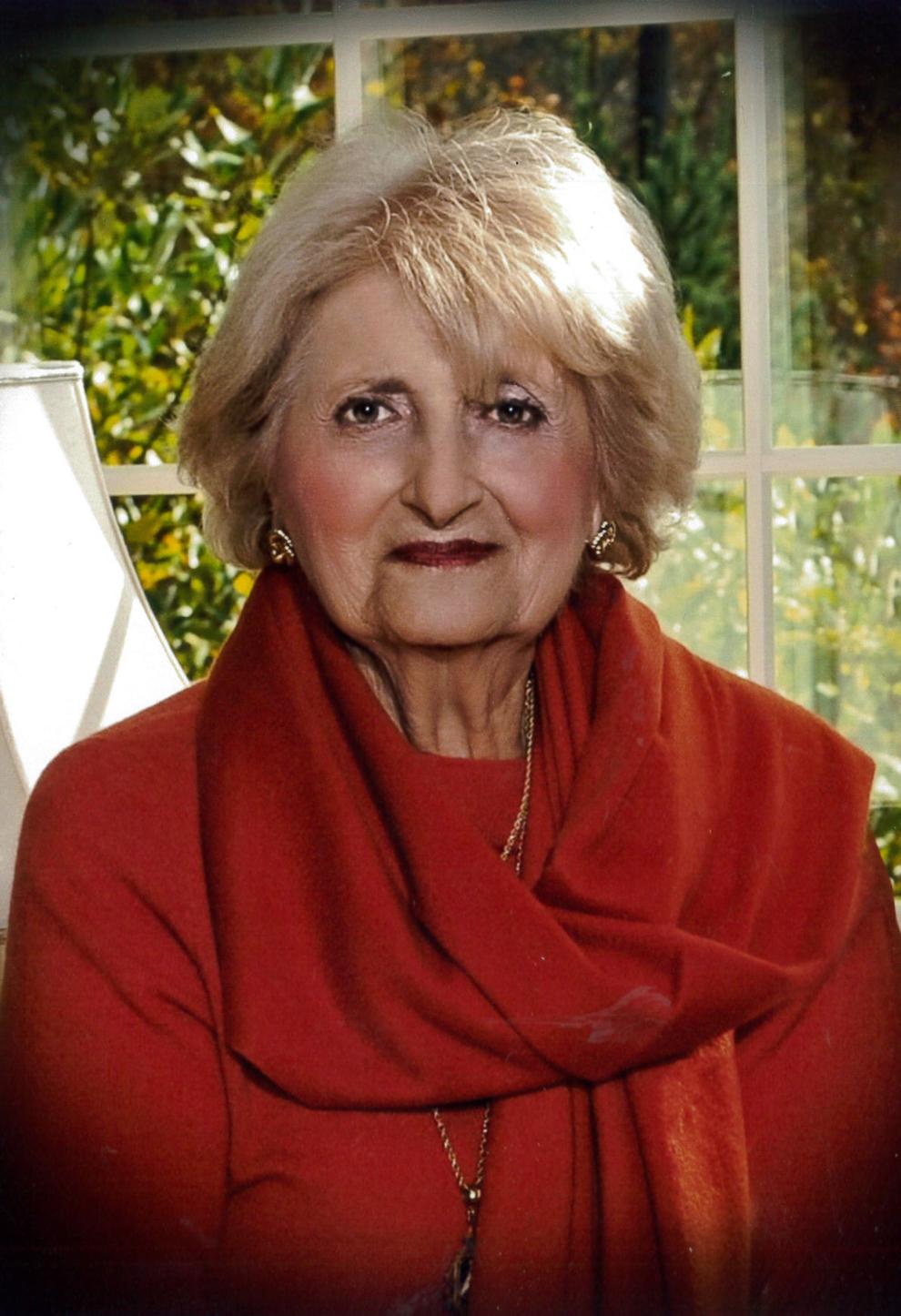 Gilda M. Grimaldi (nee Parrinelli) age 98, beloved wife for 75 years of Salvatore "Sal"; loving mother of Gloria Stith (husband David), John "Jack" (wife Karen), Sally and Donald; devoted grandmother of Michelle and Michael Bowdren, Phillip and Christopher Grimaldi, Susan Spada (husband Daniel), Melissa Bowdren and great-grandmother of Alexandria, Brooke, Gianna, and Haley; cherished daughter of the late Frank and Concetta (nee Gianlombardo) Parrinelli; preceded in death by 4 brothers and 3 sisters; dear aunt and great-aunt of many; former mother-in-law of Sandra Grimaldi.
Gilda was born on October 4, 1918, in Brooklyn, NY, and passed away on October 3, 2017. She spent the majority of her life in Geauga County. Gilda met her husband, Salvatore, while he was serving in the U.S. Navy during a visit to New York. The couple married on October 21, 1942, in New York and later moved to Cleveland where Sal started a successful dry cleaning business. Gilda remained a homemaker her entire life and was completely devoted to her husband and family. Until her death, Sunday dinner at her home with her whole family, was the most important aspect of her life. She was a longtime member of St. Joan of Arc Catholic Church in Chagrin Falls and the Russell Township Garden Club. For many years she played golf with the 9 Hole Ladies Golf Club at Landerhaven in Mayfield Heights, was an avid reader, and enjoyed playing cards. Gilda and Sal were great hosts who loved to entertain and dance.
he family wishes to extend their thanks to the wonderful caretakers who became their extended family; Cindy, Kerry, Nicole, Julie, Dana, Peggy and Dottie. Your family thanks you, Gilda, for a lifetime of memories and for your love, kindness, help and encouragement.
Contributions may be made in memory of Gilda to Vinney Hospice and Palliative Care of Montefiore at The Montifiore Foundation, 1 David N. Myers Parkway, Beachwood, OH 44122. Prayers of Christian Burial Saturday, October 7, 2017, at 10 AM at THE FUNERAL HOME. Entombment following at Knollwood Mausoleum. Family will receive friends to pay tribute to and celebrate the life of Gilda at THE DeJOHN FUNERAL HOME & CELEBRATIONS CENTER OF CHESTERLAND 12811 CHILLICOTHE ROAD (Rt. 306, just south of Mayfield Rd.) FRIDAY 4-7 PM. Online obituary, guestbook, & order flowers at www.DeJohnCares.com.
SVEND NIELSEN
Svend Nielsen was born in Copenhagen, Denmark, on December 8, 1934, and passed away on September 28, 2017. As a youth, he enjoyed soccer and badminton and grew up in a one-bedroom apartment. Known affectionately as "Lange Svend" (Tall Svend) back in the Old Country, as he called it, educators there recognized his aptitude for foreign languages and business concepts, which profoundly influenced his successful career in international business.
As a young man, Svend took a boat over to the United States and looked to find his fortune. Working in Philadelphia, he met Sandra Rose who was struck by his Danish flair and they married a year later. This year they celebrated their 56th anniversary. Svend moved his family from Philadelphia to South Russell, OH, in 1975 as his largest client, Imperial Wallcoverings, a subsidiary of Collins and Aikman, had grown large enough to have their own Export Department which Svend oversaw for almost 25 years. In all his business exploits, his clients and his colleagues were his friends. When overseas customers visited Cleveland, almost without exception they spent the night at the Nielsen home and enjoyed dinner and drinks on the deck overseeing Southwyck Lake. His vocation allowed Svend and Sandra to travel all over the world sharing memorable experiences while also permitting him to visit Denmark at least once a year reconnecting with friends from his youth and family.
An avid soccer fan his entire life, Svend is fondly remembered as having a great impact on the Chagrin Soccer community first with CAA then being a founding member of the Chagrin Soccer Association, providing youth with the opportunity to develop their skills in what was at the time a fairly new sport to many Americans. Those that he coached might be heard mimicking his strong Danish accent with some of his signature "encouragements" and recall often some of his unconventional drills that would exhaust team members, his calls to "don't be fancy", and his signature- "The Sign". His impact on the community is still being felt to this day.
Friends of his sons took particular affection to Svend, also known as PapaG, as he was always known as a good-humored, laid-back man. He was quick to see the goodness in all and loved reconnecting with old friends over gin and tonics or PapaG Tea.
After years in South Russell, Svend and Sandra moved to the Poconos enjoying their "Mountain Chalet" while coming back to Chagrin Falls for frequent visits as well as spending time with friends in Toronto, Canada, Cape May Point, NJ and Grosse Pointe, MI. In June of 2016, they moved to Aurora permitting them to celebrate milestones with their kids and enjoy their grandchildren's activities ranging from musicals to sports.
Svend is survived by his wife, Sandra (nee Rose) Nielsen; his eldest son Sven Erik, and his wife, Traci Forrester; son, Leif and his wife, Carrey Nielsen (nee Perkins); grandchildren, Owen, Alexa, Lyndsey, Sven, and Ethan-all of South Russell-and his brother Knud of Copenhagen, Denmark. He is preceded in death by his grandson, Erik Logan; and his parents, Niels and Erna Nielsen.
A private family ceremony in accordance with his wishes was held to celebrate the life of the "Great Dane."
In lieu of flowers, donations can be made in memory of Svend Nielsen to Ambassadors Football, P.O. Box 847, Twinsburg, OH 44087-9921, U.S.A., a Christian non-profit organization whose vision includes the transformation of individuals and communities through indigenous soccer outreach.