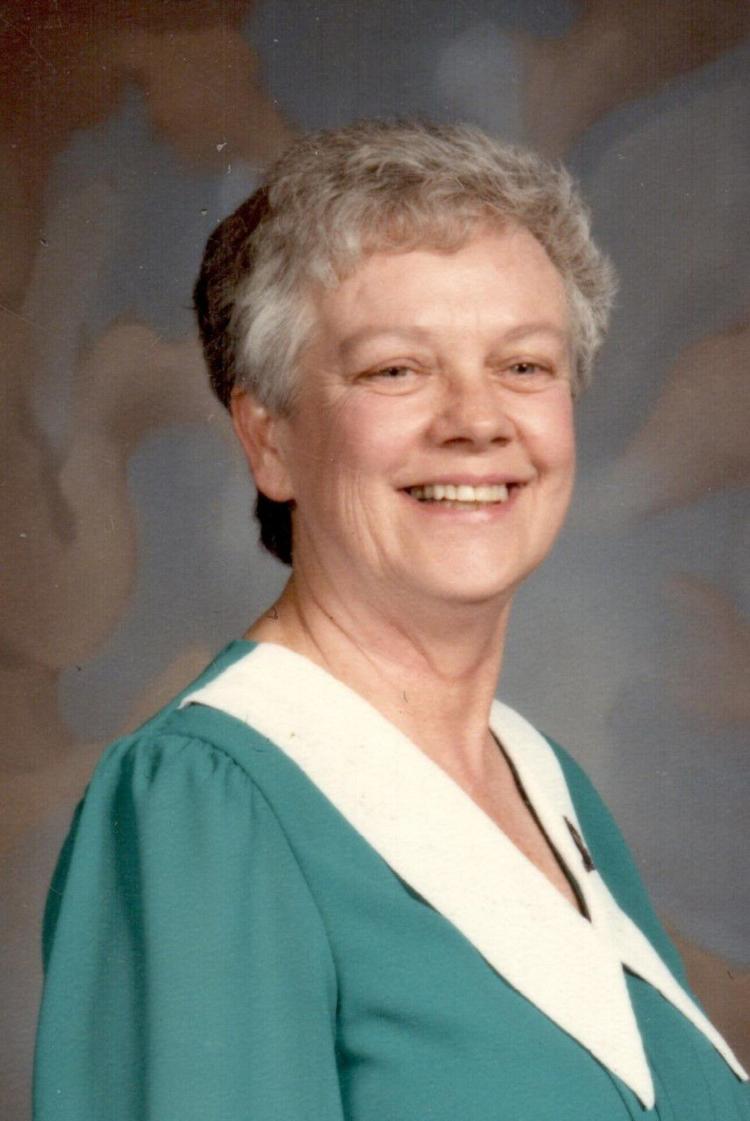 JOAN ANN BUTLER
Joan Ann Butler (nee Riley), 87, of Vermilion, died Saturday, March 14, 2020 at her home after a courageous battle with Multiple Myeloma.
She was born March 3, 1933 in Indianapolis, IN and had been a Vermilion resident for the past 11 years moving from Solon. She was named Miss Indianapolis in 1951 before marrying the love of her life and high school sweetheart, Edmund, becoming Mrs. Butler in 1952.
Joan worked in the production department for Nestle Stouffer's, Solon for 10 years retiring in the mid-1990s.
She was an active member of the Catholic Church of St. Rita, Solon, volunteering her time for faith formation classes and parish fundraisers. She especially enjoyed hosting priests and seminarians, cooking them dinner and sewing multi-colored vestments for them. Joan enjoyed cooking, baking, sewing and spending time with her family, as well as her family dogs Snoopy, Seamus and Abbey.
She is survived by her husband of 68 years, Edmund R. Butler; sons, Terrence (Amy) Butler of Elyria, Timothy (Viola) Butler of Antioch, IL, and Thomas (Jean) Butler of Vermilion; daughters, Michele (Joseph) Kachmar of Paris, IL and Shawn (Brett) Fiora of Fripp Island, SC; grandchildren, James, Patrick, Joseph, Kevin, AnLi, Sean, Caroline, Beau, Joseph, Nicole, Kaela, Shannon, Sean, Blaize, Emily, Grace, Kevin and Anne; 16 great-grandchildren and her brothers, Raymond (Barbara) Riley and William "Lenny" Riley both of Indianapolis.
She was preceded in death by her parents, John and Anna (nee Mihok) Riley; grandson, Danny; brothers, James, Michael, Charles, John and an unnamed infant brother; and her sisters, Dorothy Pearson and Frances Spencer.
The family received friends on Tuesday, March 17, 2020 at the Riddle Funeral Home, 5345 South Street, Vermilion, Ohio. Prayers were said at the funeral home on Wednesday, March 18, 2020 followed by a Mass of Christian Burial at St. Mary Catholic Church, 731 Exchange Street, Vermilion, OH 44089. Father Paul Schreiner officiated.
The family suggests memorial contributions to the National Multiple Sclerosis Society https://www.nationalmssociety.org/. Online condolences may be made at www.riddlefuneralhome.com.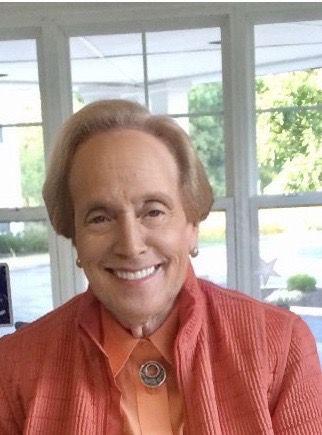 BARBARA BIEDERMAN LEBIT
Barbara Lebit (nee Biederman) 81, passed away peacefully on March 15, 2020 surrounded by family and friends. She was the beloved wife of the late Edward A. Lebit, devoted mother of Lynn Lebit Hardacre (Jon) and Leslie Lebit Brown (Christopher, deceased). Loving grandmother of Riley Edward Hardacre, Evan Elizabeth Hardacre, Gillian Platten Brown and Edward "Ted" Galt Brown. Daughter of the Late Hyman and Sally Biederman. Dear twin sister of Beverly Biederman Gold (Dr. Jay Richard Gold). Beloved sister of Earl Biederman (deceased) (Marianne), and Robert Biederman (Joyce). Dear aunt of Scott Biederman (Leslie), Roger Gold (Deborah), Laura Gold, Brandon Biederman (Rachel) and Hunter Biederman (Dana).
Barbara graduated from Shaker Heights High School in 1956. She then graduated from The Ohio State University with a degree in Health and Physical Education. While at Ohio State, she was elected Secretary of the Junior Class and was also elected Senior Class Senator. She was a member of the Alpha Epsilon Phi sorority and served as its social chairman. Following her graduation from The Ohio State University, Barbara taught physical education on a teaching fellowship at Case Western Reserve University where she received her Master's Degree in Education. She taught Health and Physical Education at Shaker Heights High School. Shaker always held a special place in her heart, and she served as chair of her reunion committee for many, many years, always successful in finding classmates and achieving wonderful attendance. While teaching at Shaker, she was elected treasurer of the Cleveland Woman's Physical Education Teacher's Association. Barbara also served as the President of The United Order of True Sisters, Cleveland Chapter. She was a former Board Member of the National Council of Jewish Women's Cleveland Section and was responsible for many decorations and centerpieces at Council events over the years. This was a favorite creative outlet of hers. Barbara was also a long term ovarian cancer survivor and grateful for the wonderful care she received from Dr. Steven Waggoner and the team at Seidman Cancer Center for giving her many cancer-free years of good health following a difficult diagnosis and treatment in 2011.
Barbara loved the game of golf and won the Hawthorne Valley Women's Golf Club Championship in 1986. She served as the President of the Hawthorne Valley Country Club Women's Association for three years. Barbara also loved antiquing and was a skilled and knowledgeable collector of thimbles, tape measures, sewing kits and egg cups. She spent many weekends traveling to antique shows and flea markets with her sister-in-law Marianne. She also met her sister, Beverly, every Friday for over 40 years, to have their hair done together by Tommy Svoboda, her dear friend, golf buddy and longtime hairdresser. Barbara was a die-hard Buckeye fan, singing the "Buckeye Battle Cry" while watching football games, and sometimes just because, with family and friends.
In 2013, Barbara moved to the Weils, a Montefiore assisted living community. She thrived there and made many dear friends, both residents and caregivers. She even created an annual co-ed putting tournament, sharing her love of golf with the Weils' community members. The family is thankful for the care she received from the Weils and Montefiore hospice, and especially from her longtime caregiver, Brenda.
Donations can be made in Barbara's memory to the Seidman Cancer Center at uhgiving.org or University Hospitals Seidman Cancer Center, Institutional Relations & Development, PO Box 94554, Cleveland, OH 44101, by phone: 216-983-2200 or the Alzheimer's Association at alz.org or 225 Michigan Avenue, Floor 17, Chicago, IL 60601. The family will have a private burial.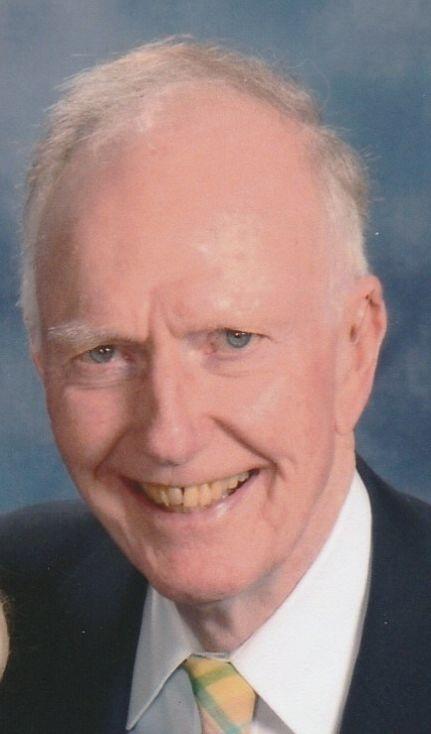 ROBERT F. SEATON
NOV. 28, 1930 – MAR. 7, 2020
Robert F. Seaton, beloved husband of Jean for 66 years, loving father of Scott (Diana) Seaton and the Rev. Dr. Sandy (the late Rev. Lee) Seaton-Todd. Cherished grandfather of William, Caroline, and John Robert ("Jack") Seaton, and Sarah, Scott, MacKenzie, Richard, and Robert Seaton-Todd. Devoted brother of the late Rev. Donald Seaton, Kenneth Seaton, and Sandra Michel. Blessed son of Donald W. and Lucille Seaton.
Bob grew up in Hancock in the Upper Peninsula of Michigan, and graduated in Civil Engineering from Michigan Tech where he was president of student government. He earned an MBA from Stanford Univ. Beginning as a bank teller at Palo Alto Savings (CA), he moved on to become VP of First Western Savings (Las Vegas NV), Sr. VP of The Federal Home Loan Bank of Cincinnati, and retired as CEO of Cardinal Federal Savings Bank (Cleveland).
Bob was committed to civic leadership, including the Orange Senior Center, United Way, Clean-Land, Ohio, Planned Giving Systems, Inc., Leadership Cleveland, Lutheran Housing Corporation, Northeast Ohio Council on Higher Education, and as a Trustee, Elder, or Clerk of Session at his various churches around the country. Over the years he was active in the Union Club, The Country Club, and Mayfield Village Racquet Club.
Serving as a Naval Officer at the Pentagon during the Korean War, Bob retired from the Naval Reserve after 20 years. He loved to sail, travel, read, golf, and play tennis. The Seatons lived in Pepper Pike for 43 years, and for the last 4 years at Breckenridge Village in Willoughby.
Donations may be made to the Robert Seaton Memorial Fund at Church of the Western Reserve, 30500 Fairmount Blvd., Pepper Pike, 44124 where Bob was active and where a celebration of his life will be held on Saturday, May 23 at 11 A.M., followed by a reception.
For additional information, directions, full obituary and to sign the guest book, please log online to:
www.brown-forward.com BROWN-FORWARD SERVICE 216-752-1200