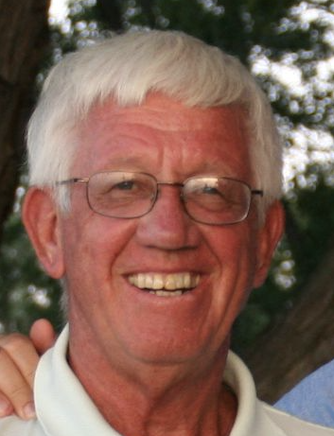 ARTHUR "ART" CHARLES BROOKS
Arthur "Art" Charles Brooks Jr. passed away peacefully in Lantana, Florida, on October 17, 2021, from complications related to Parkinson's disease. He was an entrepreneur, husband, father, grandfather, friend, brother, and a born salesman. Art founded and successfully ran the Kinney-Brooks Co., which sold turbines and related equipment to the power industry.  An avid, albeit tortured golfer, he also ran Pine Ridge Country Club, in Wickliffe, OH, with his brother, Bill, and co-owner Albert Purola, until the sale of the club in 1992. Art Brooks was born in Cleveland, Ohio on June 1, 1937, to Arthur Charles Brooks Sr. and Jeanette Treat Brooks.  He was the oldest child and was followed by siblings Billy (deceased), Janie (deceased), Susie Murphy and Mary Brooks. He worked at his father's grocery store, Brooks Market, on Fairmount Blvd. in Cleveland Heights and grew up playing golf at Pine Ridge Country Club, which his father co-owned.  Art graduated from Shaker Heights High School in 1955 where he competed on both the varsity wrestling and swim teams.  He graduated from Lehigh University in 1959 with a degree in mechanical engineering and went to work on nuclear submarines in the Brooklyn Navy Yards for the Copes-Vulcan division of Blau Knox in New York City. Art loved life and he loved people. He enjoyed nothing more than to spend his days golfing with friends and constantly asking them how his swing looked. Spoiler alert: His practice swing was a thing of beauty, but his real swing might be mistaken for a man with a machete in a phone booth full of rattlesnakes. He could also be found paddle-sailing on windless Lake Erie nights and/ or strumming his ukulele with friends and family around a bonfire at his oft-frequented lake house in Madison, Ohio.  He had a big, easy laugh and could be counted on to be the last person to leave a party and the first to throw one.  Art and his wife Jayne raised their four children in Gates Mills, Ohio where they lived for almost sixty years. Art will be deeply missed by his beloved wife, Jayne Callahan Brooks, as well as his children:  Art Brooks III (Penny), Alison Kohn (Steve), Molly Seitz (Barr), and Peter Brooks, along with eight grandchildren: Taylor, David, and Matt Kohn; Callahan, Emma, and Sebastian Seitz; and Hayden and Grayson Brooks.  An in-person memorial service will be scheduled at a later date. Gifts in his remembrance may be made to the Parkinson's Disease Foundation (PDF) 1359 Broadway, Ste 1509, New York, NY 10018. Phone: (212) 923-4700. Additional information can be found at pdf.org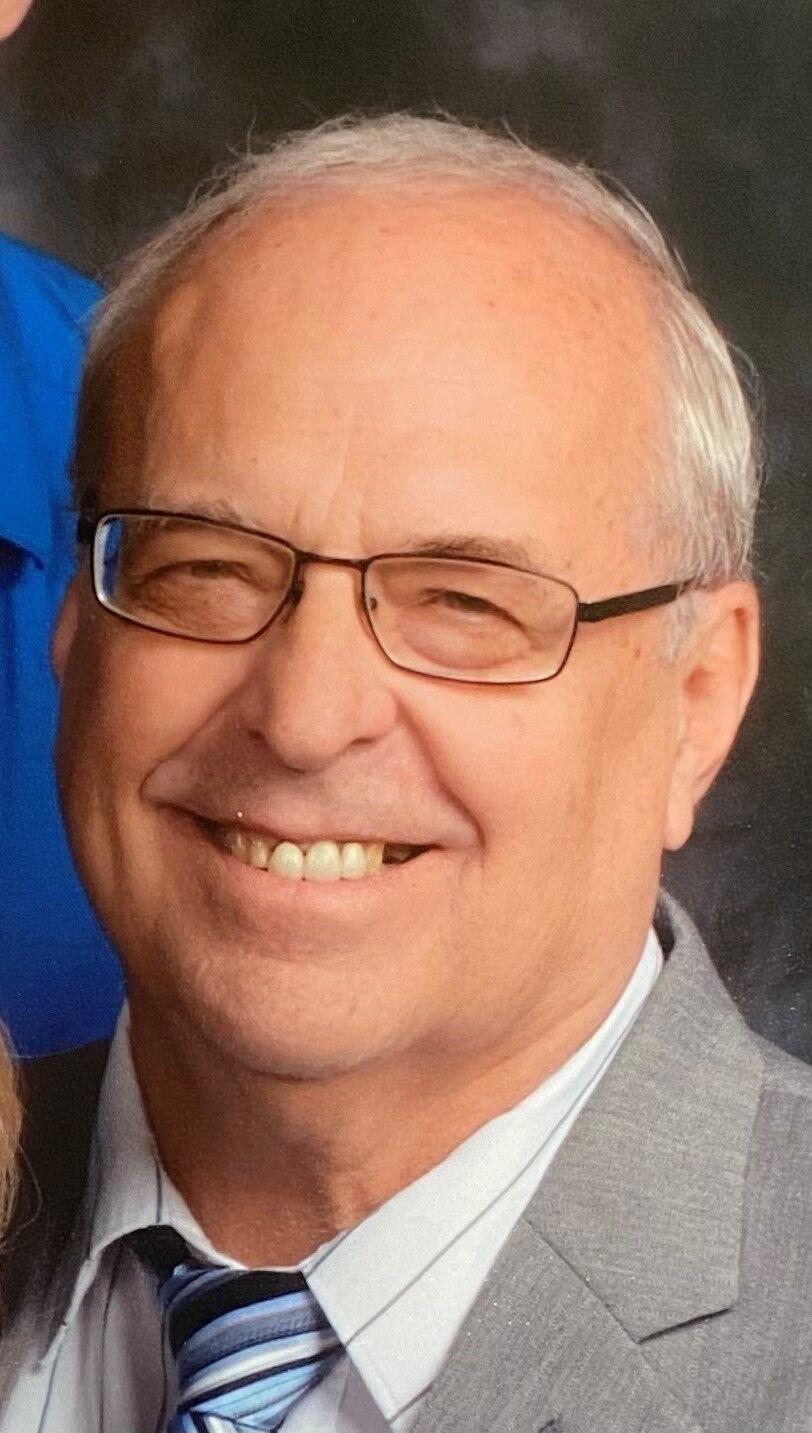 STEVE S. HRYB
Steve S. Hryb, age 71, passed away peacefully in his home surrounded by family on October 11, 2021. Steve was born on January 22, 1950. Devoted husband of Kathy (nee Laurich) for 46 years; supportive father of Kolleen (Nick) DeGrazia, Shawn and Steven; grandfather of Korinna and Nolan; dear brother, uncle, and loyal friend to many. Steve took great pride in his work as an operating engineer. He was dedicated, well respected, and a hard-working 50-year union member of Local 18 IUOE. Steve was tremendously responsible in all areas of his life.
A Memorial Mass was held on Saturday, October 16 at the Church of the Holy Angels, Chagrin Falls. A Celebration of Life open house will be held on Sunday, November 28 from 3:30 – 11 pm at Holbrook Hollows Park, 7250 Country Lane, Chagrin Falls 44023. In lieu of flowers, enjoy a walk in the park, a sip of bourbon, or make a donation to Local 18 District 1, Christmas Baskets, 3315 Prospect Avenue, Cleveland, Ohio 44115.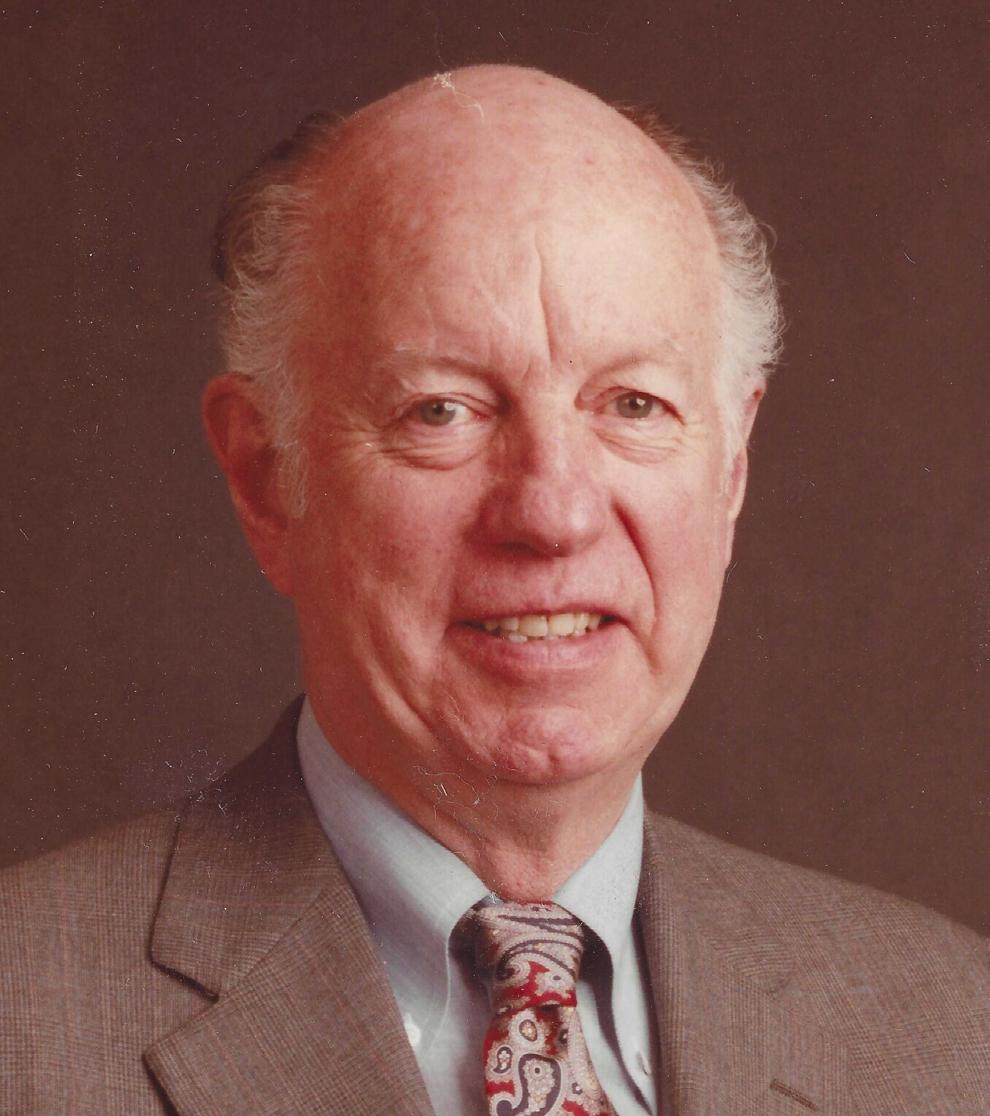 HENRY GEORGE PIPER SR.
Henry George Piper Sr. passed away peacefully at age 99 in his Naples, Florida home on October 16, 2021. He was born August 26, 1922, in Englewood, New Jersey to Henry George Piper (bus conductor) and Emma Louise Smith (school cafeteria cook). As a teenager he caddied. Never far from a county club, he went on to became a lifelong avid golfer. He raised orchids. In retirement he routinely worked out at the gym until he was physically unable. In 1940 at age 18, searching for employment, he joined the Army Reserve prior to WWII. When his unit was nationalized, he served in the Aleutian Islands, then pilot training in Houghton Michigan. While in Houghton in 1942, he met Marie (Betty) Elizabeth Martin. He then received paratrooper training at Fort Benning. After his honorable discharge, he returned to Houghton and married Betty in 1944. By his own admission he was not college material, but with the help of the G.I. Bill and Betty's father Napoleon (Nap) Martin, superintendent of Baraga schools, he was able to enroll in Michigan Technological University (Hancock) where he graduated with a B.S. in mechanical engineering. His first job was for Olin Corporation in East Alton, Illinois. He and Betty relocated to New York City, later Long Island, where he continued as an Olin salesmen. He went to night school at NYU and earned an MBA. When he was recruited for beryllium alloy sales by the Brush Beryllium Company of Cleveland, the family relocated to Russell Township, Ohio in 1959. He retired from Brush (now Materion) as chairman of the board and president in 1990. He married Elke Bongardt after his divorce in 1972 . They resided in Shaker Heights, later retiring to Naples, Florida. Henry lost his beloved Elke in 2009 after her long illness. Henry was preceded in death by his brother William (Bill) John Piper, and his sister Florence Ruth Piper both of Destin, Florida. Henry is survived by his three sons, Henry George Piper Jr, (Jody Haas), of Chagrin Falls, Ohio; their son, Henry Nicolas, his fiancé Nicole Prado; Thomas Martin Piper, (Anne Huber), of Disputanta, Va., their children, Philip Martin, Grace Elizabeth, and Sarah Nicole; and Geoffrey Ian Piper, (Stephanie Ingram), of Seattle, and their son Milo Alexander. He has one niece and nephew. The family extends its deepest gratitude to Maria Cardoso for her many years devoted to his loving care. Henry's positive attitude, sense of humor and determination will be remembered and cherished. His ashes will be committed during a private ceremony at Hodges Funeral Home in Naples, Florida.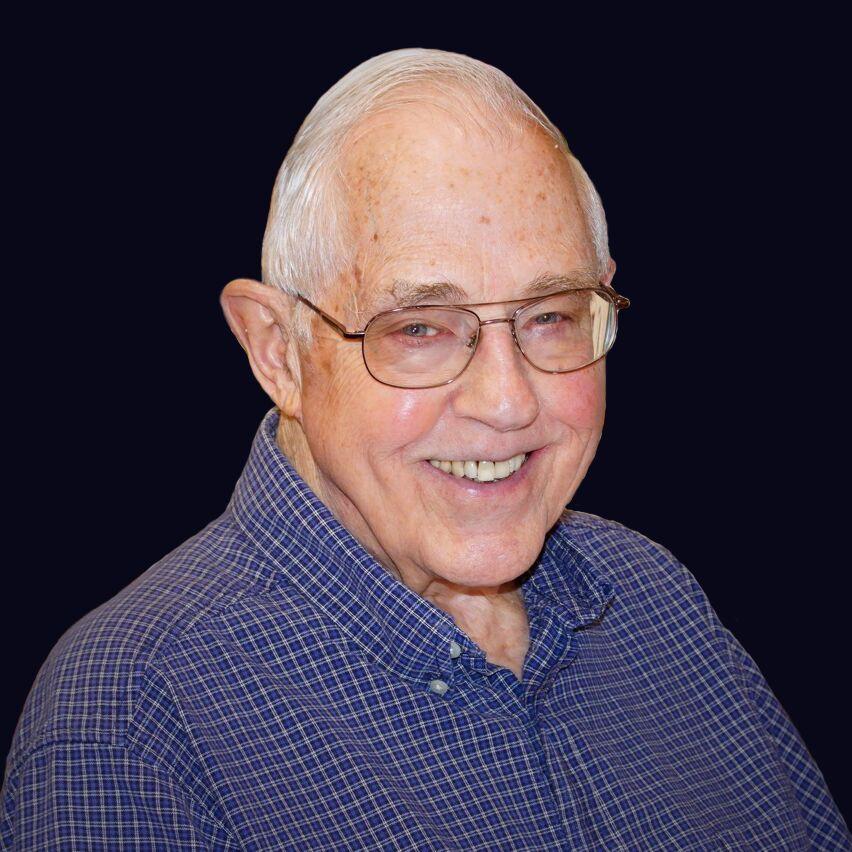 MYRON "SKIP" HARLAN RIEGEL
Skip Riegel, of Chagrin Falls, Ohio, passed away on Thursday October 14, 2021, at the age of 87. He was the son of Dr. Myron Warner and Lillian (Skelton) Riegel and grew up in Salem, Ohio. He was a graduate of Western Reserve University. Skip and his beloved wife of 65 years, Mary Lou (Klinger), moved to Chagrin Falls in 1965 and lived in the Village of Chagrin Falls and South Russell Township for 52 years. They were long-time members of the Federated United Church of Christ in Chagrin Falls and beloved members of the Chagrin Falls Community. Skip taught 6th grade science and then became principal of Lewis Sands Elementary School until he retired in 1986. After retiring, Skip became Treasurer of the Chagrin Falls Federal Credit Union and was an active member of the Primetime seniors group at the Federated Church.
Skip was also a life-long and highly decorated Boy Scout. He served as Scout Master of Troup 676 for many years, was active in Wood Badge and Order of the Arrow, and he became a camp inspector later in life. He attended many National Jamborees and one World Jamboree. He received both the Silver Beaver and Silver Antelope awards for his dedicated service.
Skip was a man of great integrity and was dedicated to his family, church, and community. He led by example and instilled in his three sons and thousands of Boy Scouts the importance of service, honor, faith, and a strong moral compass. He enjoyed camping and canoeing and took his family on many wonderful adventures throughout the United States during long summer holidays. He is preceded in death by his son David Alan Riegel, a first lieutenant in the United States Marine Corp, who died in 1985, and his sister Nancy Beard of Florida. He is survived by his wife Mary Lou Riegel, his sons Jeffrey Riegel and his wife Dorothee of Chagrin Falls, and Gregory Riegel and his wife Jill of Berea, as well as five grandchildren and three great-grandchildren. A memorial service will be held at 3:00 on Saturday, November 6th at the Federated Church, 76 Bell Street in Chagrin Falls, Ohio. Skip will be buried in the South Russell Village Cemetery located at 5230 Chillicothe Road. In lieu of flowers, donations in his memory can be made to the Primetime group at Federated Church, 76 Bell St, PO Box 60, Chagrin Falls, OH 44022.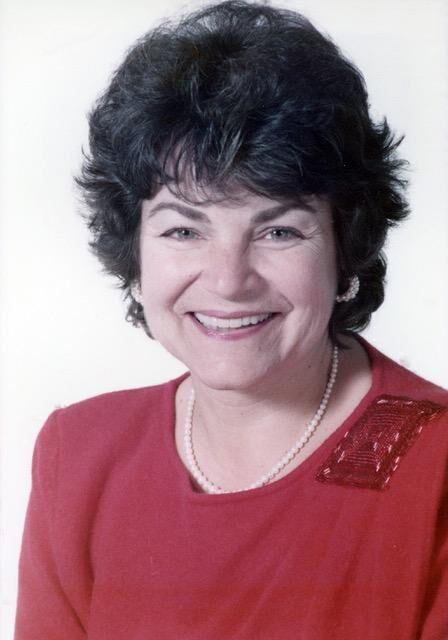 VIRGINIA ANNE STILSON
Virginia Anne Stilson (née Wise). Beloved wife of 65 years to William Charles Stilson; dearest mother of Deborah Anne Tapager (née Stilson), Jennifer Hope Goodman (née Stilson) and William Charles Stilson, Jr.; loving grandmother of Kelly L. Tapager, Samantha M. Stilson, Ryan C. Stilson, Adam W. Stilson and Elizabeth L. Stilson; dear sister of Daniel J. Wise. Predeceased by her parents, Lonnie Kate (née Graham) and Oscar Daniel Wise. Virginia Anne Stilson, 88, of Chagrin Falls, OH, passed away October 11, 2021 peacefully at home after a long illness. Virginia, known to friends and family as Ginger, was born in Decatur, Alabama on October 9, 1933. She graduated from Miami University in 1955 with a Bachelor of Science degree in Education. Virginia met her husband, William C. Stilson, at Miami University and they married in Middletown, OH on July 21, 1956, becoming an official "Miami Merger". Upon settling in northeastern Ohio, Virginia embraced her role as homemaker and was a devoted and loving mother of three. She was very creative and, with her husband at her side, took great pleasure in caring for her homes, gardens and an assortment of beloved pets over the years. She doted on family and friends, loved giving carefully chosen gifts, attending celebrations, remembering special occasions and making even everyday gatherings feel special. While she only spent a short time as a kindergarten teacher before her marriage, she reactivated her teaching certificate later on and volunteered in Solon elementary schools. Virginia was a natural with children who were drawn to her warm personality, ever-present smile and sense of fun. Once her grandchildren arrived, she relished her time with them, arranging frequent get-togethers and creating treasured memories. She was also involved in her church and, given her love of music, enjoyed singing in the choir. Virginia and her husband spent many years wintering in Naples, FL where they enjoyed spending time with fellow "snowbirds". They also enjoyed traveling together and golf. Virginia devoted her life to caring for her family, friends and pets and over the course of her illness was, in turn, cared for by her beloved husband of 65 years, her family, a devoted group of loving caregivers and her little four-legged companion, Buffy. In lieu of flowers, memorial donations may be given to Valley Presbyterian Church, 17560 Chillicothe Rd., Bainbridge, OH 44023. Services were held October 16, 2021 at Valley Presbyterian Church. Burial was private. Funeral arrangements were handled by Murphy Funeral Home, Chagrin Falls, OH. Please sign Tribute Wall at: murphyfamilyfuneralhome.com