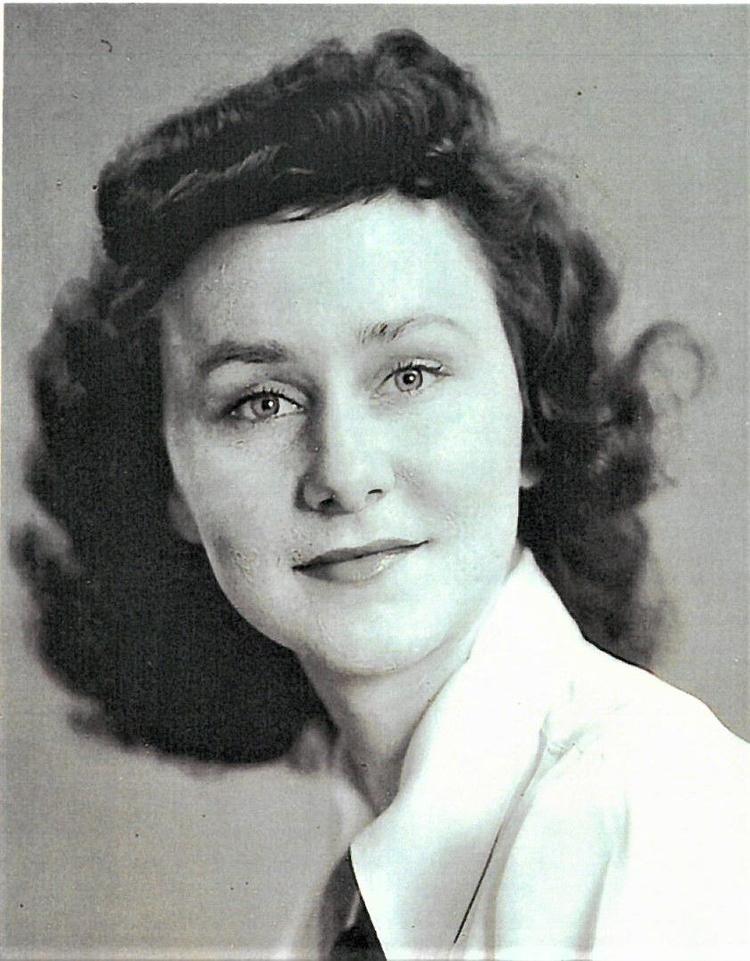 BOBBIE JEAN MEEHAN ARGENZIA
Bobbie Jean Meehan Argenzia, 91, passed away peacefully on January 31, 2020. Born to Charles and Dorothy Meehan in Pell City, Alabama in 1928, she is survived by her loving husband of 68 years, John M. Argenzia; her daughter, Lynda Chandler (Richard); her grandchildren, Lauren Chandler, John Patrick Argenzia (Sarah) and Allison Argenzia Wallace (Joey); great-grandson, Benjamin Argenzia; nieces, Teresa Jean Tucker Corina (Byron), Tamera Meehan, Carlisa Meehan Chandler (Jeff); and nephew, Michael Meehan. She was preceded in death by her son, John Argenzia, Jr. (Pam); by her beloved siblings, Anna Lou Meehan Tucker (Kenneth) and Carlton Meehan (Martha); and by dear parents, grandparents, aunts, uncles and cousins.
Bobbie met her husband, John, at the University of Alabama where they both graduated. They started their family in Gadsden, AL where John worked for Goodyear. Bobbie was very active in the school and extra-curricular activities of her children, in Goodyear social clubs, and in the Methodist Church. In 1965, the family moved to Golcuk, Turkey where they lived for five years. During that time Bobbie was active in the ex-pat community there, volunteering at the American hospital and teaching piano to local children. Upon returning to Akron, Ohio, she renewed her teaching certificate and spent many happy years teaching at Woodridge HS in Peninsula, OH where she founded the Learning Disabilities Unit. She taught Bible Study Fellowship for several years and was a member of the Chapel in Akron, the Akron Women's City Club, and the Terpsichorean Dance Club. She loved her family and traveled the world with them, both before and after retiring. Always positive and encouraging, she was dearly loved.
A graveside funeral service will be held Thursday, February 6, 2019 at 11:00 a.m. at Mt. Hope Cemetery in Solon. In lieu of flowers, those who wish can make donations to the Alzheimer's Association. Funeral arrangements have been made by Murphy Funeral Home in Chagrin Falls. Please sign Tribute Wall at: murphyfamilyfuneralhome.com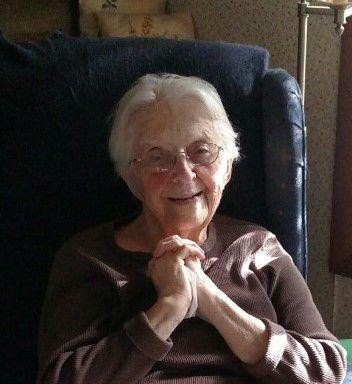 PATRICIA ANNE McINTYRE
Oct. 10, 1932 – Jan. 19, 2020
Patricia Anne McIntyre of Solon. Retired Cleveland Clinic RN, Kiwanian. Beloved wife of the late RJ "Mac"; dear mother of Anne Sunyak, Linda (Joseph) Geopfert, and Craig (Brenda) McIntyre; loving grandmother of Jeremy Geopfert (Fiance' Megan Smith), Jacob (Cyla) Geopfert, Jillian (Noah) Gurney, Shannon (Will) Morrison, Craig McIntyre, Alexandra and Sophia Sunyak; cherished great-grandmother of Lila, Piper, Bruce, Joey, Evan, Henry, and Eden; also survived by Nick Sunyak, Kriss Olsen, Trevor and Rachel Burcholdt.
Family visited with friends Wednesday, January 22 at STEINBAUER FUNERAL HOME, 33375 BAINBRIDGE RD., SOLON. Services were Thursday at Pioneer Memorial Presbyterian Church, 35100 Solon Rd., Solon 44139.
Memorial contributions may be made to Pioneer Memorial Church where Pat was a member for 64 years, taught Sunday School, was a Deacon, and an Elder.