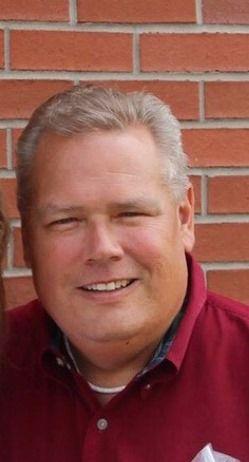 MATTHEW J. BALDWIN
Matthew J. Baldwin, age 54, of Moreland Hills, died peacefully on September 4, 2019, with his wife, Jean, by his side. Matt was born on June 6, 1965 in Peoria, Illinois to Elizabeth "Betty" and John Baldwin. Matt spent his elementary school years in Sao Paulo, Brazil. He graduated from Richwoods High School in 1983, from the University of Illinois at Urbana-Champaign in 1987, and earned an MBA from the University of Houston. Most recently, he worked for Ohio Cat where he was the Finance and Sales Manager. He was becoming an accomplished woodworker, enjoyed cooking, and was mastering the art of pit barrel barbeque to the delight of his family.
He is survived by his wife, Jean (nee Schulte), his children, Elizabeth Sue, Mary Jean, and John Matthew; his mother, Elizabeth "Betty" Baldwin, and his sister, Melinda (Robert Bass) and three nieces, Katherine (Carlos), Emily, and Taylor (Dylan). He was preceded in death by his father, John Baldwin.
Friends received at the ST. JOHN FUNERAL HOME, 16381 CHILLICOTHE ROAD (RT 306), CHAGRIN FALLS, 44023 (2.5 MILES NORTH OF RT. 422), SATURDAY, SEPTEMBER 7 FROM 3 - 6 P.M. where a memorial service was held. Interment private. In lieu of flowers, the family suggests donations be made to Lifebanc on line at lifebanc.org/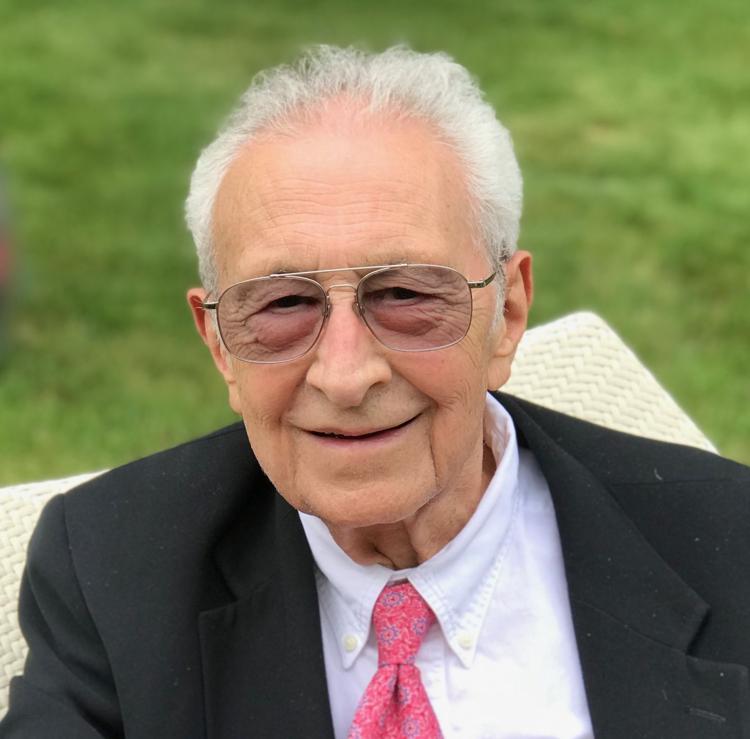 STANLEY J. EMERLING
Stanley J. (Justin) Emerling, businessman, attorney, family man and long-time Chagrin Falls resident, died on June 23, 2019 at the age of 93.
Born Feb 3, 1926 in Cleveland to Al and Dina Emerling, Stan graduated from Cleveland Heights High School in the winter of 1944 and enlisted in the US Army Air Corps cadets. He served as an airplane mechanic and information inspector, receiving a Good Conduct Medal. His honorable discharge papers noted his saxophone playing skills. After his discharge, Stan attended University of Michigan, majoring in Political Science. He played 150 lb. football and was honored by acceptance into the Phi Beta Kappa Society.
After graduation, he joined his father's drapery business, A.M. Emerling & Sons, known for their stylish designs for residences all over Cleveland. He attended Cleveland Marshall Law School, where he met and married Carol Greenbaum. He earned his Juris Doctor cum laude, and both Stan and Carol were admitted to practice law in the State of Ohio in 1955. Stan and Carol had 2 children, Keith and Susan.
After law school, Stan joined Carol's thriving family business, Greenbaum Brothers Meat Purveyors. Over 30 years, Stan purchased, expanded and merged the business to create Akron Standard-Greenbaum Bros. Co., providing quality meats to the northern Ohio foodservice industry.
Stan and Carol divorced in 1971. Shortly thereafter, his brother and sister-in-law, Marvin and Barbara Emerling of Chagrin Falls, introduced Stan to their neighbor, Hope Mayo Hartshorn, whom he courted and married a year later. Hope's 3 children—Willis (Buzz), Julia and Elizabeth—and Stan's 2 children—Keith and Susan—affectionately referred to themselves as the Hartlings.
In 1983, Stan and Hope moved to Oakton, VA (Washington D.C.), where for a decade Stan was Executive Vice President of the National Association of Meat Processors (NAMP), advocating on behalf of the meat industry on marketing, regulatory and legislative matters. While at NAMP, he produced NAMP's internationally respected meat buyer's guide, which was translated into 6 languages. In 1992, the Secretary of Agriculture appointed Stan to the National Advisory Committee on Meat and Poultry. He also served 2 terms on the board of the Certified Angus Beef Program of the American Angus Association.
After Stan's retirement, he and Hope returned to live in Auburn Lakes, where he continued to consult for the meat and foodservice industries. Hope passed away in 2012, after more than 40 wonderful years of marriage. Stan tenderly nursed her through her final illness, teaching himself to care for her and helping her complete her countless creative projects.
The rock and sage of the Hartling family, Stan was a devoted son, delighted husband, loving father, stepfather, grandfather, uncle and brother. He taught generations of children to fish and left a detailed, hand-written calendar noting a profusion of family birthdays, anniversaries, graduations, job and school accomplishments. He will be dearly and deeply missed for his wisdom, humor, and unassuming thoughtfulness.
He is survived by son Keith Emerling of Pittsfield, MA, daughter Susan Emerling (husband A. Thomas Torres) and grandchildren, Allegra and Asher Torres of Malibu, CA; son, Buzz Hartshorn (wife Patty), granddaughter Anne (husband Andrew Bernstein) of Colorado; daughters Elizabeth (partner Laurie Dawson) & Julia Hartshorn of New York City; grandchildren, Peter, Halle & Claire (husband Christoph Gisel) Snavely, of Cleveland and New York City; brother and sister-in-law, Marvin & Barbara Emerling of Los Altos, CA; and nephews George and JT Ford, and Lee Emerling of CA.
Memorial services will be held on Saturday, September 21 at 11am at Evergreen Cemetery, Chagrin Falls, Ohio. In lieu of flowers, donations can be made to the Hunger Network of Greater Cleveland.