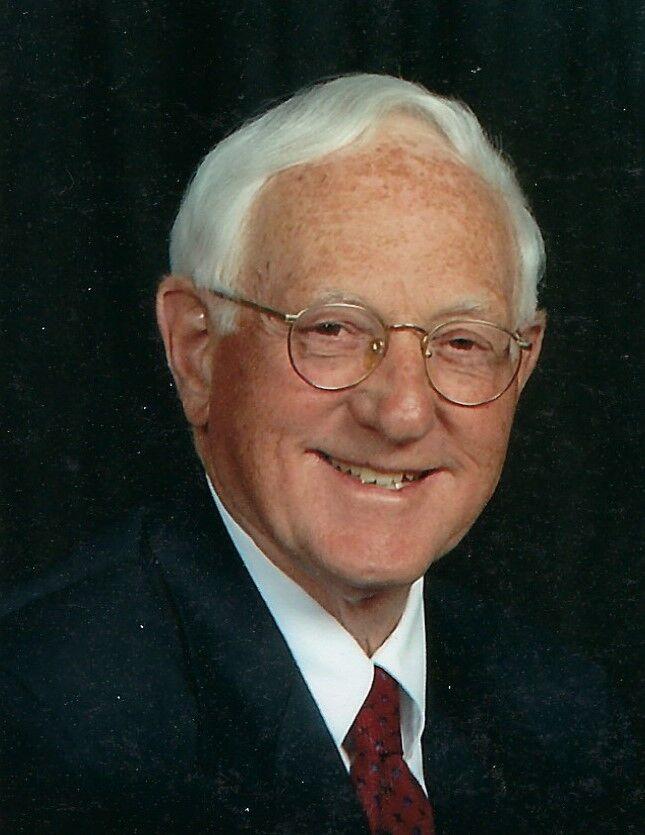 DAVID JOEL CARPENTER
David Joel Carpenter passed away at the age of 85 in his home with his loving family surrounding him on Tuesday, October 6, 2020. David was born in Cleveland, Ohio on January 7, 1935 to Joel and Edith Carpenter, pre-deceased. He grew up in Shaker Heights and graduated from Shaker Heights High School in 1953 and then attended Lehigh University where he graduated in 1957.
David is survived by his loving wife and partner, Nancy Schroeder, to whom he was married for 62 years and their three children (and spouses) Deborah (Matt) Eaton, Sara (John) Burrows and John (Alison) Carpenter. He is survived by six grandchildren, Mark Eaton, Alison and Jay Burrows, and Ellen, Elizabeth and Erica Carpenter, whom he loved and adored. He is also survived by his cousin Sari (Bruce) Butler as well as his nephew Robert (Buzz), and nieces Barbara (Patton), Kathy (Brown) and Martha (Clizbe) Scher. David is predeceased by his Aunt Betty Saxon and his brother and sister in law, Robert and Betsy (Schroeder) Scher.
David worked at Solon Manufacturing Company in Chardon, Ohio for fifty years where he was a mechanical engineer and became CEO and President, retiring in 2005. He loved working with the company's many employees over the years, and his devoted work contributed to the company's growth and success. From an early age, David exhibited a unique and remarkable interest in, and passion for, railroads and railway systems that lasted throughout his lifetime. He amassed an extensive Lionel Train collection, and for over twenty years enthusiastically volunteered at the Pennsylvania Trolley Museum where he conducted and operated historic streetcars and trolleys. Most notably, David designed and handcrafted to completion, a rideable live steam locomotive which was his lifelong dream and most fulfilling accomplishment. The locomotive and its caboose and boxcar have been donated to the Chagrin Falls Historical Society. It will be there on permanent display, and occasionally displayed at the Solon Historical Society. David loved music and was a contributing donor and season ticket holder to the Cleveland Orchestra to which he and Nancy joyfully attended. He also loved to listen to weekend Operas on WCLV while building his steam engine in the basement machine shop of his home. David was a civic leader over his lifetime and was elected to the South Russell Village Council for 17 years. He also volunteered his time to the Business Advisors of Cleveland to help young entrepreneurs start their own businesses. David attended and was a member of the United Church of Christ Federated Church in Chagrin Falls for over 50 years. In his pastime, David enjoyed vacationing at Big Moose Lake, New York (located in the Adirondack Mountains) from his youth through his retirement. At Big Moose, he loved spending time with his family and grandchildren relaxing, sailing, waterskiing, hiking, and creating fond memories we will cherish for years to come. He also enjoyed and found great pleasure in sailboat racing with his brother-in-law at Lake Pymatuning during many summers. David was also a proficient storyteller to his six grandchildren and entertained them for hours about the adventures of the Teeny Tiny Toads. David was kind, generous and dearly loved by his family and friends.
A private, family only, burial service was held Monday, October 12 at Evergreen Hill Cemetery in Chagrin Falls, OH. A 2021 memorial service will be planned to celebrate David's life. In lieu of flowers, contributions to Hospice of Western Reserve or the Chagrin Falls Historical Society are welcomed in his name. Arrangements by Stroud-Lawrence Funeral Home, Chagrin Falls, Ohio. www.stroudlawrence.com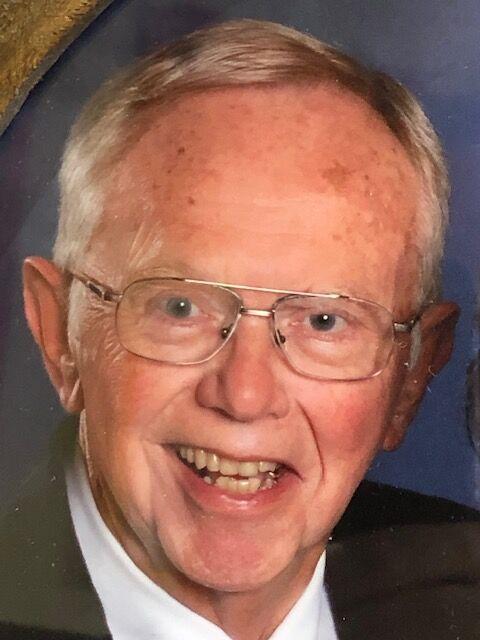 DON E. HISSAM
Don E. Hissam (Eddie), 82, passed away October 7, 2020 at Shelby Skilled Nursing & Rehabilitation Facility in Sidney, Ohio. He was born July 18, 1938 to the late Harvey Burton and Clara (Frye) Hissam. On September 17, 1988 he married Mary Ruth (Grubbs) Green who survives.
Eddie is also survived by three children: Bill (Shelley) Hissam, Pam (Bill) Hoover of Florida and Kim (Doug) Mitchell of Kent, Ohio; three grandchildren: Jessica (Brian) DeConinck, Dana and Jonna Mitchell; three great-grandchildren: Adrienne, Caroline, and Nathan; two step-children: John Green and Mary Bell; four step-grandchildren: Jack, Will, Sam and Maggie Green. He was preceded in death by three brothers and two sisters.
Eddie graduated from Ellet High School in Akron, Ohio in 1956; from Ohio Northern University in Ada, Ohio in 1961 with a B.S. in Pharmacy. He achieved his lifetime goal - to be a pharmacist for 50 years in 2011, working in retail stores in northeast Ohio & most recently at Aries Pharmacy in Russell's Point, Ohio.
He loved flowers, especially dahlias & roses, was active in church, sang in the choir, was a member of Emanuel Lutheran Church in Montra, Ohio. He even sang a baritone solo "Joseph's Song" on Christmas Eves several years ago. He was a sweet man, dedicated and compassionate to his family, friends and patrons. He will be sorely missed. A Celebration of Life is planned for the future.
Jennings Farley & Seeley Funeral Home & Crematory, West Liberty is handling the arrangements.