GEORGE ROBY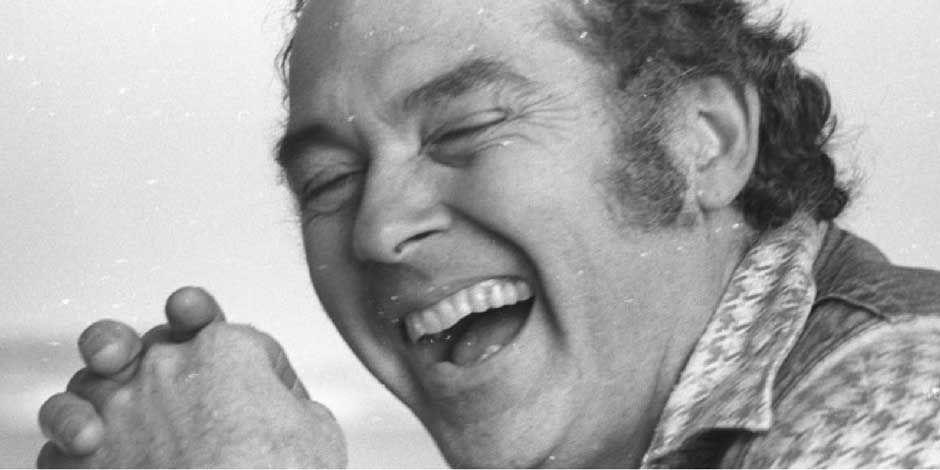 George Arthur Roby of South Russell was an accomplished yet humble artist, sculptor, potter and teacher, whose impact on students and artists and family will be felt for years and lifetimes to come. In his own words, George "crapped out" at home with his family by his side on the evening of December 23. Then we cried and laughed and cried again. Still at it.
After lurking in the background for several years, his cancer roared to life in recent months and George decided, as always, to face it head on and, like his late wife, Sue, before him, graduated from this life with honors.
When asked if he had a bucket list, he said no—he had already lived it.
eorge is survived by his two children, Ken and Leslie Roby; their spouses, Nancy Tozer and Tim Ray; their families; and his companion of recent years, Elaine Wren.
As he wished, no funeral or memorial service is planned, but there will be a hell of a party this spring to remember and honor the amazing life of George Roby.
Memorial gifts in his name may be made to the Valley Art Center (440-247-7507) or Artist Archives of the Western Reserve (216-721-9020). 
CAROLE L. GMEINDL
In loving memory of Carole L. Gmeindl, 80, Chagrin Falls, Ohio. Carole passed away peacefully on Dec. 21, 2017. She was an avid walker around the town as well as Frohring Meadows in Bainbridge, Ohio. As a believer in the Christian Science faith, Carole attended church at the First Church of Christ Scientist in Chagrin Falls. Those teachings helped her lead a healthy and positive life.
Survived by her sister, Dolores; niece, Desiree; daughter, Wendy (husband Mario); and her two grandsons, Emerson and Quentin.
Private celebration of Carole's life to be held at a later date. Arrangements by Stroud-Lawrence Funeral Home. 
J. RICHARD ZIEGLER
1921 – 2017
Dick Ziegler, age 96, died at Hillcrest Hospital on December 21.  He was born in Hagerstown, MD, and graduated from Fairview High School in Dayton, OH, and Otterbein College in Westerville, OH.  In 1944 he married Marguerite Lightle, whom he met at Otterbein, and they moved to the greater Cleveland area. Dick earned his master's degree from Western Reserve University and he and Marguerite raised three sons, J. Richard, Jr. (Candy), David S. (Barbara), and Thomas M. (deceased in 1963).  He had four grandchildren, Kathryn Graham (Tom), Timothy Ziegler (Lisa), Mark Ziegler (Laura), Andrew Ziegler (Tara); and eight great-grandchildren. Marguerite died in 2000.
Dick devoted his life to serving others. He worked at Beech Brook children's home, Pepper Pike, from 1948 to 1976, first as a case worker and subsequently as a supervisor and assistant director. After Beech Brook, he worked in the social work department of Windsor Hospital, Chagrin Falls, until retiring in 1985. Dick was a volunteer docent at the Cleveland Metroparks Zoo for 25 years, served as president of the docents, delivered Meals-on-Wheels, and delivered books for the Amish schools program of the Geauga County Library. As a resident of Hamlet Village in Chagrin Falls, he led group activities and served as a Hamlet Ambassador. In the 1950s and 1960s he was Kiwanis Club secretary and helped run children's softball leagues in Orange Village.
Dick was a long-time member of the Federated Church. He was active in the elder life program, was co-leader of the Good Grief discussion group, and was skipper of the Same Boat Friends men's group. Marguerite served as organist at the church from 1955 to 1965.
A private family burial service was held at Evergreen Cemetery in Chagrin Falls. A memorial service will be held at the Federated Church Sat., March 3, at 1:00p.m. Contributions may be made in Dick's memory to the Federated Church, 76 Bell St., Chagrin Falls, OH 44022.  Arrangements by Stroud-Lawrence Funeral Home, Chagrin Falls. www.stroudlawrence.com.