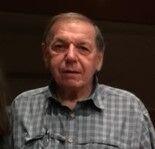 GERALD COHEN
Gerald (Jerry) Cohen was born on June 24, 1940, and grew up in Pitcairn, Pennsylvania, a small town about fifteen miles east of Pittsburgh and the location of the largest railroad yards of the PRR. He was the first male grandchild of the Lorenzo and Ruth McCabe Hoffner family. His parents were Alvin and Vera (Hoffner) Cohen, and he had one younger brother, Alden.
Jerry attended first through third grades in a one room schoolhouse. Jerry was quite adventurous in his early years. One day during school recess, Jerry ventured onto the neighboring property, running through the tall weeds. He fell into an old abandoned well, but was able to cling onto the side of the bricks and not fall into the water below. He called out for help and luckily a young man living near the school heard him and pulled him to safety.
Jerry was always building or repairing something. He built a zip line from the top of the hill down that everyone took turns riding. He would take apart anything just to see how it worked and then put it back together. He was a master at repairing the coaster brake on a bicycle. In high school, Jerry played cornet in the high school marching band and orchestra and played left guard on the football team.
In 1957 Jerry moved with his family to Ohio where his father opened a Gulf service station and Jerry started his career as an auto mechanic - and what a mechanic he turned out to be! He could fix anything and everything. In 1968 the business was moved from Cleveland to Solon. This was the start of Al & Jerry's Service Center, a Gulf station, at the corner of SOM Center and Bainbridge roads. Jerry, along with his father and brother, proudly ran an honest, dependable business with a reputation for being able to fix anything at a price that was unbeatable. Customers knew they could count on excellent service, often at any time of the day or night – but Jerry was also known for his kindness and humor and customers inevitably became friends. Lunch was served to regulars who happened to drop in just as the grill was being fired up. Jerry suffered a brain aneurysm in 1999, and despite being given a dismal prognosis from doctors, made an amazing recovery and was back to work full-time within months. When the station closed in 2002, Jerry's retirement was celebrated with a huge surprise party right during the middle of the workday.
Jerry was never one to put his feet up and relax. His retirement was filled with travel, hobbies, and spending time with his family, including his wife Rosie, four children and their spouses, and nine grandchildren. He enjoyed projects around the house, woodworking, crosswords, and jigsaw puzzles. He was an active member of the Solon Historical Society and served as its vice-president for many years. Jerry was a lifelong musician who taught himself to play the button box later in life. Each of his grandchildren spent time on his knee as he played tunes for them – his favorite line was "What song do you know?" and then he would easily play a bit of whatever was mentioned. He could tell a story like no one else, with incredible detail pulled from memories of events that happened decades ago. He was the proudest fan in the crowd while watching his grandchildren in their own endeavors, whether on the field or on the stage. His work ethic and talents have been passed down to each of them, as evidenced by their many accomplishments.
Jerry passed away on November 9, 2020. He will be forever missed by Rosie, his beloved wife of 59 years; his four children and their spouses: Brian (Peg) Cohen , Dwayne (Anne) Cohen, Cheryl (Darrin) Kresevic, and Denise (Dave) Maiorana; and his grandchildren: Jessica (Kori) Bogard, Brendan and Christopher Cohen, Justin, Madelaine, and Nathan Kresevic, and Meredith, Kyle, and Grant Maiorana, and his brother Alden (Beth) Cohen. A celebration of Jerry's life was held at Steinbauer Funeral Home in Solon. Contributions to The Solon Historical Society, 33975 Bainbridge Road, Solon, OH 44139, are welcomed in his name.
MARTHA ANNE CROSS
Martha Anne Cross, age 93, formerly Auburn and Burton Townships in NE Ohio, passed away Saturday, October 31, 2020 at her residence at Elmcroft of Washington Township in Miamisburg, OH.
Martha was born in Brownsville, TN, and moved to Ohio as a teenager, where she met her late husband of 68 years. She was a graduate of Auburn High School in 1945. During retirement, spent half of each year in Englewood, FL being snowbirds and the other half in Burton, OH near family and friends. Martha enjoyed her favorite sport, golf which included a hole-in-one in both places.
She was preceded in death by her parents, James and Jesse Duffey; husband, Elmer James Cross (Dude) and nine brothers and sisters. Martha is survived by two sisters, Sarah Patterson and Mildred Davis; brother, Ted Duffey and his wife, Myrna; her sons, Jim Cross and wife Holly, Chris Cross and wife Patti; her daughter, Judy Cissa and husband Roger; 8 grandchildren and 19 great-grandchildren.
The family would like to thank Ohio's Hospice of Dayton for their wonderful help and care. A true southern girl; pretty, soft spoken, friendly, great hostess and a great cook. She will be buried at Shadyside Cemetery in Auburn, OH. Martha had many friends in both Florida and Ohio, but due to the pandemic, there will not be a service. There will be a family only gathering at the grave site to pay their final respects. If desired friends may make donations to Ohio's Hospice of Dayton, 324 Wilmington Ave., Dayton, OH 45420. Condolences may be sent to the family by visiting www.Routsong.com.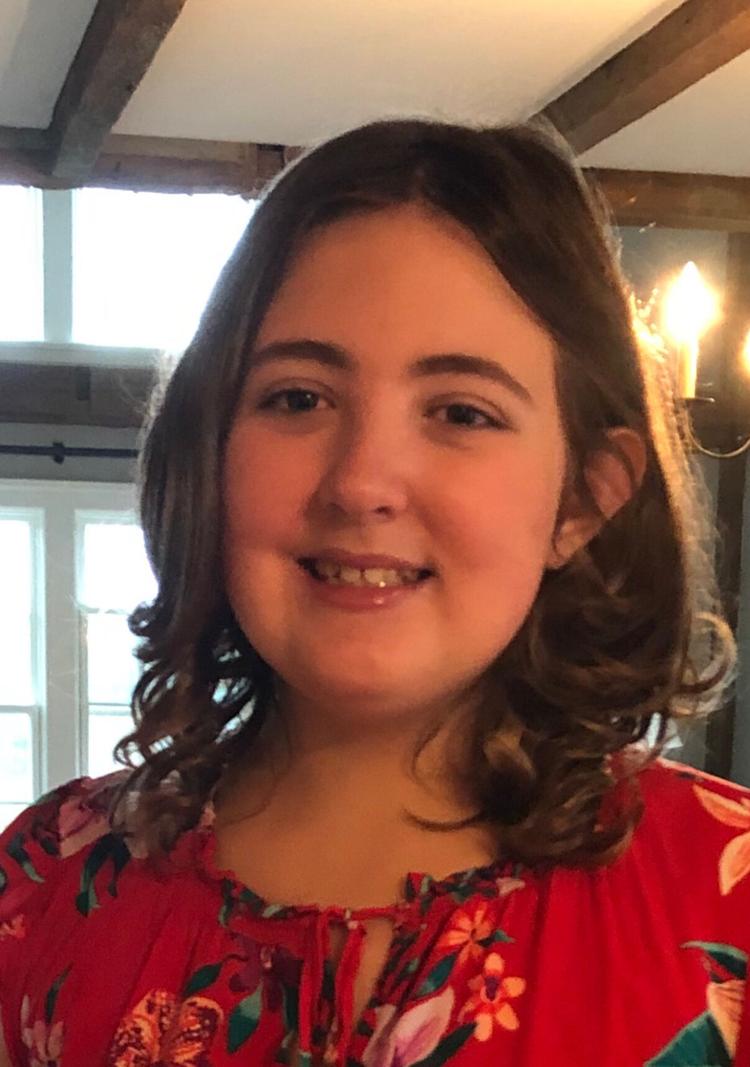 DELANEY PAIGE NALEPKA
Delaney Paige Nalepka, age 14, of Chagrin Falls. Cherished daughter of Timothy J. and Courtney L. (nee Brzeczko); loving sister of Hunter P. and Maeve E.; beloved granddaughter of Barbara C. and the late Regis J. Nalepka, and Linda C. and Adam J. Brzeczko; dearest niece of Tiffany A. (Thomas) Notaro; dear cousin of Natalie, Luke and Molly Notaro.
Delaney had a zest for life like no other. She was the type of person who would compliment a stranger's necklace, who would sing Hamilton lyrics in a room full of people as if no one were watching, who adored animals, and loved her family. She sang and danced her way through the darkest times of her leukemia treatment and her faith never wavered. Delaney reminded everyone she met to live for today and always stay positive.
Mass of Christian Burial will be held on Saturday, November 21 at St. Joan of Arc Church, 496 E. Washington St., Chagrin Falls at 11:00 A.M. Wearing of masks and social distancing will be observed. A Celebration of Delaney's Life is to follow at her family's home at 11260 Bartholomew Rd., Auburn Twp. Please refer to Delaney's Defenders Fight Leukemia Facebook page for information about live-streaming mass and times/details of Celebration of Life. (St. John Funeral Home of Bainbridge Twp., 440-708-1855)