DONNA STANTON HATFIELD
Donna Stanton Hatfield, age 81, born March 2, 1937. Donna passed away February 15, 2019, in the comfort of her daughter's home. Donna beat cancer in 1980 and battled the effects from radiation treatment late in her life with kidney failure.
Donna's childhood home was in Chagrin Falls where she raised her children. Donna enjoyed many years of life with her children and grandchildren. Later in life Donna spent time between her daughter's home in Sagamore Hills, Ohio, and her son's home in Boca Raton, Florida. She enjoyed traveling with family to Alaska, Egypt, Istanbul, Mexico, Wyoming, Florida and Catawba Island. Donna was an accomplished artist painting for enjoyment and enjoyed her career as a commercial artist.
Survived by her 3 children, Katherine Klimach (Ralph), Amy Jaramillo Chapman, and Frank Chapman (Ann); and 8 grandchildren, Chip, Andrew and Hope Burgess, Steve and Jessica Jaramillo, Jack, Hugh and Jimmy Chapman.
Donna's family has planned a celebration of life for family and friends March 22, 2019, at Jekyll's Kitchen, 11:30 A.M.-3:00 P.M. in her hometown of Chagrin Falls.
RICHARD JOHN POMEROY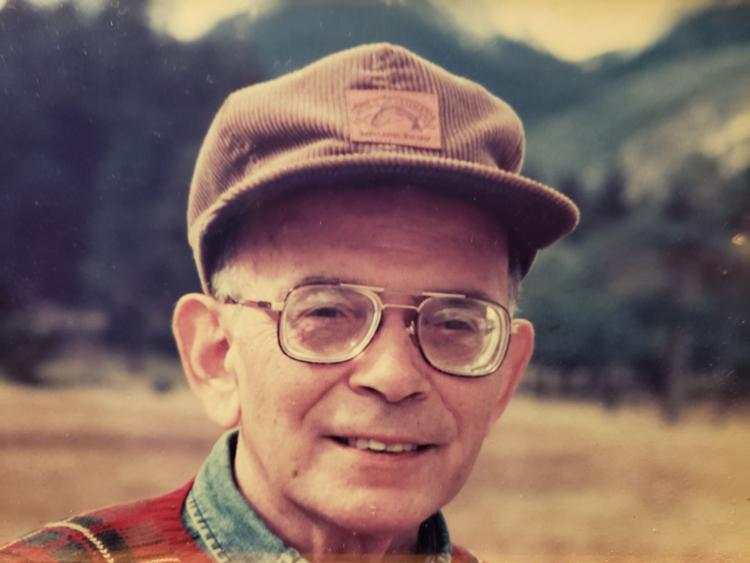 Richard John Pomeroy, "Dick," age 89, of Chagrin Falls, Ohio, passed away peacefully on February 24, 2019, with his children at his side. Dick was born in Lakewood, Ohio, on August 22, 1929, to Tillie (nee Italiener) and John Pomeroy. In addition to his parents, he is predeceased by his beloved wife of 57 years, Betty H. Pomeroy, "Betsy" (nee Houser). Dick and Betsy wed in 1957 and made their home in Lakewood, North Olmsted, and then Rocky River before retiring to Chagrin Falls. Together, they were the loving parents of three children and devoted grandparents to ten. Dick was a violinist who played in the Lakewood High School orchestra. He graduated from Lakewood High School in 1947, and studied business at Fenn College (now known as Cleveland State University). Following graduation, he worked for Willard Storage Battery and then the Nelson Stud Welding Division of TRW as Manager of Operations Services and Sales Administration.
Dick was an avid and talented gardener who created beautiful and serene spaces. In the 1970's he started running, regularly running at the Lorain YMCA during lunch breaks. His commitment to fitness and love of nature inspired his children to embrace running, cycling, hiking, skiing, canoeing and the outdoors. He loved music and reading, especially non-fiction biographies, history and politics. He loved classical music, musicals and bluegrass. Dick was a loyal follower of the Cleveland Browns, the Cavs and the Indians. Dick and Betsy were long-time members of West Shore Unitarian Church and active patrons of the Rocky River Public Library and later, the Geauga County Bainbridge Public Library. Dick was an exceptional provider who took care of his family—he gave his children invaluable experiences including music lessons, scouting, fishing, and vacations at Long Lake, Michigan. Dick and Betsy enjoyed traveling to Wales, England, Saskatchewan, the Canadian Rockies and the Colorado Rocky Mountains, and often visited Betsy's childhood home near Jackson, Ohio.
After the passing of his beloved wife, Betsy, in 2014, Dick found solace drinking coffee with "the guys" at the cafeteria of the Bainbridge Heinen's, and taking walks at Frohring Meadows Park.
Above all, Dick was a kind, gentle and humble man who loved his family and took delight in his children and grandchildren. Emphasis on education, achievement, and adventure led his three children to advanced degrees and careers in science, law and publishing. Dick is survived by his children, Dr. John (Marilyn) Pomeroy of Saskatoon, Canada, Catherine (Tom) Van Horne of Chagrin Falls, Ohio, and David (Barbara) Pomeroy of Longmont, Colorado. He is survived by grandchildren, Christopher (Lakshmi) Tucker of San Francisco, California, Andrew Tucker of Manchester, Connecticut, Emily Pomeroy of Ottawa, Canada, Rhiannon Pomeroy of Canmore, Canada, Caitlyn Pomeroy of Longmont, Colorado, Chloe Pomeroy of Longmont, Colorado, Rachel Pomeroy of Longmont, Colorado, Mollie Pomeroy of Longmont, Colorado, Caroline Pomeroy of Longmont, Colorado, and Evelyn Pomeroy of Longmont, Colorado. He is also survived by his dear brother, Jacques Pomeroy of Cleveland Heights, Ohio; and sister-in-law, Emma Houser of Jackson, Ohio.
Much gratitude and thanks to the caring providers of Cherished Companions and Cleveland Clinic Hospice who helped Dick so much through the final days of his life.
A Celebration of Life will be held on Saturday, March 9th at 10:00 A.M. at the Katydid Lodge, Frohring Meadows Park, 16780 Savage Road, Bainbridge Twp. Breakfast treats, coffee and tea will be served. Then, weather-permitting, all are invited to hike the path in Dick's honor. The paved path is approximately ¾ of a mile; good walking shoes and warm clothes are suggested. Memorial contributions in Richard Pomeroy's honor may be made to Friends of the Bainbridge Library, 17222 Snyder Rd., Chagrin Falls, OH 44023.
BETTY SUE WEISEL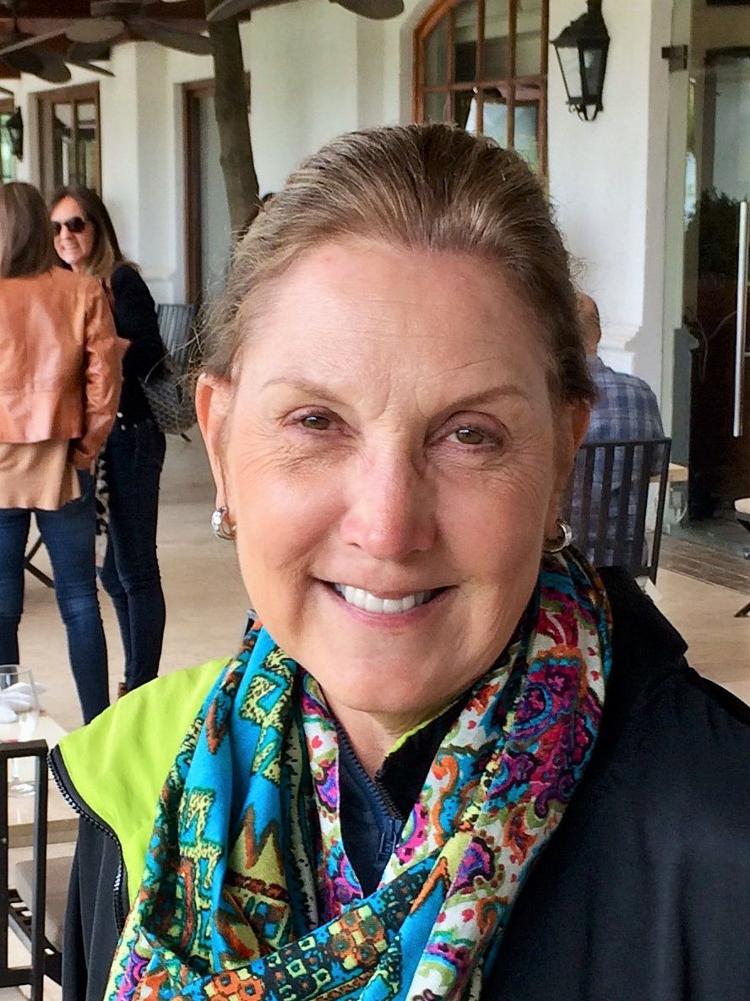 Betty Sue Weisel (Seabaugh), 69, of Bonita Springs, FL, & Chagrin Falls, OH, passed away on March 1, 2019, after a struggle with cancer. She died at her home in Chagrin Falls surrounded by her family.
Betty Sue Seabaugh was born in Cape Girardeau, MO, on February 4, 1950, to Edgar H. Seabaugh & Marie Lacy Seabaugh. She lived in Southern California and St. Louis, MO, before marrying Andrew W. Weisel and moving to Solon, OH. They have had a home in Chagrin Falls, OH, for the past 35 years. Betty had a bachelor's degree in education from Southeast Missouri State University in Cape Girardeau. She was a teacher, consultant to a textbook company publishing elementary reading & math books, and a tutor to elementary-age children. Education was important to her throughout her life.
Betty was preceded in death by her parents. She is survived by her husband, Andrew W. Weisel; her son, Christopher Weisel & his fiancée, Anne Kosnik; her son & daughter-in-law, Bennett & Lauren Weisel; and her sister & brother-in-law, Marsha & John Magill. She will be well remembered and missed by many more.
A memorial celebration will be held at 4:00 P.M., Saturday, March 9, 2019, at Barrington Golf Club, 350 North Aurora Rd., Aurora, OH 44202.
In lieu of flowers, memorials may be made to: Evans Scholars Foundation, Habitat for Humanity, or Reading Is Fundamental.