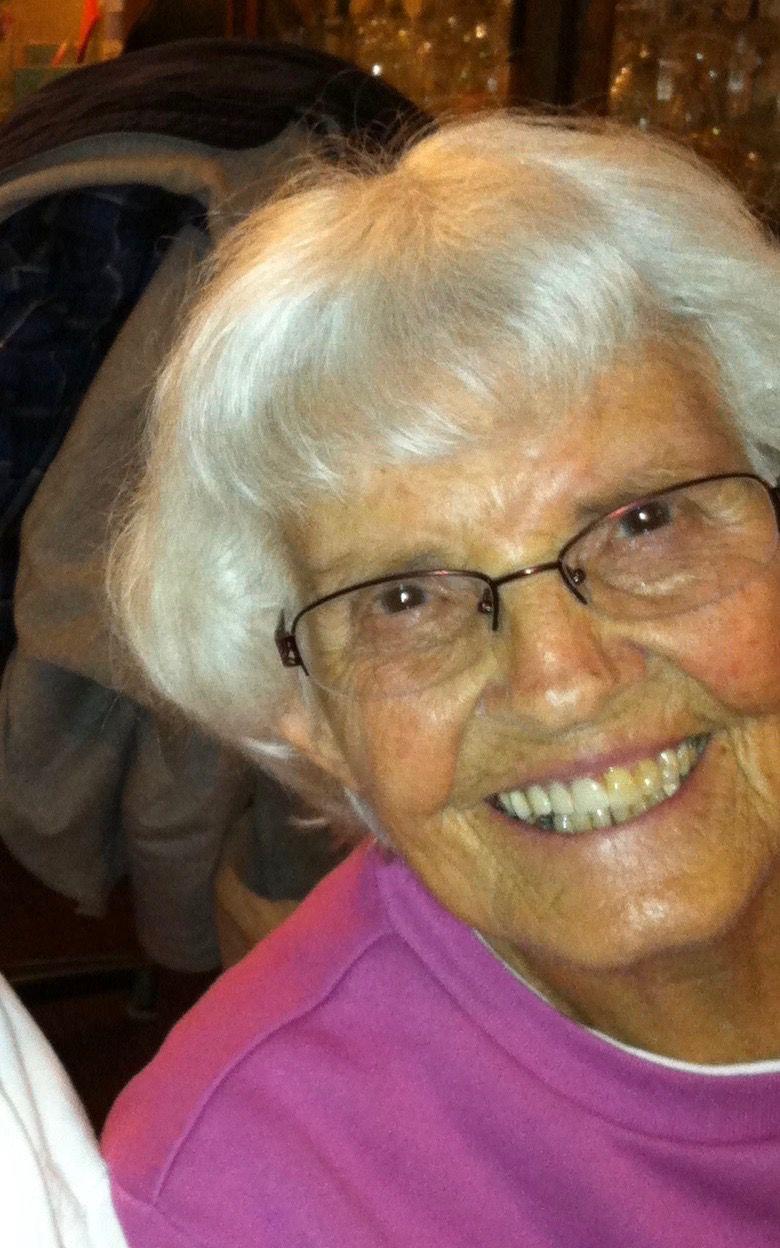 DOROTHY JEAN JACKSON
Dorothy Jean Jackson (nee Arndt), 95, of Chester and formerly of Maple Heights, died Jan. 23 at Cleveland Clinic.
A 1942 graduate of Brush High School, she married Warren Jackson on Dec. 24, 1945. He preceded her in death in August. Mrs. Jackson was a cashier at Sears & Roebuck for over 30 years, first in Southgate and then Randall Mall.
She enjoyed gardening, cutting the lawn, splitting firewood for their woodburner, crocheting and knitting, boating, swimming and being with her family and friends.
She is survived by her children, Linda (Frank) Hanzak, of Solon, Russell (Elizabeth) of St. Simons Island, Georgia, and Gregory (Jill) Jackson of Berea; grandchildren, Kristi (Jeff) Pakeltis, Kellie (Jeff) Hotz, and Michael Hanzak, Taylor, Tori and Juliette Jackson, and Christopher (Katie) Jackson; great-grandchildren, Brady and Bennett Hotz, Tommy and Leo Pakeltis, Piper Jackson and Norah Snyder, and a sister, Grace Landenberger.
In addition to her husband, she was preceded in death by her brother, Donald Arndt, and sister, Eva Aston.
A memorial will be held at a later date, to be announced. Donations may be made to Wounded Warrior or a charity of your choice.
LUELLA LADYGA
On Wednesday, January 15, 2020, Luella Ellen (Pynchon) Ladyga, loving daughter and mother of three children, passed away peacefully at the age of 79 in Longmont, Colorado, with her daughter by her side. Luella was born on November 23, 1940 in Northfield, Ohio, and is preceded in death by her parents, Jean and George Pynchon. She received her bachelor's degree from Ohio University and master's degrees from Akron University and Case Western Reserve University. She raised her three children in Chagrin Falls, Ohio, and is survived by her daughter Kelly Ladyga, and granddaughter Makenna Ladyga of Boulder, Colorado; her son, Marc Ladyga of Denver, Colorado; and her son Lee Ladyga and daughter-in-law Janet Ladyga of Wailuku, Hawaii.
Luella spent her adult life as a social worker, dedicated to treating the mentally ill with dignity and respect, helping abused children and finding forever homes for orphaned children. She worked in this capacity at both Windsor Hospital in Chagrin Falls and Marymount Hospital in Garfield Heights. Luella could light up a room with her vivacious personality and sense of humor, befriending even the most cantankerous person in no time. She was a fierce friend, always lending a helping hand to those in need and making people around her laugh with abandon. Her greatest role was "supermom" to her three kids, who treasured her for her positive outlook on life, sense of humor, willingness to try new things and curiosity for the world around her. Luella's great love of the outdoors and sense of adventure brought her to Colorado later in life where she spent time hiking, skiing, photographing nature, volunteering at local animal shelters and laughing and playing with her children and grandchild.
In lieu of funeral services, Luella wished to spend eternity in her beloved mountains of Colorado, where her ashes will be scattered by her children in a celebration of life next summer. To honor Luella's life work and many passions, her family asks that you consider donating in her name to Humane Society International or the National Alliance for Mental Illness.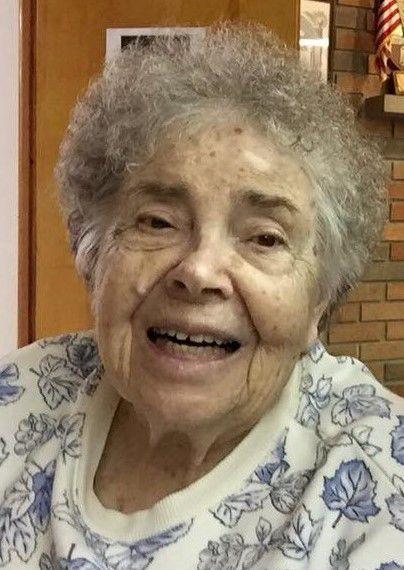 MURIEL MACK LAMPPERT
Muriel Mack Lamppert, 94, a long-time member of the Chagrin Falls community, died January 23rd following a short illness. Born on January 23, 1926 in Mount Kisco, New York, Muriel was the daughter of Faith (Butler) and Dr. George A. Mack, a dentist.
Muriel attended Middlebury College in Vermont. Following graduation in 1947, Muriel became a time-buyer for advertising agencies in New York City, commuting daily from Chappaqua on the NY Central Railway. Looking for career opportunities, Muriel moved to Cleveland in 1954 to work for Meldrum and Fewsmith. She lived in a co-op lakeside mansion, Elmhurst, where she met her future husband, John Stanley Lamppert. The couple married in 1956, living in Parma before moving to Chagrin Falls in 1959. Muriel and John quickly became active members of the Chagrin community. In the 1960s as a young mother, Muriel was active in the Chagrin Garden Club and the Chagrin Rec Center. Muriel went on to volunteer and serve on the Board of the Rec for over 50 years. She was also a founding member of the Chagrin League of Women Voters, eventually serving as the Ohio State Treasurer of the LWV.
Following the untimely death of her husband in 1972, Muriel declined her parents' request to move closer to them, electing instead to raise her children, Linda and David, in Chagrin. It was a decision she never regretted. After working initially at Church Women United of Cleveland, Muriel went on to work for The American Heart Association, eventually serving as their Director of Research and Professional Development. In retirement, Muriel continued her many volunteer activities. She served on a number of local commissions, volunteered as an AARP tax preparer, and was an active member of first The Federated Church and later Bainbridge Community UCC. Growing up, Muriel spent summers with her family on Cape Cod, where she developed a life-long love of the ocean. She also enjoyed world travel, gardening, knitting, bridge, the symphony, and cooking for family meals.
In addition to her children Linda (Lou Leslie) and David (Mary Anne), Muriel is survived by her grandchildren Faith and Jack Leslie and grandsons Jared, Chad, and Shawn Marn and their families. She was predeceased by her husband, parents, and sisters Ruth and Elizabeth.
The family is grateful to her dear caregivers Debbie and Josie, who allowed Muriel to stay in her beloved home following a stroke in 2011.
Friends will be received at the ST. JOHN FUNERAL HOME, 16381 Chillicothe Rd. (RT. 306), Chagrin Falls, 44023 on Friday, February 7 from 2-4 and 6-8 P.M. A Memorial Service will be held on Saturday, February 8, at BAINBRIDGE COMMUNITY UCC, 17751 Chillicothe Rd., Chagrin Falls, 44023, at 1:00 P.M. Light refreshments to follow. Interment at a later date. In lieu of flowers, the family requests donations to The Chagrin Valley Recreation Center or Bainbridge Community UCC.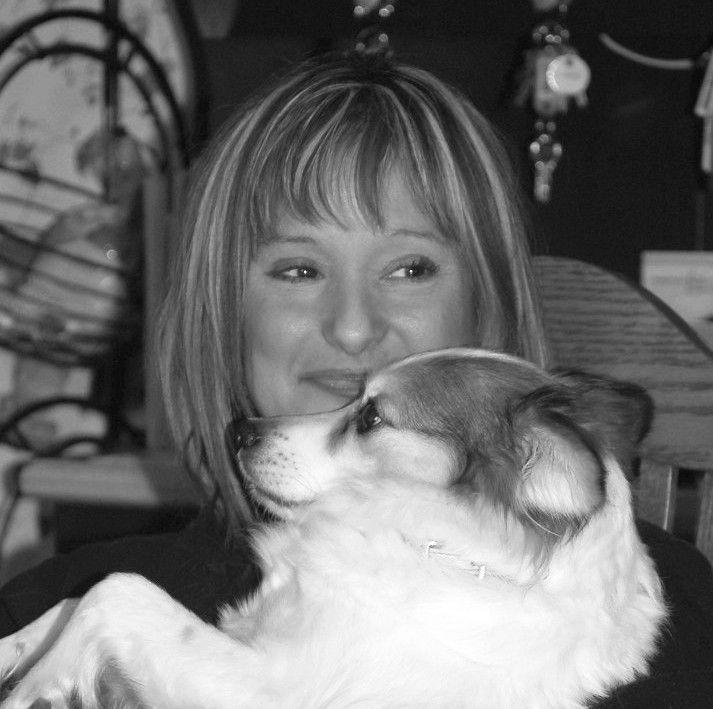 KIMBERLY MARIE SINGER
On Sunday, December 15th, 2019, Kimberly Marie Singer passed away suddenly at the age of 49. Kim was born May 7, 1970 in Mayfield, OH to Joan and Sandy (Shandor) Singer. She graduated from Kenston High School and owned a housecleaning business for over 30 years.
We knew Kimmy as friend, sister, daughter, and dog-mama. She lit up our hearts with her smile and contagious joy. To know Kim was to love Kim. She loved animals, children, walking in the park, getting to know her customers, laying in the sun, and making people laugh. She is survived by her dog Ammie, father Sandy, stepmother Peggy, sister Janeen, brother Michael and nephew Gavin.
A celebration of Kim's life will be held on March 21st, 2020 at 2 P.M. at Holbrook Hollows, 7250 Country Ln. Memorial donations can be mailed to Janeen Singer, 551 N. Pine St., Nevada City CA 95959 and condolences can be mailed to the family at 17145 Abbey Rd., Chagrin Falls, OH 44023.