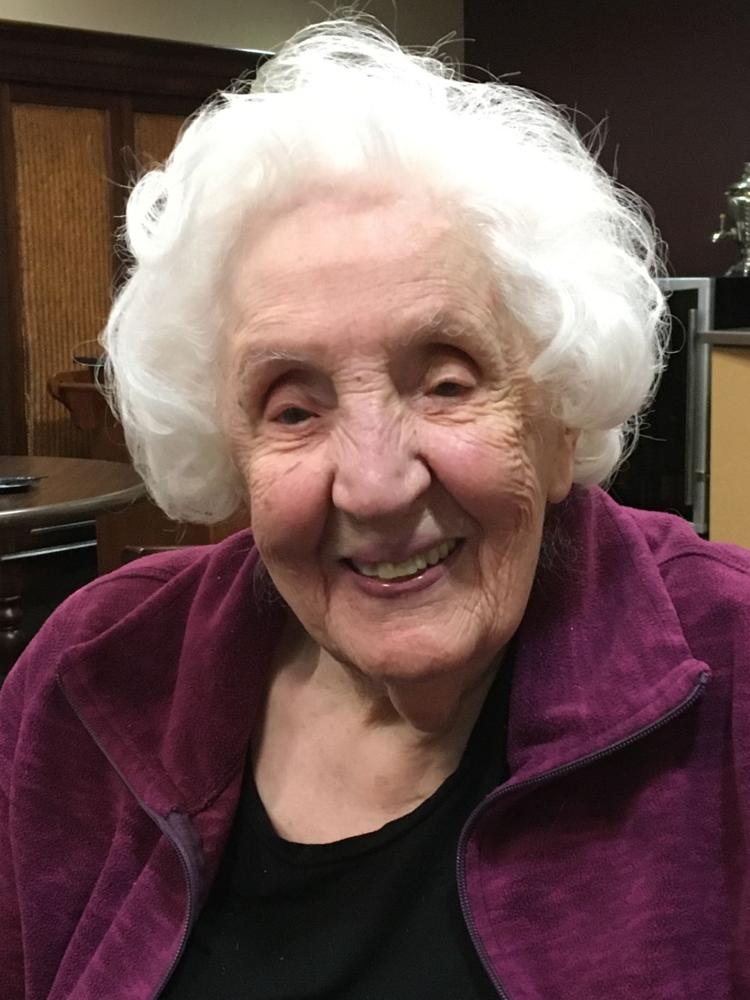 RETA HELEN BIEHLE ALDER
Reta Helen Biehle Alder passed away surrounded by family on March 27, 2020. Reta was predeceased by her beloved husband of 43 years Jonathan Raymond Alder; cherished mother of 6 children Jonathan (Bonnie), Janet (Raymond Marc), Mark (Pamela), Martha Jacobs (James), Katherine Spresser (Mark), and Beth Iorio (Clark); adored grandmother of 17 and great-grandmother of 16.
Born in and growing up in Parma, OH, Reta later lived in Orange Village, OH; Boston, MA; Gates Mills, OH; and Chagrin Falls, OH. Reta was predeceased by her parents, August Frederick and Mary Theresa Wessler Biehle, brother Frederick Biehle, and sister, Marie Biehle Scott.
Besides her wonderful marriage and devotion to her family, Reta was a passionate musician and actively involved in church music programs. At 11 years old, she began teaching piano and became a church organist at 16, which she continued to do over the next 21 years. With moves and changes in churches, she continued her music interests by directing church choirs, accompanying children's church musicals, substituting as church organist, and singing in choirs, the last of which she sang in until she was 92 years old. She and her husband Jon sang with the Cleveland Orchestra Chorus and participated in the Gates Mills Players for a few years. Reta was an active member in the Cecilian and Fortnightly musical groups, and the PEO Sisterhood.
After graduating from Parma Schaff High School, she majored in piano and received her Bachelor's degree from the Cleveland Institute of Music.
Reta traveled extensively with Jon on business trips and enjoyed many a family vacation camping in the family RV in national parks across the US, spending winter getaways at Great Harbour, and weeks at the family lodge and cabins in Combermere, Ontario, Canada.
A devoted mother and friend to all, she had a warm smile for everyone, always dwelling on the positive and goodness that she found in the world around her.
We thank the wonderful caregivers from Helen's Place and Home Instead who assisted with Reta's care over the last 4 years.
In lieu of flowers, donations can be made to the Chagrin Falls United Methodist Church or to one of the PEO Foundation Educational Projects supporting women's education, which can be made at www.peointernational.org.
A private family burial was held at Gates Mills North cemetery. A celebration of her life will be held this summer.
MARILYN YAXLEY BARTHOLOMEW
Marilyn Yaxley Bartholomew, 94, of Tampa, FL passed away peacefully March 19, 2020, widow of John E .Bartholomew of PA and Coral Springs, FL. She is survived by three daughters and their families: Nancy Sample and son Ben, his wife Jen and daughter Keira of CA; Patricia Newhart and children, Allison, her husband Race Miner and twin sons, Kyle and Ryan of FL, twins Brett and Scott Newhart and children Deven, Mason, and Avalynn of PA; and Rebecca Belanger, her husband, Norman of Tampa, FL, and her daughter Tara and husband Dr. Damian Caraballo and sons Damian Gabriel, Nathaniel John, and Luke Julian. Marilyn was the daughter of the late Daisy (Call) and Francis Yaxley and sister of the late Caroline (Mrs. Virgil) Taylor of Bainbridge, (Chagrin Falls) OH. She leaves behind the close families of nieces, Carol Malz, and Marion Howard and nephew, Richard Taylor. Carol Malz and Richard Taylor have preceded her in death.
Marilyn, a lifelong learner, acquired 3 degrees over 28 years from Kent State University, while teaching and caring for her family. Her career in Ohio, Florida, & Saudi Arabia included elementary teacher, guidance, family & mental health counselor, school psychologist, and exceptional student programs. Her most rewarding 4 years were teaching for the American Consulate's Dhahran Academy in Saudi Arabia while living in the Aramco Compound. That inspired her to become a world traveler. While circling the world 3 times, she explored all 7 continents and all 50 states. Her search for knowledge continued when she married John in 1973. Moving to Broward Co. Florida, she enrolled in classes at Nova and Florida Atlantic Universities and continued her career. After her husband's death in 1980, Marilyn also ran his company, Coral Springs Development, Inc. She eventually sold it to move closer to her daughter, Becky, in Tampa.
Marilyn was a member of Lake Magdalene United Methodist Church and the Friendship SS class. In 1994, she was a charter member of Learning in Retirement (now OLLI @ USF) and SNUG (computer group). She took many computer classes and coached beginners. She was the Yaxley family genealogist and helped start Genealogy SIG at USF. Over the years, she had been involved as a volunteer for OLLI with numerous committees, activities, historian, board member and classes for the USF senior programs. She also taught many "Life Story Writing" classes. Marilyn valued her OLLI friends, especially WOW (Writers of Wisdom), a group of life story writers who have continued to write together for many years.
Her love of the arts was fulfilled by serving as a head ambassador at Straz Preforming Arts Center for many years. An avid gardener, she was happiest when working with her orchids, plants, and landscape.
Funeral services will be determined at a later date due to the Corona Virus. This will be followed with a back to her roots memorial and burial beside her beloved John and her family in Bainbridge Twp., OH.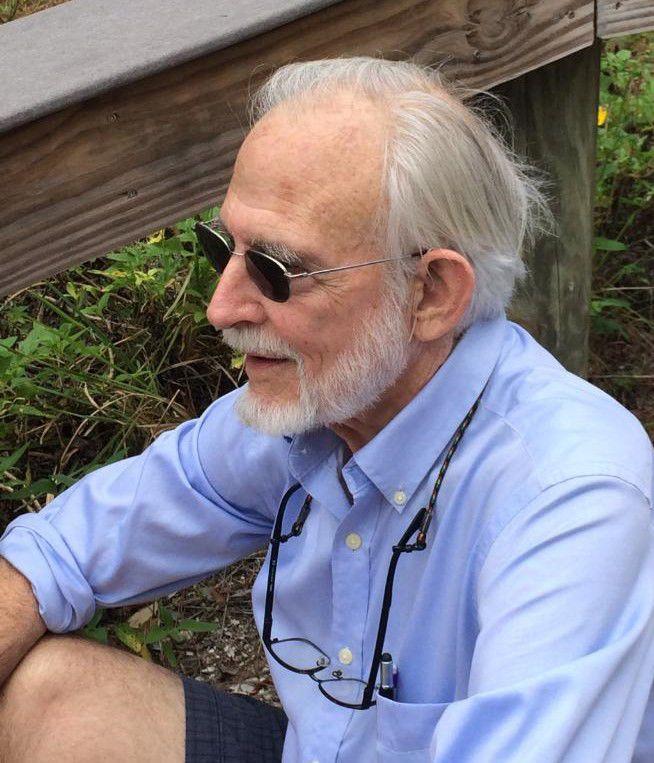 EDWARD TOTTERSON BARTLETT III
4/15/38 – 2/23/20
Ted Bartlett, 81, of Venice, FL, died at home Sunday, February 23, 2020 after a lengthy illness. A long-time resident of Chagrin Falls, OH and Hiram, OH, Ted was born April 15, 1938 in Cleveland, OH, and lived in Venice, FL for the past 13 years. Ted is survived by his wife Molly Collins Bartlett, their children and grandchildren: father to Chip Bartlett (Dil), stepfather to Lisa Gibbon (Dan Wells), Christopher Gibbon (Michelle), Benjamin Gibbon (Elise Waits), and Katherine Kaminski (Jason). He was a loving grandfather to Akash, Rangana and Kavishka Bartlett (Santa Ana, CA); Sam Meyer (Venice, FL); Keegan and Kaila Crosby (Seattle, WA); Maggie, Georgia and Alice Gibbon (Arlington, VA); and Kenna and Owen Kaminski (Longmont, CO). Ted is also survived by his twin sisters Cecilia Distad (Richard) and Betsy Saunders (Donald), both of Chagrin Falls, OH. He was preceded in death by his parents Edward T. Bartlett II and Florence Creech Bartlett.
Ted grew up in Cleveland Heights, OH, and attended Hawken School. He graduated Phillips Andover Academy, received his BS from Cornell U. (1960), and his PhD in Philosophy from the University of WA, Seattle. He was a tenured professor at Cleveland State University for 30 years, specializing in biomedical ethics and brain death. He was an adjunct professor at CWRU School of Medicine and served on the Bio Ethics Committee. In addition, Ted & Molly were leaders in the certified organic food movement in Ohio, establishing Silver Creek Farm, an organic farm in Hiram, OH, creating Ohio's first community-supported agriculture program and advocating for sustainable agriculture.
Private burial at Lake View Cemetery (Cleveland, OH) this summer.
Our family thanks Tidewell Hospice of Venice for their generous support and assistance. In Ted's memory, we recommend donations to Tidewell Hospice (www.tidewellhospice.org) or to Hawken School (www.hawken.edu).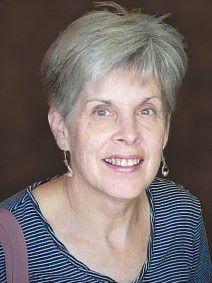 NANCY HARVEY
Nancy Harvey (nee Hitchcock), 71, of Chagrin Falls, passed peacefully into the arms of the Lord on March 26, 2020, after a courageous battle with lymphoma and related complications. Loved by many, friend to all, Nancy will be greatly missed by her family and throughout the community.
She was born on July 14, 1948, in Cleveland, and had been a Chagrin Falls resident for nearly 50 years. Raised in Mentor, Nancy graduated from Hathaway Brown in 1966. She earned a bachelor's degree in Early Childhood Education from Hillsdale College in 1970 and became a lifetime member of the Pi Beta Phi sorority. She taught elementary school in the Willoughby-Eastlake school system and at Hawken School. Nancy's passion was with the youngest learners, and she gradually moved from teaching 3rd grade to pre-school by the time of her retirement in 2007.
Nancy had a generous heart for children, and a special way of connecting with any child. She was an active and steadfast "Mimi" to four adoring grandchildren, and would make weekly visits to help care for them and enjoy their company. Mimi was known to keep a suitcase in her trunk, just in case she was needed to stay the night and help with her grandkids.
A faithful servant of the Lord, Nancy touched many lives with her selfless nature. She was an active member of Parkside Church and women's bible study. Nancy was active throughout the community, volunteering with many organizations. She was especially involved with The Children's Guild, helping to raise money for the benefit of children's charities through the creation and sale of hand-made treasures.
An avid quilter, gardener, and naturalist, Nancy enjoyed stitching and birding at home in Ohio, and spending time with her beloved dogs. She treasured her annual spring visits to Sanibel Island, FL, where she would watch butterflies and go shelling along the beaches. She also enjoyed the natural beauty of Lake Chautauqua. She was known to golf, or more often just chip and putt, with friends and family at the Kirtland Country Club, Chardon Lakes, and in Sanibel.
Nancy was preceded in death by her father Morley "Budge" Hitchcock. She is survived by her mother Elizabeth "Betty" Hitchcock of Mentor, sister Margaret "Peggy" Hitchcock of Bremerton, WA, son Douglas (Marcie) Harvey of Hudson, grandchildren Lucy, Ella, Calvin, and Violet Harvey of Hudson, and her King Charles cavalier spaniel Penny.
Private graveside services were held with the family at Evergreen Hill Cemetery. A public memorial will be held once circumstances allow for large gatherings and excessive hugging.
In lieu of flowers, the family asks that donations be made in Nancy's memory to The Children's Guild (www.childrensguildcleveland.org) and Parkside Church (www.parksidechurch.com).
Psalm 46, Philippians 4:4-9