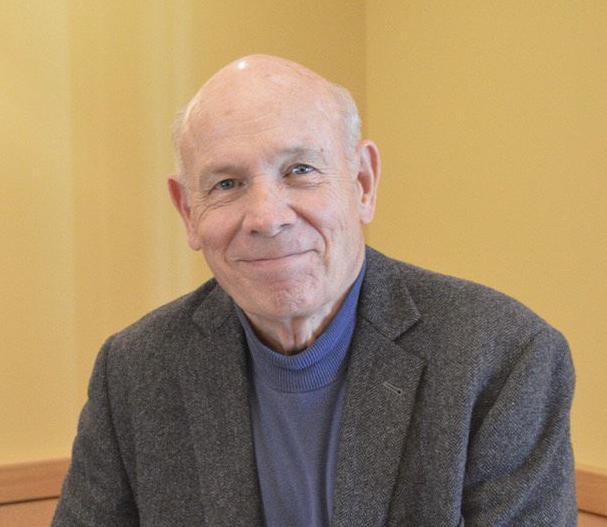 RICHARD SEBASTIAN
Richard (Dick) Sebastian died peacefully at the age of 82 on June 6th, 2020 in Chagrin Falls, Ohio after a long struggle with Parkinson's Disease. Dick was born in 1938 in Cleveland, Ohio. He was beloved by all for his mischievous humor, wit, and soft-spoken positivity. In his early life, he was an oral maxillofacial surgeon, but after he retired he was best known for his cartoons and animal portraits. These were gifts, given freely and lovingly to all.
He is survived by his loving wife of nearly 60 years, Susie, his children, Kris Sebastian (Alberto), Tom Sebastian (Lisa), and Molly Sebastian (Brian), and his four grandchildren, Liza, Beau, Gray, and Ava. In addition he is survived by his sister-in-law and brother-in-law, Lesley and Jeff Homans, of Chagrin Falls. Not to be forgotten and always by his side, his adored dog, Kitty.
In lieu of flowers, donations may be made in his name to Invictus Enterprises, a non-profit co-founded by Dick's daughter, Molly, to provide work readiness and job training to young people on the autism spectrum: www.weareinvictus.org/donate
ALAN H. COOK
Alan H. Cook, 89, of Chagrin Falls, Ohio, June 9, 2020. Beloved husband of Marjorie (Haskins) Cook. Dear father of Janice Swanson (Doug), Curtis Cook (Deborah) and Jennifer Forbush (Carl). Grandfather of Kirsten, Bryce, Kaitlyn Cook, and Ryan, Aaron Forbush. Brother of Nancy Hughes. Brother-in-law, cousin, uncle, great uncle, and friend to many. Born in Cleveland, Ohio, the son of the late Albert and Helen Cook, he was raised in Cleveland and moved to Chagrin Falls in 1959. Alan graduated from John Adams High School (Cleveland) and was a member of the 83rd Infantry Division of the US Army Reserves, Ft. Knox Kentucky, 1951-1954. He married Marjorie Haskins on June 25, 1955 in Bainbridge, Ohio. They would have celebrated 65 years of marriage this year.
He worked for The Ohio Bell Telephone Company as well as established his own business, The Wood Loft. He enjoyed designing, building and finishing furniture. He built exquisite model trucks and cars and enjoyed the world of trains, to include a model train set-up at home. Alan enjoyed music of all kinds, and was known to listen to classical music as he was working in his shop. He and wife Marjorie, enjoyed building, displaying wooden products at craft shows. They also enjoyed monthly gatherings with friends to play pinochle and host picnics over the years. They were past members of The Akron Civic Theatre Organ Guild. The family wishes to thank all those who cared for and supported Alan over the years in all aspects of life.
A celebration of life will be held at a later date. In lieu of flowers, donations can be made to Geauga Humane Society Rescue Village, 15463 Chillicothe Rd., Russell Twp., OH 44072.
Arrangements by Stroud~Lawrence Funeral Home. Family and friends may visit www.stroudlawrence.com for online condolences or send to Stroud Lawrence, 200 Industrial Pkwy., Chagrin Falls, OH 44022.
SUSAN (JONES) FINLEY
Susan (Jones) Finley of Chagrin Falls Township, Ohio, on June 9, 2020.
Beloved wife of John Finley. Loving mother to Diana, Bonnie, and Thomas (Megan). Grandmother to Katherine, Aurora, and Lucas.
Born from humble beginnings in New Jersey in 1944, Sue graduated valedictorian of her high school. She received a scholarship to Duke University, where she earned a degree in mathematics. She subsequently began her actuarial career at Prudential Insurance in Newark, New Jersey.
There, she met her lifelong companion and husband of 52 years, fellow actuary John Finley. After starting her family, she dedicated her life to raising her children, in whom she instilled a lifelong love of learning. They soon moved to Chagrin Falls, where they lived for over 46 years.
An avid environmentalist, Sue was a founding member of the Chagrin Valley Recycling Center in the early '80s. She maintained a beautiful garden throughout her life. Many of her hostas were propagated to the gardens of her children, friends, and neighbors.
A private burial was held on Monday, June 15. A memorial service will be scheduled at a later date. Please sign Tribute Wall at: murphyfamilyfuneralhome.com
THOMAS J. KECO
Thomas J. Keco, age 76, of Bainbridge Township, passed away June 13th. Loving husband of Joy (nee Mason); precious father of the late Robert Joseph; brother of Patricia Peddie (Roger); son of the late Peter and Ruth Keco.
Thomas was a proud and dedicated member of the Cleveland Fire Department as well as an Army veteran.
The family asks that donations be made to the Geauga County Dog Warden, 12513 Merritt Dr., Chardon, OH 44024. The family will receive friends at the MURPHY FUNERAL HOME, 95 S. FRANKLIN ST., CHAGRIN FALLS THURSDAY, JUNE 18 FROM 4 TO 7 P.M. Interment Private. Order flowers and sign Tribute Wall at: murphyfamilyfuneralhome.com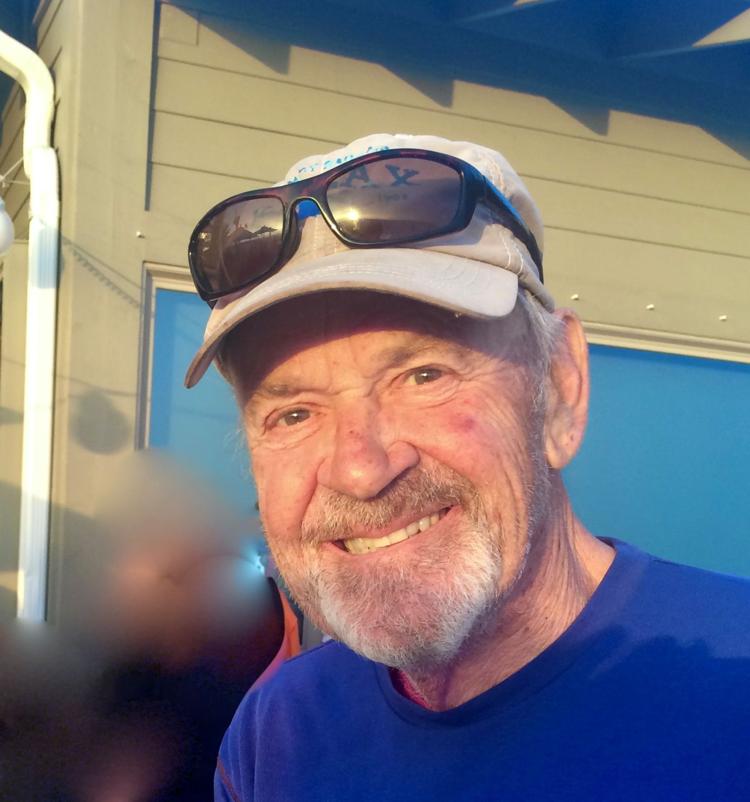 HENRY B. "HANK" SPILMAN
Henry B. Spilman, age 84, of Chagrin Falls. Beloved husband of Darci (Hecker) for 35 years; loving father of Thomas (Kristin), Laura (Sean) Tyrrell, Randy (deceased), Lee (Heather), and Jack; dearest grandfather of Will, Delia, Nick and Olivia; dear brother of Landon (Betty Sue) Spilman. Undergraduate of American University and MBA from University of Michigan. Veteran, U.S. Army.
He will be remembered by his wife and children as an amazing husband and father who gave them unconditional love and support. They all credit him for the people that they have become. Hank always knew what to say. He brought a wisdom paired with an amazingly sharp wit and sense of humor to life. He had an overwhelming pride, trust, and support in his children's decisions; a trust that would foster a confidence and drive to do right.
Dad, Hank, Mr. Spilman, Coach, speaking on behalf of all of those who knew you, you made the world a better place. Memories of you and your impact on this world live on in more than just your family.
In lieu of flowers, the family suggests contributions to The Cleveland Baseball Federation (cbfkids.org) in memory of Hank Spilman who instilled a love of sports and healthy competition to his children and the numerous kids that he coached. A private family service will be held to celebrate his life.