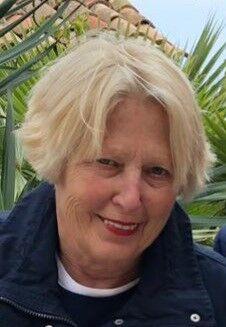 SIEGLINDE S. BERNS
Sieglinde S. Berns (nee Fischer, known as "Siggi"), age 75, of Moreland Hills, passed away July 14, 2020. Beloved wife of Maurice Sr. for 50 years; loving mother of Maurice (Agnes) and Brendon; dearest grandmother of Maxence and Anais. She is survived by her three sisters - Hedwig, Maria, Helga – and brother Karl-Heinz, all residing in Germany; and has now joined her late brother Walter in a place of peace.
Along with her husband Maurice, Siggi was a devoted and long-standing member of St. Joan of Arc Parish, where Siggi taught PSR for more than 30 years. She was also known for her deep dedication to the 12 step recovery community. Siggi worked for many years side-by-side with Maurice in their family businesses, with a commitment, passion and energy that tremendously impressed all around her, right up until her last days. Siggi enjoyed travelling the world, and when home, working in the garden.
Due to COVID-19, all arrangements and services will be private. A celebration of life will be held at a later date, when all can safely gather and share fond memories of Siggi. In memory of Siggi, contributions to Our Lady of Lourdes (21281 Chardon Road, Euclid OH 44117) or The Lantern Center for Recovery (12160 Triskett Road, Cleveland OH 44111) would be greatly appreciated. (St. John Funeral Home of Bainbridge Twp.,440-708-1855).

CURTIS DEAN DAVIES
June 8, 1963-July 11, 2020
Curtis Dean Davies, age 57, passed away suddenly and unexpectedly from natural causes at his home in Dorr, Michigan. We will miss our dear brother, father, son, and uncle.
Born in Kaiserslautern, Germany to David and Helga Davies, Curtis grew up in Chardon, Ohio where he loved to spend his days at Bass Lake and especially, "The Bear Caves." He enjoyed playing golf and chess, and was an undefeated, amateur kick-boxer during his college years. Curtis always had a great sense of humor and enjoyed spending time and having conversations with family and friends.
A 1981 graduate of Chardon High School, Curtis went on to earn his bachelor's degree in Science Welding Engineering from Ohio State University. He specialized in welding and robotics, where he worked for such companies as Tecnomatix as an Engineering Manager on the Maglev Project, Hydro Automotive Structures as a Welding Group Manager, and Benteler Ind. as the Senior Welding Engineer. In 2010, he formed his own company Weld1Good, LLC where he became the Director of Engineering and a consultant in his field of expertise. Curtis is survived by his former wife, Donna; his son, Kyle Davies, of Jenison, Michigan; his daughter, Jennifer Davies of Columbus, Ohio; his mother, Helga C. Davies of Chardon; his father's wife, Maria Davies of Gates Mills; his brother, Michael (Angie) Davies of Eagle, Idaho; and his sister, Rebecca (Tom) Cole of Chardon. He also is leaving behind his aunt, his cousins, one nephew, and many nieces.
Curtis was preceded in death earlier this year by his father, David R. Davies, on April 2. Others who passed before him are his grandparents, Jessie E. and Ralph Davies; his grandparents Charlotte and Otto Scharnweber; and his uncle, Ervin Davies.
Memorial Services will be held outside at Bass Lake Preserve located at 11445 Lakeview Drive Chardon, Ohio, 44024, on Sunday, August 9, 2020. Family and friends will be received from 2:00 pm - 4:00 pm, with memorial services immediately following after. We ask that you please bring your own chair and have an umbrella in case of rainy weather. Covid - 19 social distancing guidelines will be observed. For those who would like to come, but feel more comfortable staying in their vehicle, drive up condolences will be available.
Cards of condolence can be sent to: The Davies - Cole Family, P.O. Box 334 Chardon, Ohio 44024. To ensure delivery of flowers for the day of service, orders are being taken by: Flowers By Emily at www.flowersbyemily.net or call 440-632-8056.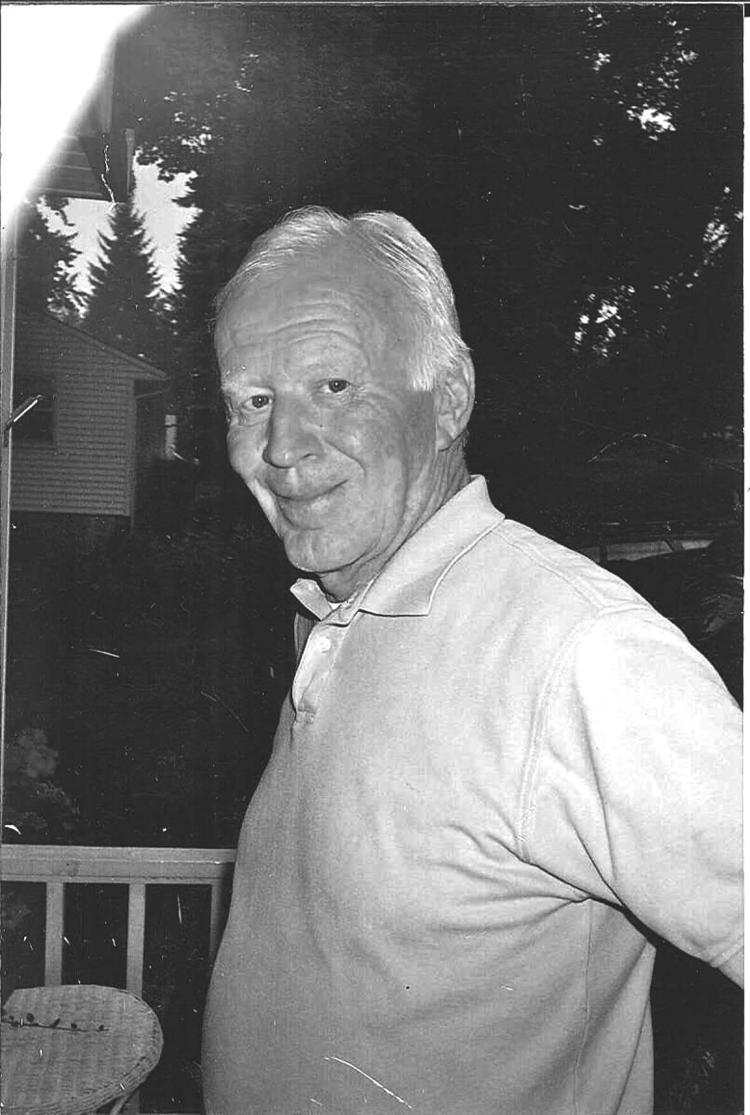 DICK "DUGAN" GABRIEL
August 7 – July 3, 2020
Dick passed away peacefully in his home in Macedonia with his beloved dog by his side. He had been battling many health issues for seven years, but succumbed to vascular dementia.
He was raised in Solon, but always had a special fondness for Chagrin. As a young adult he made many lasting friendships there and became known as "Dugan" to many. Dick was loving, hardworking, loyal and loved tradition. He had a very dry sense of humor. He was always "up" for a party and loved to entertain.
Dick graduated from John Carroll University, married, and began a career in distribution, leading to his thirty year career with May Department Stores. He truly enjoyed his job and the friends he made there.
He and his wife of 54 years, JoAnne (nee Laughlin) lived in many homes of diverse style and age. His appreciation of old architecture, distinctive interiors, and beautiful landscaping was reflected in these homes. He took great pride in his home improvement and landscaping achievements. His home was his castle. An avid antique collector, he had a great sense of style and an eye for detail.
Dick was really a "dog guy." He even brought one home in the loaded station wagon from a family vacation in Nantucket. He loved them all, but his golden retrievers were his favorites.
Dick's two sons, Todd (deceased) and Jonathan (Chelsey) would remember their dad as a loving "all bark and no bite" kind of guy. He loved to provide for them and spoiled them often. He was the cool dad that made a BMX trail in the woods, took you to KISS concerts, beer can shows, and paid for college.
Jonathan's beautiful daughters, Marley and Maddie were so loved by Dick, although sometimes Grampy became known as Grumpy. He enjoyed watching them do all those "cute" girly things as they grew up.
If Dick had parting advice, it would be … kiss your spouse, hug you dog, pour a tall one, and enjoy life.
A donation in Dick's memory could be made to any animal shelter of your choice. Graveside services will be private. Arrangements made by the Spear Mulqueeny Funeral Home, Painesville, Ohio.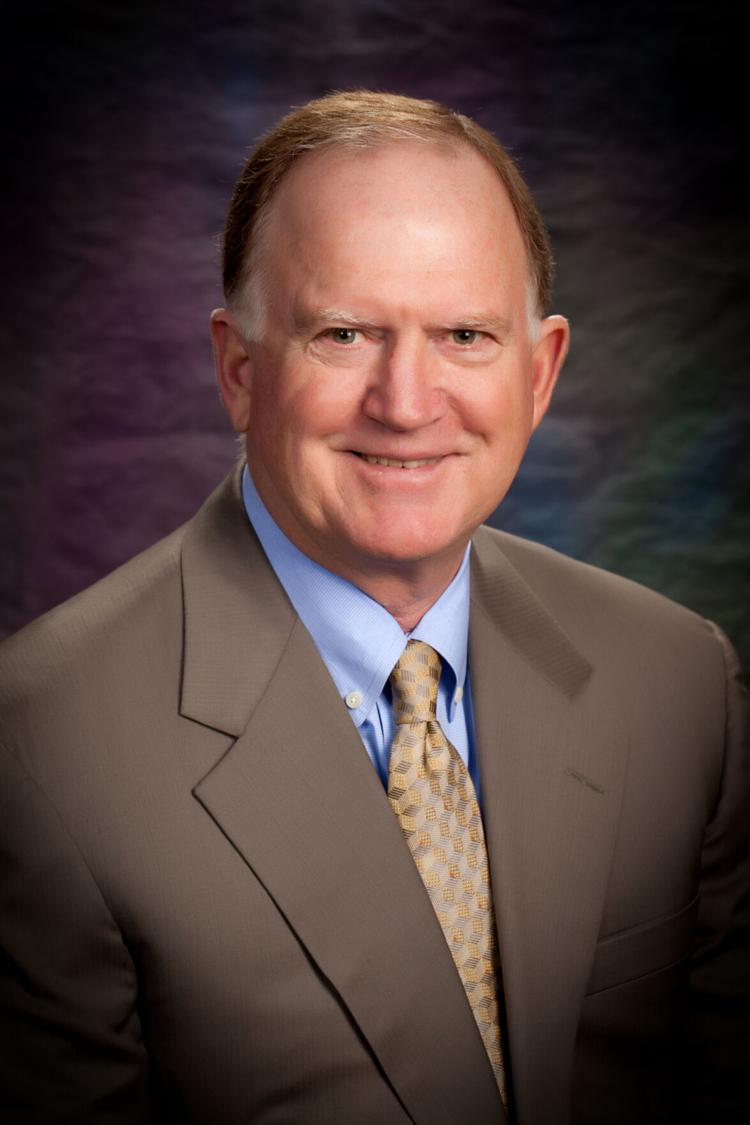 JEFFREY BROWNELL GRAVES
Jeffrey B. Graves, age 72, passed away peacefully on July 12, 2020, after his year-long battle with cancer. He was surrounded by his loving family. Beloved husband and best friend for 50 years of Mary (nee Sedlak); loving and very proud father of Colleen (Alex) Bagne, Kara (Alan) Ashby and Meghan (Bill) Laws, cherished grandfather of Madeline and Kaitlin Ashby, James, Jack, Josephine and Julia Bagne, Abigail, Griffin and Emmaline Laws; dear brother of Katherine (Vic) Clark and brother-in-law of Karen Graves; uncle to many nieces and nephews. He was preceded in death by his parents William Griffin and Mary Elise Graves and brother William Griffin Graves III.
Jeff was a loving husband, father, grandfather, son, brother, uncle and friend. His love of family defined Jeff's life. He was very proud of his family and their accomplishments. Jeff cherished every moment spent with his family – from birthdays to holidays to watching sporting events. Jeff lived by his company's guiding principles of faith, family and profession. He devoted more than forty eight years to Sedlak Supply Chain Consultants. As a principal owner and president, he was respected in his field and a mentor to all. Jeff was always a patient gentleman and a man of integrity. He gave 100% to everything he did. One of his greatest strengths was his ability to listen which made him such a great leader.
Not only was Jeff a successful businessman, he was an outdoor enthusiast who lived life to the fullest. He was an avid fisherman, a seasoned golfer, a carpenter extraordinaire, and a captain of the seas. One of his greatest joys was to take his nine grandchildren out on his boat to fish.
Jeff had an endless curiosity about life and was passionate about learning. His gentle, fun-loving, and giving personality touched so many people in so many ways. Jeff has been an inspiration to all and he will forever live in the hearts and minds of those who knew him.
In lieu of flowers, contributions may be made in Jeff's name to Christ Child Society of Cleveland, www.christchildsocietycleveland.org or National Christ Child Society, www.nationalchristchild.org. A private Mass of Christian burial will be held at St. Joan of Arc Parish. The family will plan a Memorial service to honor Jeff at a later date.
BARBARA L. MOORE
Barbara L. Moore, age 65, of Solon, passed away July 14, 2020. Barbara was the daughter of Russell and Arline Moore (both deceased); cousin of Dan (Mary) Miller and Susan Miller.
She graduated from Chagrin Falls High School and went on to attend Northwood Institute in Michigan. Upon graduating, Barbara enjoyed a career as an activities director for nursing homes. She enjoyed life and loved spending time with her family at holiday events, birthdays and special occasions. Her mother was a teacher in Chagrin Falls and Barbara loved going to school and helping her mom. She also enjoyed traveling, especially with her mom, to Cape Cod in the summers and Arizona in the winters. Barbara was always known as a sweet and kind woman who adored her cats. She was a member of the United Methodist Church in Chagrin Falls.
Services for Barbara were privately held. In her memory, donations are suggested to Rescue Village, 15463 Chillicothe Rd., Novelty, OH 44072. Please sign Tribute Wall at: murphyfamilyfuneralhome.com
MARY "BROOKE" STEINLE
Mary "Brooke" Steinle, age 77 of Rehoboth Beach, DE and formerly of Pawcatuck, CT, passed away peacefully on Thursday, July 9, 2020, at Beebe Hospital, in Lewes, DE. She was born on February 24, 1943 in Philadelphia, PA, daughter of the late Charles A. Jr. and Laura Lee Owens. Brooke was the granddaughter of the late Charles Allen Sr. and Mattie Byrne Payne Owens of Wilmington, DE and the late Dr. Roy Franklin Corley and Henrietta Palmer Bailey of Smyrna, DE. Dr. Corley was Lieutenant Governor in the 1930s.
Brooke attended primary, junior high, and high school in Chagrin Falls, OH, graduating in 1961. She received an Associate's Degree in Liberal Arts from Stratford College, Danville, VA, in 1963. Brooke worked in Human Resources for most of her career in Delaware and Connecticut. She retired from Connecticut College in New London, CT in 1996, where she was the International Students' Advisor, Coordinator of Services to Students with Disabilities, and the Assistant Director of the Writing Center.
From the age of 9 or so, Brooke would accompany a dear family friend, Gini Laurie, to the polio unit at the Cleveland Clinic, in Cleveland, OH. Gini lost three siblings to polio when they were children and because of this, she devoted time to the patients at the clinic and happily took her young charge, Brooke, with her. Mrs. Laurie established a small magazine for those leaving the clinic to keep everyone in touch. Brooke made several friends there and would go to the Laurie's house where Gini and her husband, Joe, would entertain those with polio and other problems that had caused them to lose the ability to use their limbs, or the ability to breathe properly due to paralysis of their diaphragms. Even though the patients had graduated from their cumbersome iron lungs, some of them had portable iron lungs to use. Brooke, Gini, and other volunteers would take the people in attendance into the Laurie's backyard swimming pool where they could move about a bit in the water. When she graduated from Stratford College, Gini hired Brooke to assist her with what had become the Toomey J Gazette. She and Gini compiled articles and stories (mostly contributed by the paraplegics, quadriplegics, or others with similar disabilities), and printed the magazine at the Laurie's home. Gini and Joe were her parents' dear friends in Chagrin Falls, and Brooke thought of them as her "second set of parents."
Brooke was an active member of the Village Improvement Association (VIA) in Rehoboth Beach, DE from 2002 through 2011. She was also a member of the Rehoboth Art League (RAL) and the Rehoboth Bay Sailing Association (RBSA). Previously, Brooke was an active member of The Lutheran Church of Our Savior (LCOS) in Rehoboth Beach, where she was instrumental in establishing the ESL (English as a Second Language) program. She belonged to several bridge clubs and book clubs, which she thoroughly enjoyed. Brooke was also an active member of several civic organizations, such as the Stonington Junior Women's Club (where she received an award for outstanding new member her first year and Woman of the Year her second year) and the Southeastern CT Child and Family Services Organization, while living in Connecticut for 30 years. She was active in both of her children's PTA's throughout their primary and high school years, as well as Sports Booster Club when they were in high school. She loved animals, especially her loyal canine companion, Bear.
Brooke was diagnosed with T-Cell LGL (Large Granular Leukemia) with Neutropenia/Anemia, a rare type of leukemia, in 2007. She spent 3 months in 2007 receiving blood transfusions; again for 2 months in 2008 and for 5 months in 2014. Dr. Srihari Peri, her oncologist, recommended a clinical trial at the National Institutes for Health (NIH) in Bethesda, MD in the fall of 2014. Although her type of leukemia would never go into remission, the Campath treatment with this trial did bring her counts into positive readings.
Above all, Brooke cherished time spent with those she held most dear. She was a loving and devoted wife, mother, grandmother, sister, aunt, and friend who was loved by many and will be fondly remembered by all who knew her.
Brooke is survived by her beloved husband of 53 years, Frederick Richard "Dick" Steinle of Rehoboth Beach, DE; her son, Rick Steinle (Pamela) of Pittsburgh, PA; her daughter, Molly Kristofak of West Hartford, CT; her grandchildren: Brett Steinle of Pittsburgh, PA, Charlie Kristofak, and Megan Kristofak, both of West Hartford, CT; her sister, Lee Wiley (Larry) of Chagrin Falls, OH; her brother-in-law, Alan Steinle (Larraine) of Wilmington, DE; several nieces, nephews, grand nieces and nephews, and great-grand nephews; and her dearest friends, Vicki and Steve Beshore of Norfolk, VA.
All services will be private. Arrangements are being handled by Parsell Funeral Homes and Crematorium, Atkins-Lodge Chapel, Lewes, DE.
In lieu of flowers, the family suggests contributions in Brooke's memory to the American Cancer Society for Leukemia Research: PO Box 22478, Oklahoma City, OK 73123.
Please visit Brooke's Life Memorial Webpage and sign her online guestbook at www.parsellfuneralhomes.com.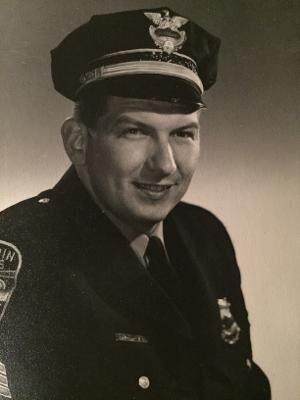 FRANK J. SWANEK
Frank J. Swanek, age 85, of Chagrin Falls passed away peacefully on July 9, 2020. Beloved husband of the late Marlene. Loving father of Frank (Jennifer), Christopher (Terrie), and Renee. Dear grandfather of Will, James, Sarah, Megan, and Sarah. Brother of Richard and Carol Seneff.
Frank retired as Police Chief in Moreland Hills and formally rose to the rank of Captain with the Chagrin Falls Police Department.
A Memorial Service will be announced at a later date. Interment is private. Arrangements by Stroud-Lawrence Funeral Home Chagrin Falls, OH. www.stroudlawrence.com