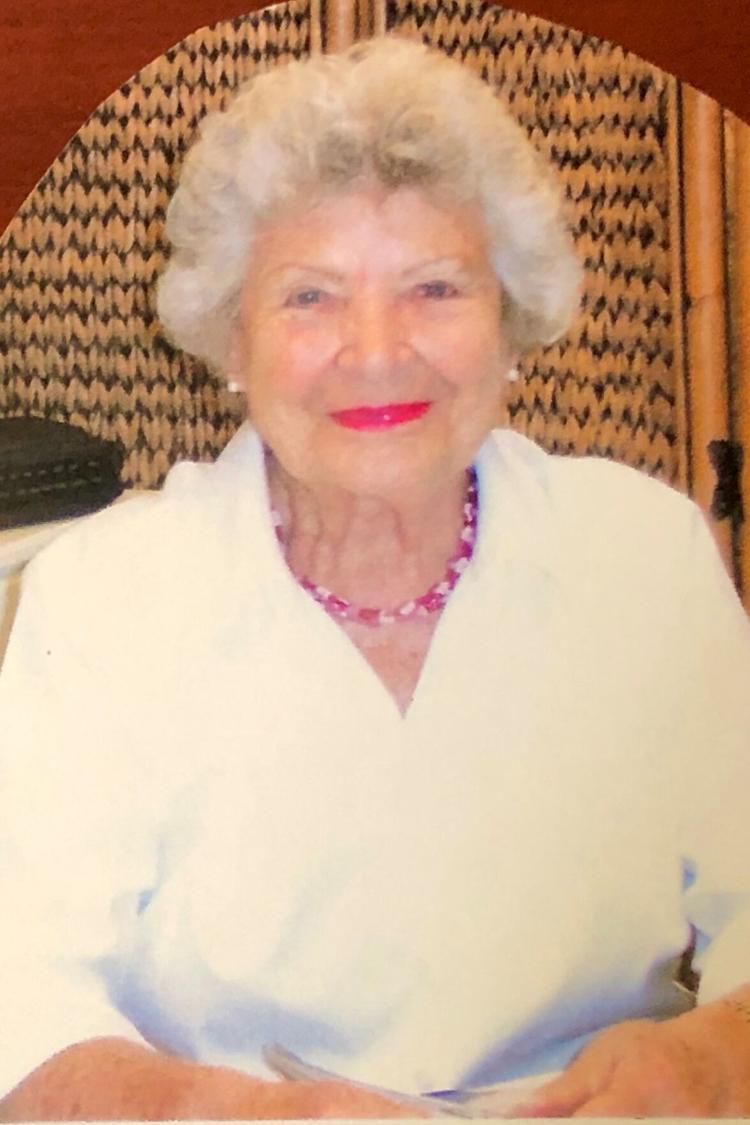 MARGARET SHIRLEY ARDILL (nee Darker)
It is with heavy hearts that we share the passing of our mother, Margaret Ardill of Chagrin Falls, OH on Monday, August 31st, in her 98th year.
A native of the Eastern Townships of Quebec, Margaret graduated from Macdonald College (McGill) and taught school in Montreal before marrying her beloved husband of almost fifty-six years, the late Gerald, following his discharge from the Royal Navy Fleet Air Arm at the end of the Second World War.
She was the loving mother of Ian (Hanica), David (Joanne) and Stephen (Kelly Anne), grandmother of seven – Matthew, Natasha, Nicholas, Jordan, Kyle, Paige and Griffin – and great-grandmother of Alexis.
After years spent traveling the world with Gerry's work, Margaret and Gerry finally settled in Chagrin Falls in 1984, where they would live out their retirement in a wonderfully welcoming community, surrounded by many friends.
Margaret was a devoted member of St. Martin's Episcopal Church for over thirty-six years, serving on the Altar Guild, the Calling Committee and on the Bookshop Committee. She worked on the Decorating Committee of The Sassy Cat for many years and, with her husband, delivered Meals on Wheels. She was a thirty-year volunteer and Coordinator of Volunteers for the American Red Cross Bloodmobile and she was a long-time member of the Chagrin Valley Woman's Club and the Cat's Den Garden Club. In 2010, Margaret was honored as the Community Volunteer of the Year.
A passionate reader and bridge player, Margaret was happiest when she was digging in her garden.
Margaret's love of life, her family and her friends and her generosity to those less fortunate will always be remembered. We love you, Mom, and we'll miss you.
As was always her way, a few comments from Mom, who never let an opportunity slip by to have the last word!
"Our boys tell me that I am tough, feisty, opinionated and independent and I am fiercely proud of our children. I had to be all those things to survive the Great Depression and the terrible, proud years of World War II, and I feel so privileged to be one of the last survivors of The Greatest Generation."
In lieu of flowers, donations in Margaret's memory would be gratefully received by St. Martin's Episcopal Church, Chagrin Falls, Ohio.
A celebration of Margaret's life will be scheduled at a future date. Arrangements by Stroud-Lawrence Funeral Home Chagrin Falls, OH.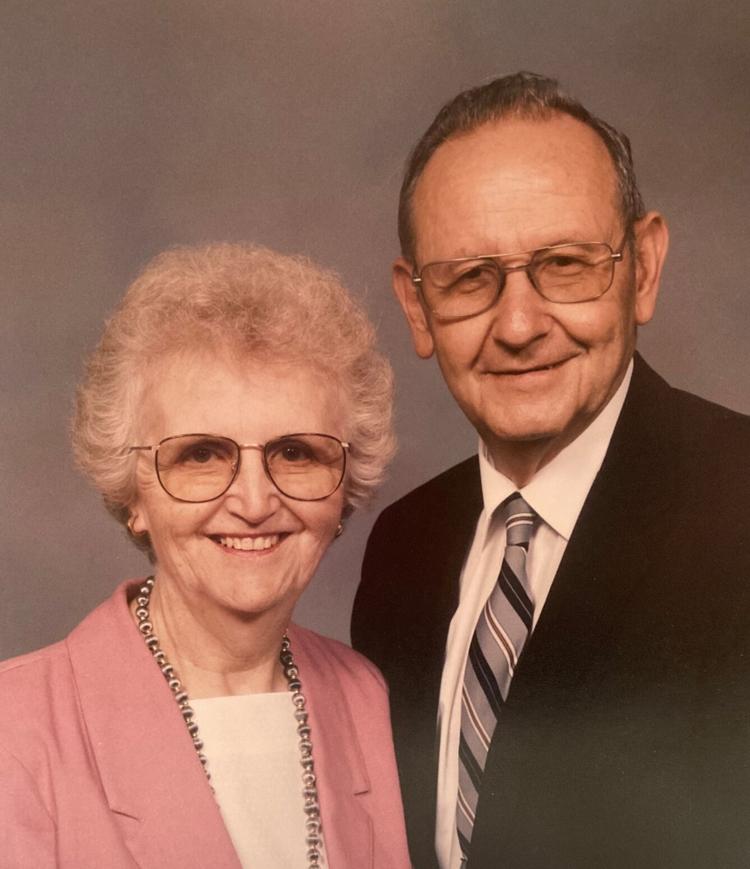 RUTH ELLEN NEFF DANIELS
Ruth Ellen Neff Daniels, age 94, passed away peacefully on September 12, 2020 at Ohman Family Living at Holly, Newbury, OH. She was born January 29, 1926 in Detroit, MI to Arthur and Ruth Neff. She graduated from Grosse Pointe South High School in 1944. Following many Neffs before her, including her father, she graduated from the College of Wooster in 1948 with a major in Sociology and returned to the Detroit area to work at Hudson Motor Company. She met Charles M. Daniels, Jr. and accepted his marriage proposal four days later. They were married in 1951 and lived in Lincoln Park, MI until 1969 when they relocated to Chagrin Falls, OH. Ruth's happiness was rooted in raising her three girls. She supported their school activities and Girl Scouts. She was an active member of The Federated Church for nearly 50 years.
Ruth focused her time and energy on others. She was a warm and welcoming person. She always remembered people on their birthdays and honored them by sending a birthday card. Ruth was active in the Tuesday Morning Ladies bowling league until she was 90 and was known as the "Candy Lady" delivering sweets to the bowlers. Ruth was also well-known for her pies. She won first-place for a blueberry pie she entered in a pie contest during the Blossom Time Festival in Chagrin Falls. She enjoyed sharing her delicious baked goods with family and friends. Ruth's greatest attributes were her dependability and listening ear; she was a great support to many, young and old alike.
Ruth was preceded in death by her parents; her sister, Jean; her husband, Charlie; and her son, David. She is survived by her brother, Arthur Neff, Jr.; daughters Carol Marcinek, Susan Daniels, and Nancy Johnson; sons-in-law, Robert Marcinek and Jim Johnson; grandchildren, Lauren Marcinek, Kim Johnson Rysell, Christopher Ging, Daniel Marcinek, and Jennifer Ging; and great-grandchildren, Charlotte Anne and Natalia Ruthellen Rysell. Charlotte and Natalia were particular lights in Ruth's life bringing her a source of joy each time she spent time with them. Ruth is also survived by nieces and nephews and many Neff cousins across the country whom she spent time with during biennial Reunions since 1979.
A graveside service will be held at Knollwood Cemetery on Monday, September 21, 1PM where she will be inurned in a plot with her beloved husband, Charlie. In lieu of flowers, donations may be made to The Federated Church, 76 Bell St., Chagrin Falls, OH 44022, Attn: Ruth Daniels Memorial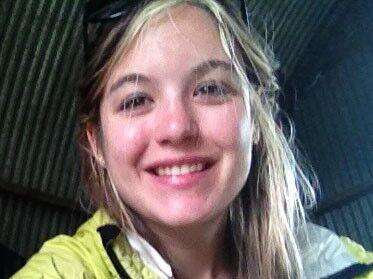 BLAIR DICKEY-WHITE
Blair Dickey-White, age 32, of Beachwood, OH, attorney and owner of Scout and Molly's Boutique in Pinecrest, passed away on September 10, 2020. Blair was born July 23, 1988.
Blair is survived by her loving parents Dr. Howard & Linda Dickey-White of Bentleyville, OH; dearest sister of Nate Dickey-White of NYC; adored granddaughter of Sylvia White and Morris White (deceased), George and Margaret Dickey (both deceased); beloved niece of Ray White, Miriam (Michael) Miller and Shelley (John) Brennan; cherished cousin of Rebekka (Dave) Finley, Ian (Yao) Miller, Gabriel Miller, Michael Hamill and Brian (Amanda) Hamill; dearly loved friend of many.
Blair's life was full of laughter, music, love, and adventure. She traveled the world with her family by her side, and made friends with ease in every country she visited, from Turkey to India. She was charismatic, funny, and the kindest soul to those who knew her. Blair never turned down any opportunity to help someone in need. She was forcefully compassionate, and relentlessly generous.
Blair loved to sing, dance, and make her loved ones laugh. She was a loving older sister to her brother Nate, and was her mother and father's best friend in the world. She was adored by babies, children, and her sweet labradoodle, Winnie. Blair was brilliant, with many interests; she was an attorney, as well as a fashion maven who owned a beloved local boutique. Blair was loved fiercely by her family and friends, who will think of her and honor her memory every day. She was and always will be loved.
Private funeral services for family only.The family requests NO VISITATION.
Burial in Evergreen Hill Cemetery, Chagrin Falls, OH.
Contributions in memory of Blair are suggested to the Cleveland Rape Crisis Center or University Hospitals of Cleveland.
Fond memories and expressions of sympathy may be shared at www.bkbmc.com for the Dickey-White family.