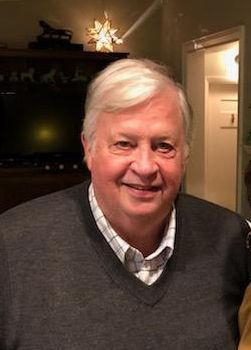 CARL J. CAMERON
Carl Johnson Cameron, 67, of Chagrin Falls, passed away suddenly on June 11, 2020. Carl led an abundant life, marked by a commitment to his sobriety and philanthropy. His real joys in life were time with his family and sharing his faith with others.
Born March 27, 1953, in Detroit, Michigan to Laura J. and William D. Cameron, Jr., Carl grew up in Birmingham, Michigan and Hunting Valley, Ohio. A graduate of the University School, he attended Furman University and was an active member of the SAE fraternity. He retired in 2019 from Ramco Specialties in Hudson after a long career as a Quality Engineer. Always a steadfast and dependable employee, his admirable work ethic and dedication to his job were apparent to anyone with whom he worked.
But first and foremost, he was a family man. Carl's pride in his family was evident to all. He celebrated all accomplishments great and small. He leaves behind his devoted wife of thirty-one years Cheryl Schinagle Cameron; his son, C.J. Cameron of Chagrin Falls; his daughter, Paige Robinson Cameron of San Francisco, California; twin sister Catherine Cameron Douglas, older sister Lynn Cameron Dawes, older brother David Philip Cameron, and his many nieces and nephews.
As the "family historian," Carl shared his treasure trove of stories, remembrances, dates and facts of the Camerons and prided himself on never forgetting a single family birthday. He was also a fiercely devoted Cleveland sports fan and enjoyed golf, camping with his children, and religiously attending Chagrin Falls High School football games on Friday nights.
Carl's primary calling in life was offering help to anyone by generously extending his kindness and time. Guided by sobriety for thirty-five years, he was a devoted sponsor and friend who happily spent countless hours helping others in AA. His dependable outreach continued as an active Stephen Minister at the Federated Church, where he continued to share his faith through service to others in the community. Forever led by a warm heart, Carl cared deeply and loved greatly.
A humble and kind man, Carl created a life that valued simplicity and meaning through his selflessness and devotion to others. A charismatic, unrealized teacher, he had a wealth of knowledge and always seemed to have an answer for how and why things worked. Carl's sincerity and generosity left lasting impressions in the hearts and minds of many. His presence will be greatly missed by all who knew him.
A private service will be held for family, and a celebration of life forthcoming. In lieu of flowers, the Cameron family graciously welcomes contributions to be directed in support of the Bainbridge Recovery Club or the Hazelden Betty Ford Foundation.
https://www.bainbridgerecoveryclub.org/support-brc/
https://www.hazeldenbettyford.org/donate
Arrangements by Stroud-Lawrence Funeral Home Chagrin Falls, OH. www.stroudlawrence.com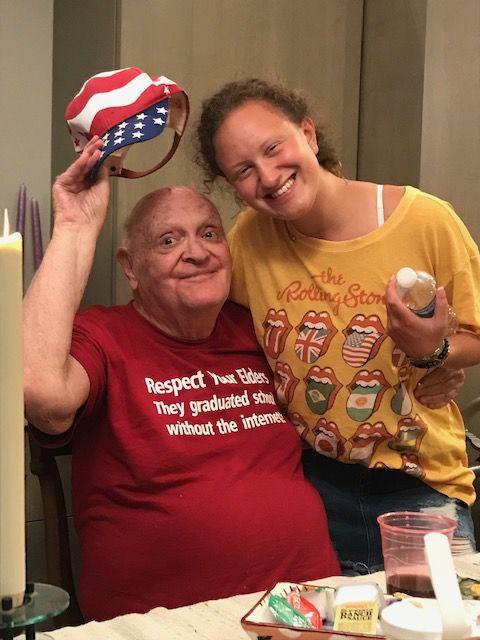 ALAN LEE KERN
Born in 1931 to Sylvia (Berkowitz) and Sam Kern (CWRU graduate). Alan was named after his grandfather Armin who still has a street named after him called Armin Avenue, located on the West Side of Cleveland. Alan grew up in Shaker Heights and graduated from University School in 1949. After High School he graduated from Purdue University, where he played tennis, was the President of Sigma Alpha Mu fraternity and a classmate and ROTC friend of the astronaut Neil Armstrong.
Alan later served in the military from 1955-1957 and was stationed in Japan. There, he became a third-degree Mason and competed in a few tennis tournaments. Alan returned to the States and married Diane Verstein in 1962 in her hometown of Lima, Ohio. In 1971, Alan became the President of International Power and Machinery in Cleveland when his father, Sam, retired from the family business that was founded in 1918.
For the last six years, Alan resided at The Laurels (formerly known as Hamlet Manor) in Chagrin Falls, Ohio. To pass the time, he wrote and self-published a book called, "Do You Know Where You're Going?," which examines health care for the elderly.
Alan is survived by his wife, Diane (Verstein) Kern, sister-in-law Susan (Verstein) King and daughter Lorri Slesh (and her family) who all reside in Cleveland. Alan has requested that any donations be made on his behalf to a charity of choice or to The Laurels of Chagrin Falls (Attn: Molly Spencer) at 150 Cleveland Street, Chagrin Falls, Ohio 44022.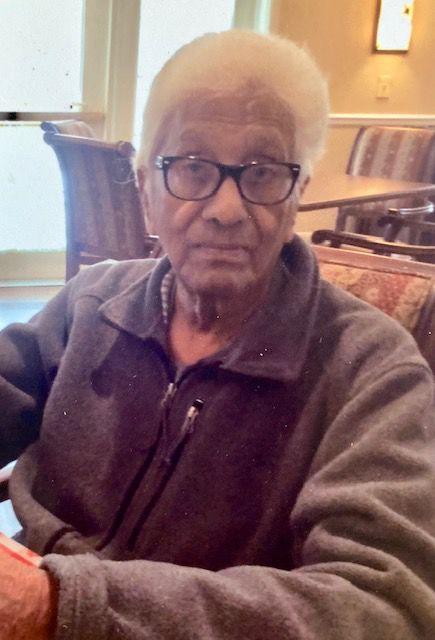 SATYANARAYANA RIMMALAPUDI
It is with great sadness that we mark the passing of Satyanarayana "Saty" Rimmalapudi in Medina, OH (formerly of Gates Mills, OH). Saty was preceded in death by his parents Venkatarayudu and Mangayamma Rimmalapudi; and a brother Soma Raju Rimmalapudi of Andhra Pradesh, India.
Saty's sisters, Veera Venkata Rathnam, Lakshmi Narayanamma, and Koteswari Rimmalapudi, their families; many nieces, nephews, great-nephews, and great-nieces will miss Saty greatly. Saty was recently able to visit with his great-nephew, Venkatram Korapaty and his great-niece, Subhashini Korapaty recently. Their visit was very meaningful to Saty. Saty was a longtime friend of Caroline Scheiner, of Medina and became a dear friend of Caroline's family, especially her Uncle Fred Severn who is now deceased. Saty will also be missed by his longtime friend, Bill Hoose, of Cleveland Heights and many other friends and colleagues. Saty came to the United States over 50 years ago to complete his education. After securing his Master's Degree, he taught at both the University of Michigan and the University of Toledo. Saty then came to Mentor, Ohio as a member of the Faculty of Lakeland Community College where he taught Sociology for many years. Saty was a great reader and continued to read books on Sociology, Philosophy, and American History during his entire life. He was a warrior for Human Rights. In recent years, Saty was a resident of Brookdale Camelot of Medina and then The Echelon of Medina.
Due to the Covid 19 virus a Memorial Service will be held at a later date. Friends and loved ones may leave condolences online at www.waitefuneralhome.com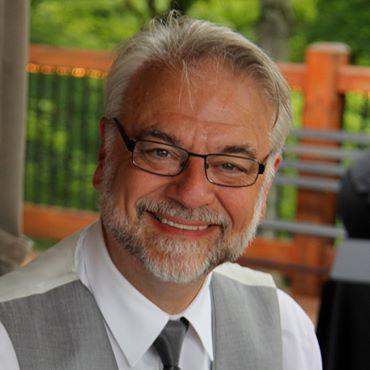 STEVEN M. TAKACS D.O.
Steven M. Takacs D.O., age 60, of Newbury Twp. Beloved husband of Maria (nee Puccio) for 32 years; loving father of Maggie (Kevin) Knight, Steven, and Dan; dearest grandfather of Ellie; cherished son of Michael J. (deceased) and Margaret (nee Antal) Takacs; dear brother of Michael; treasured son-in-law of the late Ilario and Anna Puccio.
Veteran, U.S. Army Reserves. Steve passed away in his home in Newbury on Saturday after a six-month battle with ALS. He was surrounded by his family and friends, and his beloved dog, Gem. He was accompanied into heaven by the hymns of the sisters of Christ the Bridegroom Monastery.
Steve graduated from Ohio University's College of Osteopathic Medicine in 1986 and spent nearly thirty years caring for the residents of Geauga County at his office, Newbury Family Practice. He was an active supporter of local organizations and events, especially Newbury and NDCL sports and Geauga County 4-H. Steve was also an avid gardener and loved being outdoors with his family. As a member of the U.S. Army Reserves, Steve was an ardent supporter of U.S. Military veterans. A military burial will be observed.
Friends will be received at the ST. JOHN FUNERAL HOME, 16381 CHILLICOTHE ROAD (RT 306), CHAGRIN FALLS, 44023 (2.5 MILES NORTH OF RT. 422), THURSDAY, JUNE 25 FROM 7 – 9 P.M. AND FRIDAY, JUNE 26 FROM 1 – 4 AND 6 – 8 P.M. where social distancing and occupancy limits will be observed. The family requests that masks be worn during calling hours. Mass of Christian Burial, Saturday, June 27 at St. Helen Church, Newbury at 10:30 A.M., with Father Jay McPhillips officiating. (Please meet at church). Burial will follow at Munn Cemetery, Newbury Twp.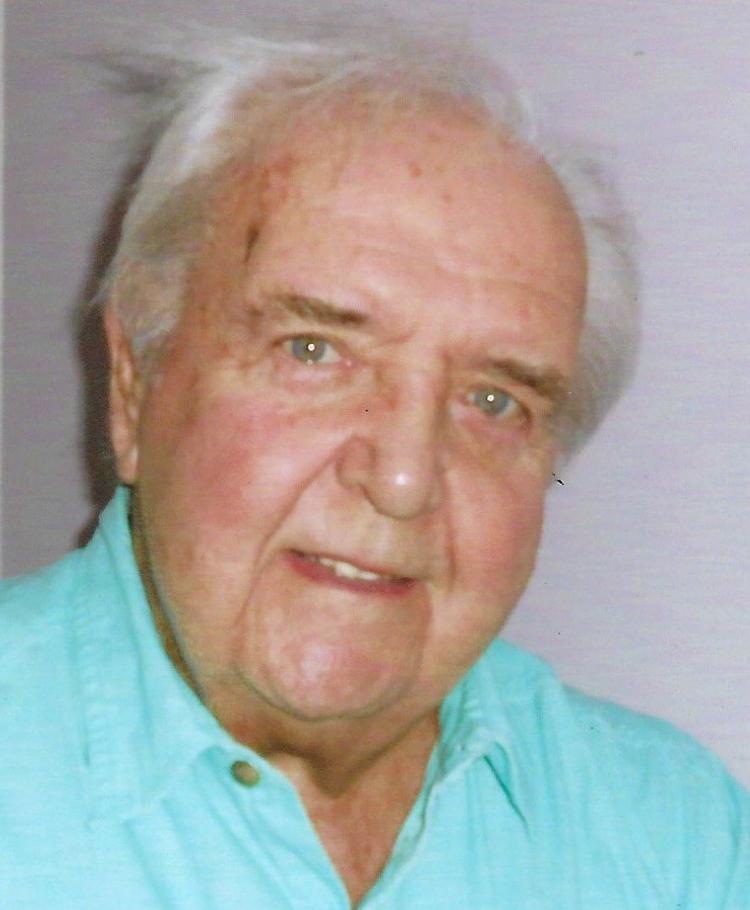 ZIGMUNT JOHN "ZIGGIE" WALKIEWICZ JR.
Zigmunt John "Ziggie" Walkiewicz Jr., born on June 4, 1933 and died on June 21, 2020, at the age of 87. Ziggie was born in Natrona, Pennsylvania, where he met and married his wife of sixty-four years, Helen (Borowski). Ziggie spent his formative years in that area of Pennsylvania, graduating from the University of Pittsburgh after serving in the U.S. Army (Intelligence) stationed in Alaska during the Korean Conflict.
Surviving family members include his wife Helen, daughters Cheryl Speck, Lynn Walkiewicz, and Pamela Hiser, and their spouses, Jon Speck and Todd Hiser. Other descendants include grandchildren Julia (Speck) Scott, Jon Speck, Ryan and Megan Hiser; and great-grandchildren Lilly and Cora Scott. Siblings include Mary Ann (Walkiewicz) Stollar, Joseph Walkiewicz, and Barbara (Walkiewicz) Walsh (deceased), and in-laws, Dorothy (Borowski) Fink and Geraldine (Borowski) Reiff.
Ziggie began his professional career at PPG Industries in Pittsburgh, Pennsylvania, working in engineering and sales, eventually rising to the position of Plant Manager Fiberglass Division in Shelbyville, Indiana. Branching out on his own, he founded and held various positions at companies in Ohio until culminating his career as President-Owner of Clamco Corp. while living in Chagrin Falls, Ohio, before retiring.
A lifetime member of the American Legion, Fraternal Order of Police, and Natrona Fire Department #1, he also served and supported other civic organizations such as the United Fund, Knights of Columbus, and the Elks Lodge. Ziggie was also a Lector/Commentator at St. Joan of Arc Catholic Church, Chagrin Falls, Ohio, for decades.
Ziggie enjoyed his family and friends and will leave many lively memories for them. He loved to fish, golf, and travel, and above all, loved to tell stories about his adventures over a glass of good scotch.
Friends were received at the ST. JOHN FUNERAL HOME, 16381 CHILLICOTHE RD. (RT. 306), CHAGRIN FALLS, on June 23 and 24 and the Mass of Christian Burial was on Wednesday, June 24 at St. Joan of Arc Church, Chagrin Falls. Cremation followed and Ziggie will be interred at Our Lady of Hope Cemetery in Tarentum, Pennsylvania at a later date.
In lieu of flowers, please consider contributions to St. Joan of Arc Catholic Church, 496 East Washington St, Chagrin Falls, Ohio 44023, the University of Pittsburgh or a charity of your choice.