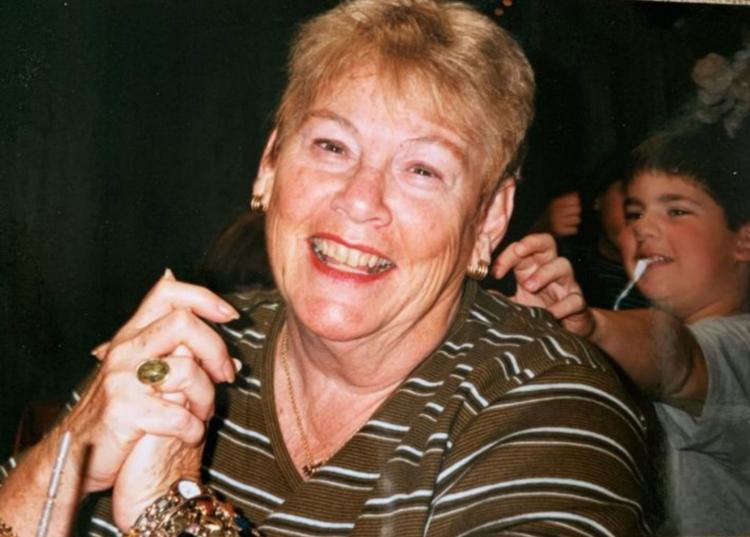 SALLY JANE JONES BUTZ-VOSS
Sarah (Sally) Jane Jones Butz-Voss, 84, of Charlotte, NC, passed away on March 1, 2020 in Charlotte, NC. She was born on February 5, 1936 in Canonsburg, PA.
Born and bred a "Pittsburgher," Sally reluctantly moved to Chagrin Falls, OH in 1963 with her husband, Stu. Once in Chagrin, she found and made a wonderful home and life in a town she loved and championed. She was grateful to have had two long happy marriages and three loving daughters in Chagrin. Those three daughters will continue to love her back.
To champion her home, Sally served 18 years as a council member for South Russell Village, was an active member of Geauga County GOP, Geauga Park District Board, including the West Woods Park, and Vice President of the Chagrin Valley Chamber of Commerce to name a few highlights of her public service. Upon her move to North Carolina she continued her commitment to community as a member of the Levine Senior Center.
Sally always wanted everyone welcomed and well fed, often inviting strangers to the family dinner table, especially at holidays. But to Sally, loved ones extended well beyond family, to friends and those she sensed needed a little extra help; including a number of goofy dogs over the years.
Sally is survived by her three daughters Rebecca (Ross) MacIver, Lauren Brinton, Cassandra Butz, step-son Dave (Mary Lou) Voss and siblings Charlotte Parker and Jone (William) Osborn.
She was blessed with many grandchildren, Stephanie Voss, Michael Voss, Jessica (Kris) Giebel, Gwen MacIver, Meg (Tom) Mansour, Morgan Brinton, Curt MacIver, and Kyle Brinton.
She was also blessed with three great-grandchildren, Maggie Howard, Aubree Giebel, and Haylee Giebel.
She was preceded in death by her two husbands, Stuart E. Butz, and Richard W. Voss. She asked it be stated that she was a "PITTSBURGH STEELERS FAN TO THE END."
In lieu of flowers please donate to the American Cancer Society or Hospice and Palliative Care.
A memorial celebration of life will be held on March 28th, 2020 at Brookdale Senior Living, South Charlotte, 5515 Rea Rd., Charlotte, NC 28226.**
**PLEASE NOTE:  Service location changed to: Matthews United Methodist Church, 801 South Trade Street, Matthews, NC 28105
LENORE THOMAS ADAMS
February 7, 1929 – March 2, 2020
Lenore Thomas Adams died peacefully, surrounded by family, on March 2, 2020. She was born in Cleveland, Ohio, on Feb. 7, 1929, the only child of Nellie Elizabeth (Barns) and Gordon Frederick Thomas. She graduated from Flora Stone Mather College for Women of Western Reserve University. She married Robert Brewster Adams on September 9, 1950. They had three children.
Lenore was an active member of First Unitarian Church of Cleveland, now the Unitarian Universalist Congregation of Cleveland, on Shaker Blvd. She was an avid supporter of reproductive rights. She spent summers at Chautauqua, NY, where she volunteered in several capacities for the Unitarian Universalist Fellowship of Chautauqua.
Lenore was preceded in death by her son Thomas Brewster Adams in 2016. She is survived by her husband Robert, daughter Alison Wohler and son James Adams, grandchildren James Wohler (Federica Proietti Cesaretti), Elizabeth Wohler (Julian Halliday) and Cody Adams, and great-grandchildren Doria and Ricky Wohler.
A Memorial Service will be held Saturday, May 2, 2020, at the Unitarian Universalist Congregation of Cleveland at 2:00 PM. (21600 Shaker Blvd.) There will also be a gathering of Chautauqua friends this summer on a date to be announced.
Memorial gifts may be made to Planned Parenthood (www.plannedparenthood.org), the UU Congregation of Cleveland (21600 Shaker Blvd., Cleveland, OH 44122) or the UU Fellowship of Chautauqua (P.O. Box 622, Chautauqua, NY 14722).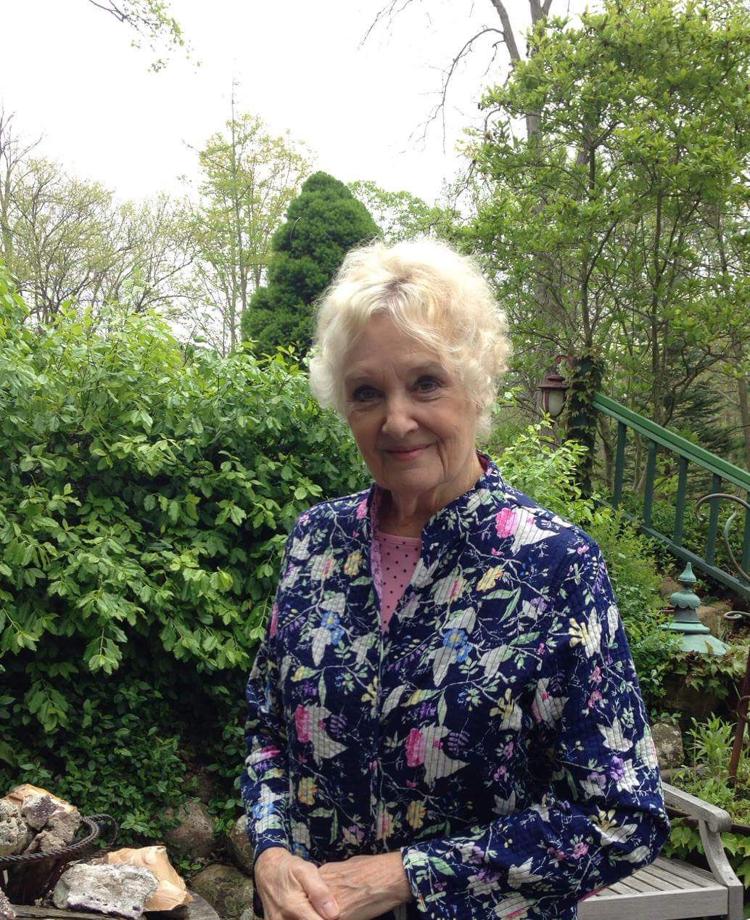 SUZANNE GLODEN
1934-2020
Suzanne Gloden, 85, an iconic part of the Chagrin Falls/Bainbridge community passed away under the serenity of the February 9th full moon with family holding her hand.
Suzanne was educated at Laurel School and a graduate of Bainbridge High School, Class of 52. A self-taught business woman, Suzanne ran several successful businesses and made countless friends along the way.
Her passion in life was art of all kinds. From her own works to her incredible gardens … all she touched became a masterpiece. As a fine art conservator, she breathed life back into paintings for churches, museums, and her private clients around the world. Their beauty will shine for centuries more.
Suzanne made her corner of the world beautiful and she will be missed by so many.
At her request there will be no memorial service. Condolences may be shared by planting a flower or tree in her memory.
The family wishes to thank Hospice of the Western Reserve for their incredible support during this difficult time.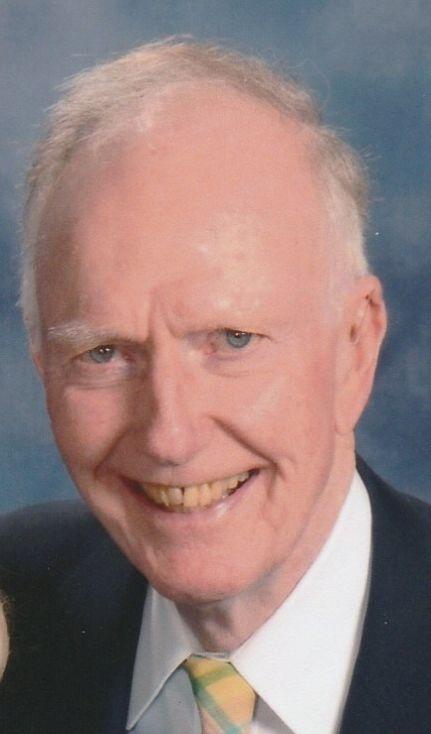 ROBERT F. SEATON
NOV. 28, 1930 – MAR. 7, 2020
Robert F. Seaton, beloved husband of Jean for 66 years, loving father of Scott (Diana) Seaton and the Rev. Dr. Sandy (the late Rev. Lee) Seaton-Todd. Cherished grandfather of William, Caroline, and John Robert ("Jack") Seaton, and Sarah, Scott, MacKenzie, Richard, and Robert Seaton-Todd. Devoted brother of the late Rev. Donald Seaton, Kenneth Seaton, and Sandra Michel. Blessed son of Donald W. and Lucille Seaton.
Bob grew up in Hancock in the Upper Peninsula of Michigan, and graduated in Civil Engineering from Michigan Tech where he was president of student government. He earned an MBA from Stanford Univ. Beginning as a bank teller at Palo Alto Savings (CA), he moved on to become VP of First Western Savings (Las Vegas NV), Sr. VP of The Federal Home Loan Bank of Cincinnati, and retired as CEO of Cardinal Federal Savings Bank (Cleveland).
Bob was committed to civic leadership, including the Orange Senior Center, United Way, and Clean-Land, Ohio. Over the years he was active in the Union Club, The Country Club, and Mayfield Village Racquet Club.
Serving as a Naval Officer at the Pentagon during the Korean War, Bob retired from the Naval Reserve after 20 years. He loved to sail, travel, read, golf, and play tennis. The Seatons lived in Pepper Pike for 43 years, and for the last 4 years at Breckenridge Village in Willoughby.
Donations may be made to the Robert Seaton Memorial Fund at Church of the Western Reserve, 30500 Fairmount Blvd., Pepper Pike, 44124 where Bob was active and where a celebration of his life will be held on Saturday, May 23 at 11 A.M., followed by a reception.
For additional information, directions, full obituary and to sign the guest book, please log online to:
www.brown-forward.com, BROWN-FORWARD SERVICE, 216 752-1200